Today is International Women's Day! At VNG International, gender mainstreaming is essential in our programmes. We believe that involving citizens, men and women, in decision making is essential for good local governance, a basis for increased welfare and stability. On this occasion we would like to highlight the gender dimension in our ISAL programme in Libya.
The wider objective of the project is increased institutional capacity to foster participation of women in decision-making in Libya especially on municipal level.<br />
<br />
The specific objectives are:<br />
A.1) To support the Libyan Women Elected Officials Network to enhance its leadership position as a meaningful actor towards more gender sensitive policies and more representation of women. <br />
The Libyan Women Elected Officials Network (WEON) organized a Statutory conference entitled: "Supporting the Local Political Participation of Women in Libya" on November 19th, 20th, and 21st, at El Mouradi Gammarth, Tunis with support from VNG-International, CILG-VNG International, and GIZ.
After discussions with the Minister of Local Governance of the Libyan Government of National Unity, the Ministry of Local Governance (MLG) has signed a Memorandum of Understand (MoU) with the European Union, VNG International, GIZ, and the University of Kehl, for the establishment of a Libyan national training institute for local administration cadres. 
The overall objective of the project is to contribute to the democratic transition process and the stabilisation of Libya.<br />
<br />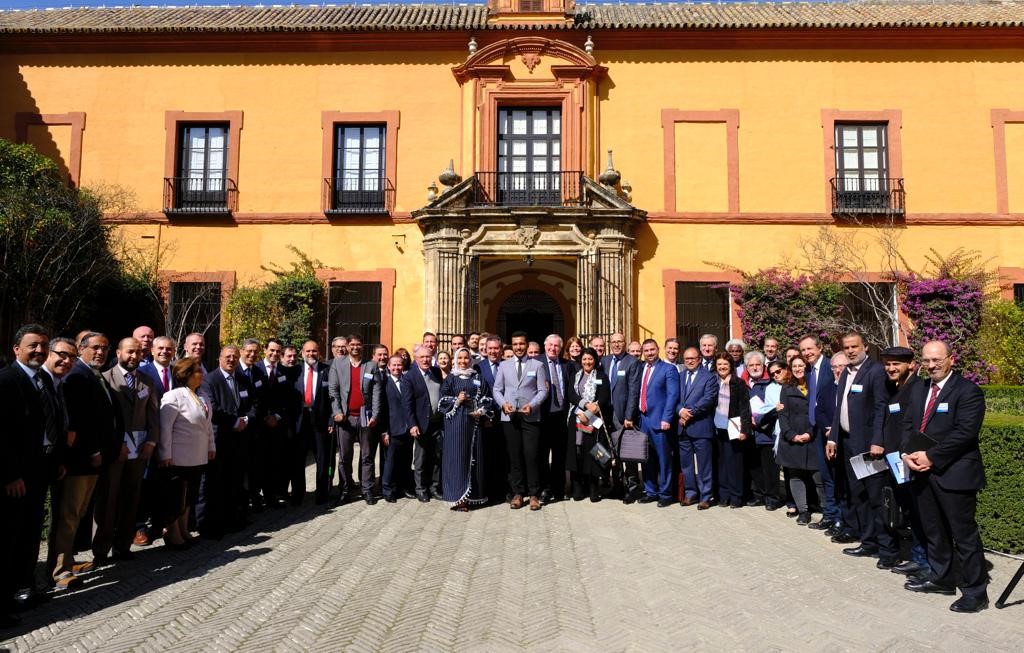 Last week, VNG International successfully supported the attendance of 18 Libyan mayors and municipality focal points in the 10th plenary session of the Euro-Mediterranean Regional and Local Assembly (ARLEM) in Sevilla, Spain.
This action served as a reinforcement of the on-going Libya Local Governance and Stabilization Project (LGSP, 2015-2018), funded by the European Union (EU) with the support of the Dutch Ministry of Foreign Affairs and implemented by VNG International and the Centre for Innovative Local Governance (CILG-VNG International).<br />
<br />