We Are Able - Sudan Team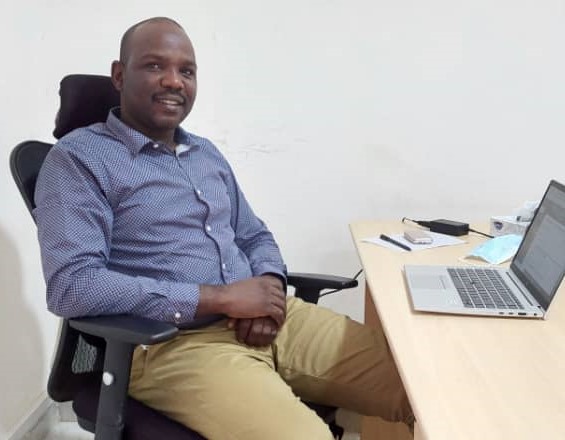 Mr Ahmed Ishaq Sulieman: We Are Able: Governance Advisor/ Resident Programme Manager at VNG International based in Khartoum (ZOA office)
Ahmed holds a double master's degree in economics of food security and in peace and development studies with huge field experience in FSL, conflict-sensitivity, gender-sensitivity and sustainability. He has good knowledge of and is skilled in capacity building of the (local) government sector in Sudan and has worked as government capacity building expert and provided capacity and technical advisory to the government. Ahmed has worked in Gedaref and Khartoum before and is ready to start working as the Resident Programme Manager and Governance Expert for VNG International in Khartoum.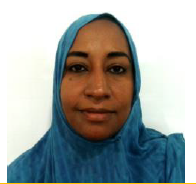 Ms Mariam Haidar:We are Able: Capacity Building Officer, based in Gedaref (ZOA Office)
Mariam holds a master in Business Administration from the University of Khartoum and has extensive experience in working with and for (local) government as well as (I)NGOs. Previously she worked for the Ministry of Finance and Economic Planning and the Ministry of International Cooperation as the Head of the Aid Management & Coordination Unit. Mariam has work experience in Khartoum and Gedaref, and will be working as the Capacity Building Officer for VNG International in Gedaref. Moreover, Mariam knows sign language!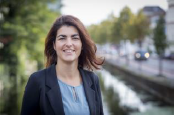 Ms Anne-Marie Tosserams: We Are Able: Project Manager Overall responsible for We Are Able Sudan & Uganda
Anne-Marie is based in the Hague at VNG International Headquarters. With a background in International Business and Public Administration (Social Policy & Labour), she has gained a lot of experience in managing international donor-funded programmes related to food security, migration, inclusion, water management etc. in the horn of Africa. Her first visit to Gedaref was in 2009 and has been active in the region ever since.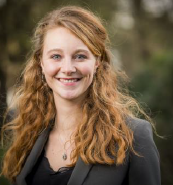 Ms Sanne van Amerongen: We Are Able: Project Manager Part of We Are Able Sudan & South Sudan team
Sanne is based in the Hague at VNG International headquarters. She holds a Bachelor's degree in International Relations and Middle Eastern Studies from the University of Groningen (Netherlands) and MSc in Human Security from the University of Aarhus (Denmark). She has a thematic focus on transitional justice and sustainable development in post-conflict societies. She is currently involved in VNG International projects in Sudan, South-Sudan, Ukraine, and Zimbabwe, as well as working for the UCLG Peace Prize.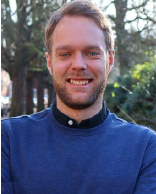 Mr Job van der Poel: We Are Able: Programme Manager/Trainer Member of the We Are Able team, responsible for Sudan
Job is involved in the design and management of training courses, with a regional focus in the Horn of Africa, and a thematic focus on gender responsive governance, inclusive service delivery and disaster risk reduction. He has extensive experience working in volatile contexts, including local capacity building and program management. Prior to joining the Academy, he worked as emergency preparedness and response coordinator for a Humanitarian INGO. Job completed a master's degree in International Public Management at Sciences Po Paris, with a focus on Project Management and International Development. He holds a bachelor's focused on Political Sciences of the Middle East and is fluent in Dutch, English and French.
| | |
| --- | --- |
| Address | VNG International Sudan, , , |