VNG International has Project Offices in:
Goma: Cordaid office, No.16, Avenue Karisimni, Quartier Les Volcans, Goma, North Kivu.
Goma (TRIDE office): 7 Avenue des Orchidées, Quartier des Volcans, Goma, North Kivu
Bunia: 147 Avenue Mbunya, Quartier Lumumba, Commune de Mbunya, Bunia, Ituri (look for Cordaid office).
Bukavu: No 80 avenue du Gouverneur, Quartier Ndendere, Commune d'Ibanda, Bukavu, Sud Kivu.
Uvira: 120 Avenue Kivu, Quartier Nyamianda, Commune de Kalundu, Uvira, South Kivu
The projects implemented in the DR Congo can be found here.
Please find hereunder the whole team. 
A. Staff Goma (ESPER project):
Mrs. Nynke DOUMA– Country Representative / ESPER Chief of Party
Mr. Thierry KAMBERE KATSONGO - ESPER Security Governance Coordinator / Security Governance & Political Engagement Expert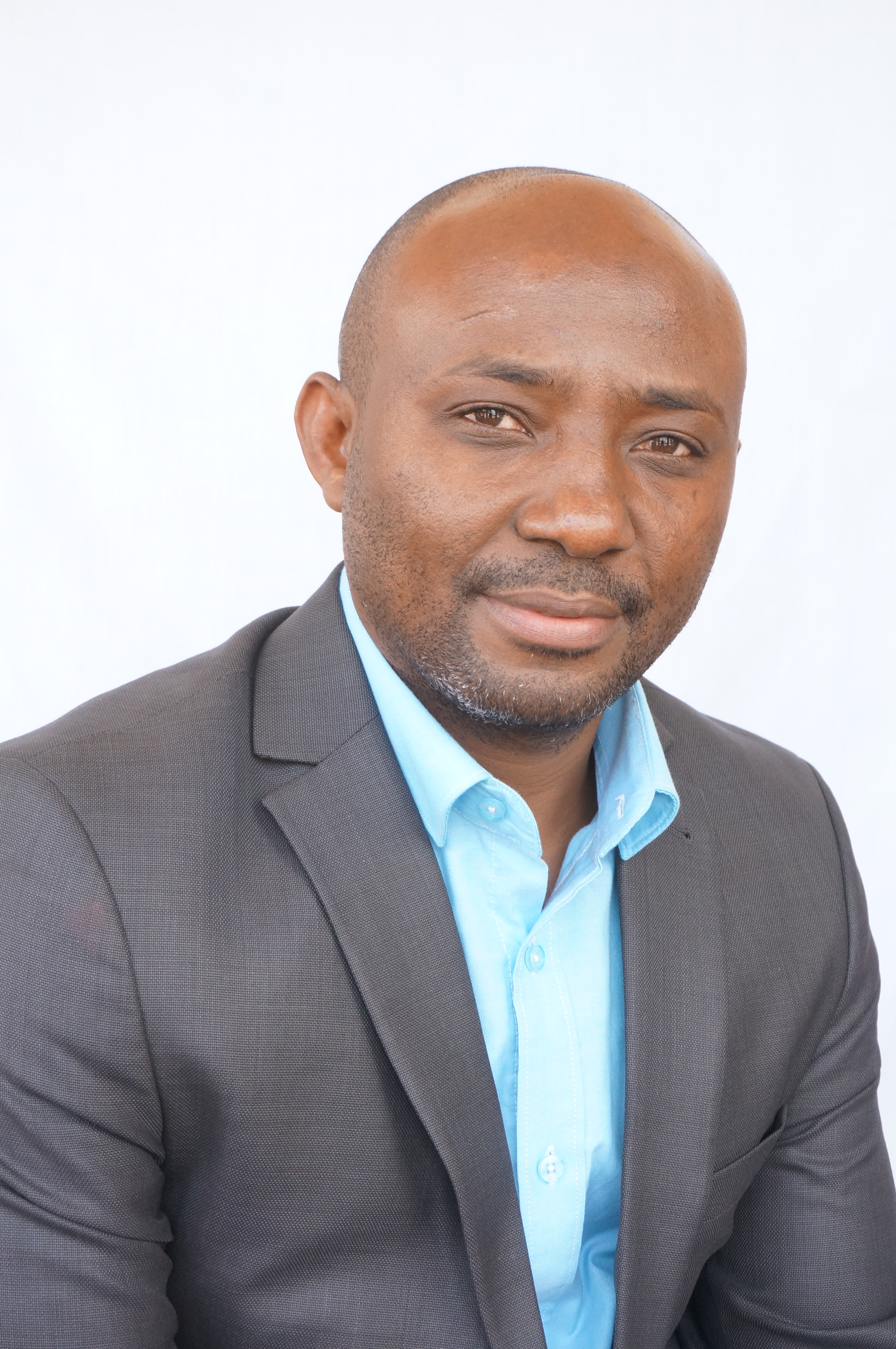 Trained as a jurist at the Université Libre des Pays des Grands Lacs. Committed nationally and internationally for the past twenty years to human rights, universal values, good governance, justice and the peaceful coexistence of differences.
« VNG International teams often work in complex contexts in which challenges are experienced as traps for entire communities and as an already-pronounced sentence : wretched living in perpetuity. The challenges experienced are then proof of a confirmed death of good governance.
Under these conditions, VNG International's commitment and work for good governance with communities and authorities at various levels brings technique, reason, conviction and faith to bear on the same ground. The resilience of the communities and the successes recorded are testimony to the victory over pessimism.»
Veuillez trouver ici la biographie de Thierry en français.
Mrs. Chantal RUGENERA KAMBIBI - Security Governance Advisor
Mrs. Brigitte MUTAMBALA MAPENDO - Lobby & Advocacy Coordinator
Mrs. Arlette Santono Tanya – ESPER Financial Officer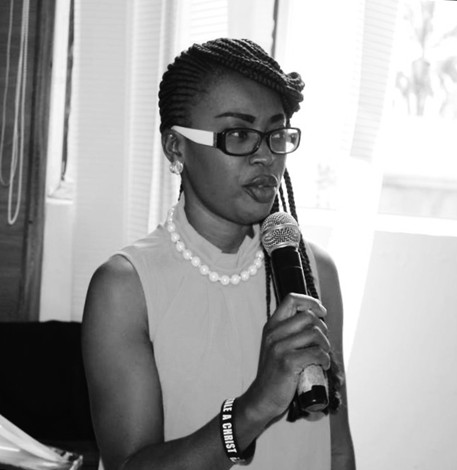 University degree in Business Management and Administration, with more than 15 years of progressive experience in administrative, financial and logistics management (budget preparation and monitoring of emergency and development projects; financial reporting, capacity building and organizational development, internal control and audit, development of financial and logistics procedures, analysis of balance sheet accounts, processing and supervision of accounting data, and human resources management) of various organizations, both national and international, under funding from various donors.
"Peace is not simply a distant goal that we seek, but a means by which we achieve it. »
Veuillez trouver ici la biographie de Arlette en français.
Mr. Faustin KOYA GILIKO – Driver
B. Staff Goma (TRIDE project):
Mr. Adolphe NGONDO MATABARO - Program Officer & Security Governance Technical Advisor
Mr. Serge TABARO ASIMWE - Operational Support Officer
Mr. Robert Wangachumo Dunia - Inclusive Local Security Governance Expert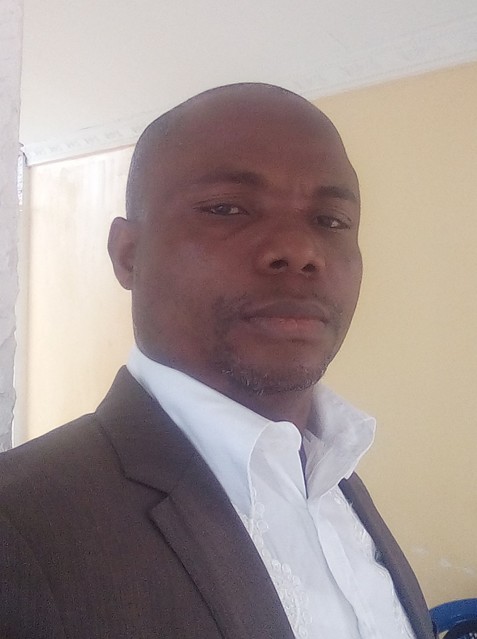 Holder of a Bachelor's degree in Philosophy with a socio-political orientation. Postgraduate training in post-crisis reconstruction, promotion and defence of human rights. Expertise in conflict transformation, advocacy, inclusive and participatory local governance and gender approach. Experience in managing development programs with national and international organizations. Skills in project planning, implementation, monitoring and evaluation, organizational development and partner support.
« The more inclusive governance at the local level, the more sustainable change can be achieved. The sharing of responsibilities and the involvement of all social strata in the management of public affairs guarantee both access to and control of resources for all, and accountability on the part of leaders. Distributive justice embodies the vectors of social cohesion and peace. »
Veuillez trouver ici la biographie de Robert en français.
Mrs. Chantal Kahwa Miramago – Operational Support Officer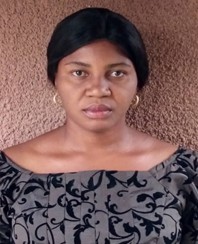 Graduated with a Bachelors in Economics and Management from the University of Bunia (Ituri), with a specialization in Financial Management. Experience in financial and accounting management, human resources management and logistics.
« Participation in stabilization, the search for equitable justice, the fight against corruption and gender-based violence have always motivated me. Teamwork will enable us to meet these challenges. »

Veuillez trouver ici la biographie de Chantal en français.

Mr. Jimmy Mungamba Bokaki – Operational Support Officer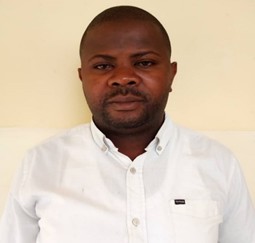 Graduated with a Bachelors in Economics and Management Graduate from the University of Kisangani. Passionate about humanitarian work, counts more than ten years of professional experience in different sectors such as education and child protection. Experience in administration, finance, human resources and logistics.
« Without peace, there can be no development, no respect for human rights, no sustainable growth and no equitable redistribution of land and wealth among people. »
Veuillez trouver ici la biographie de Jimmy en français.
Mr. Albert Ilosyo Kitenge – We are Able Project Officer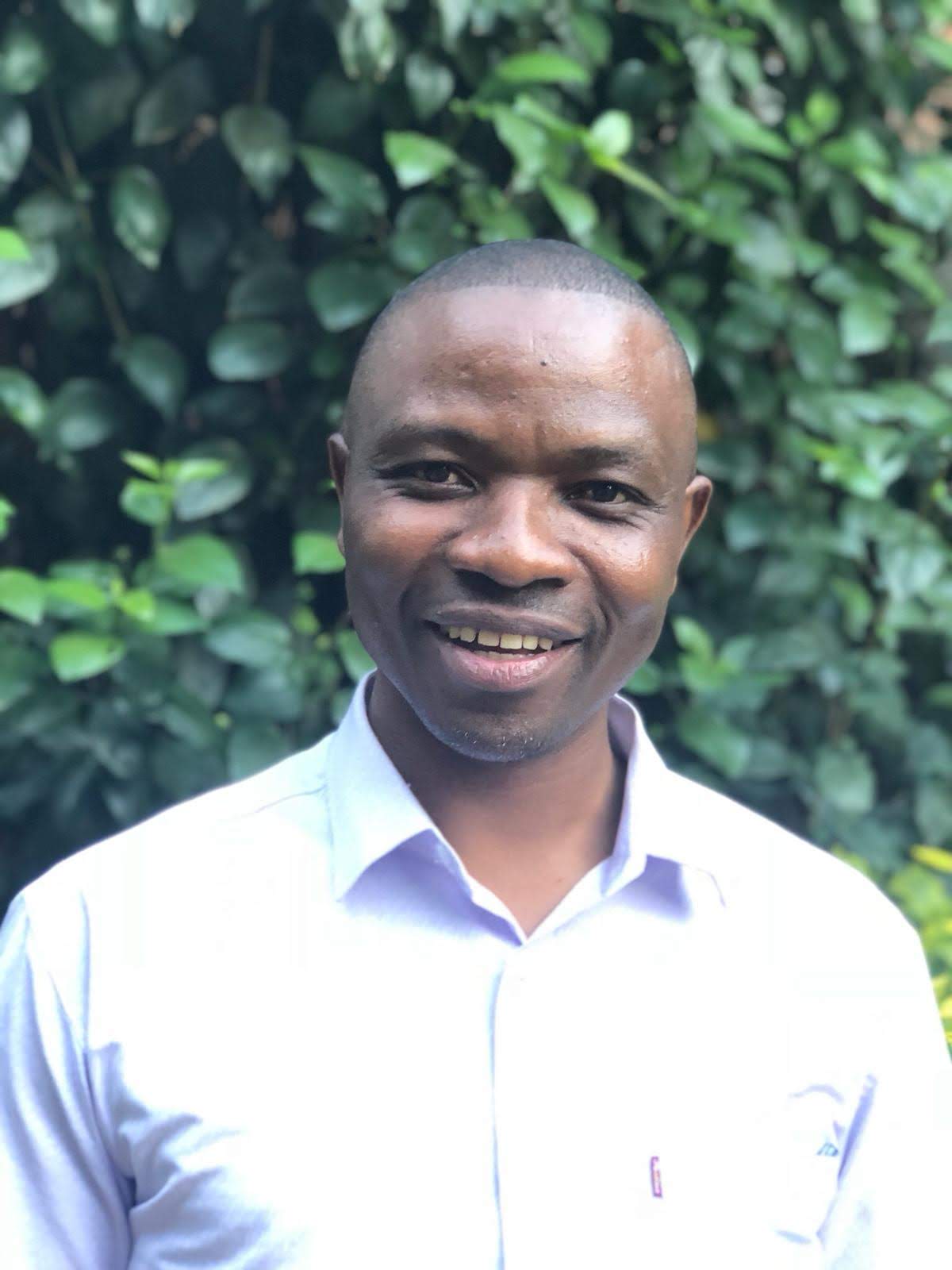 Graduated with a Bachelors in Development Science and Technology with an orientation in Environmental Management, after obtaining a Graduat Diploma in Regional Planning. Brings 10 years of experience with Civil Society organizations, and 3 years in peace building and local governance.
« Effective citizen oversight works to ensure that governments improve their services and management of local resources, thereby promoting mutual accountability. »
Veuillez trouver ici la biographie de Albert en français.

 
Mr. Déo MUSAFIRI ESONGO - Inclusive Governance Expert
Mr. Darcin KABWANDA MUBEZA – Driver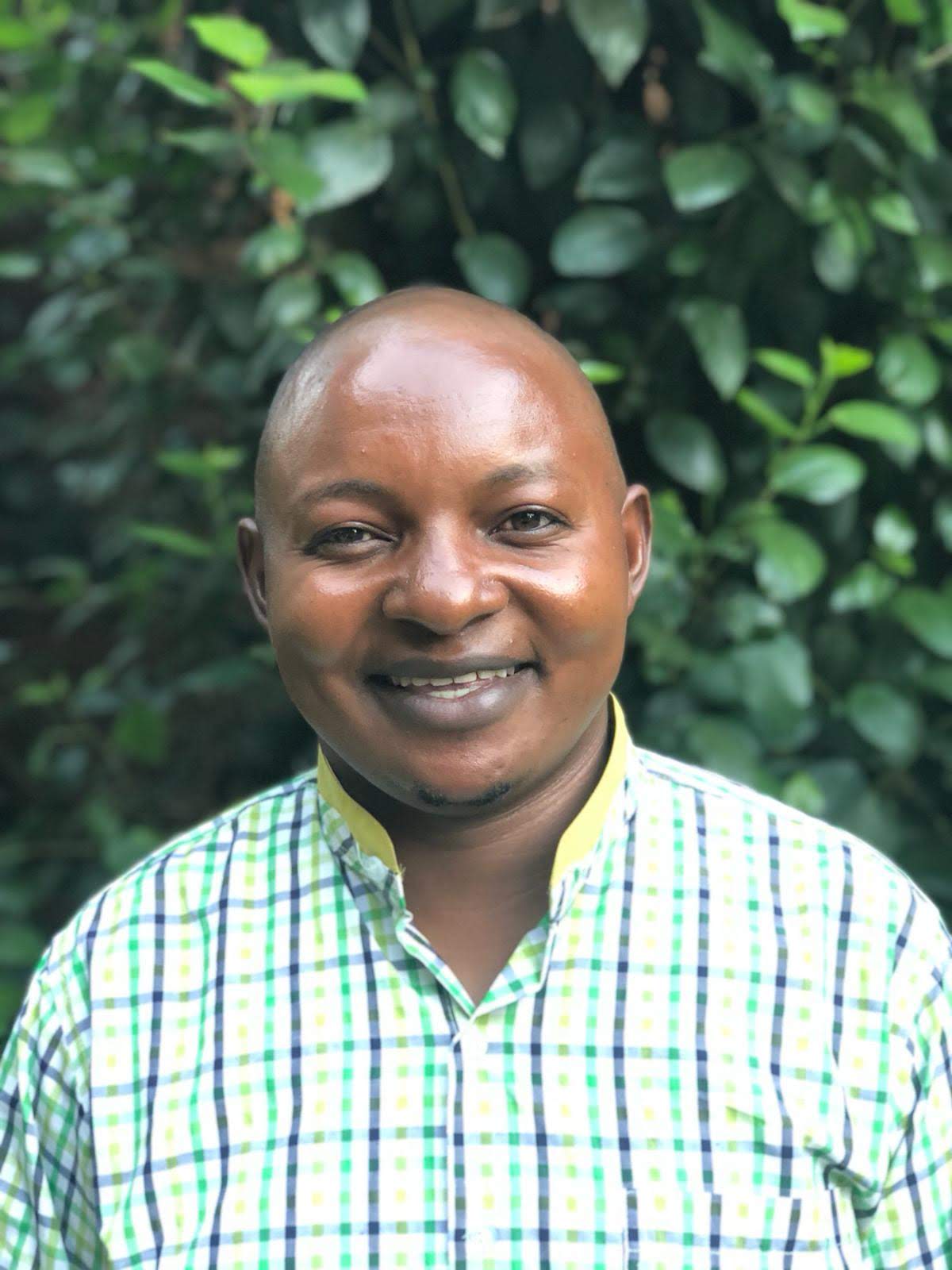 C. Staff Bukavu (We Are Able and TRIDE projects):
Mr. Loochi Muzaliwa –  Program Director / Bukavu Focal Point / TRIDE Team Leader / Security Governance Expert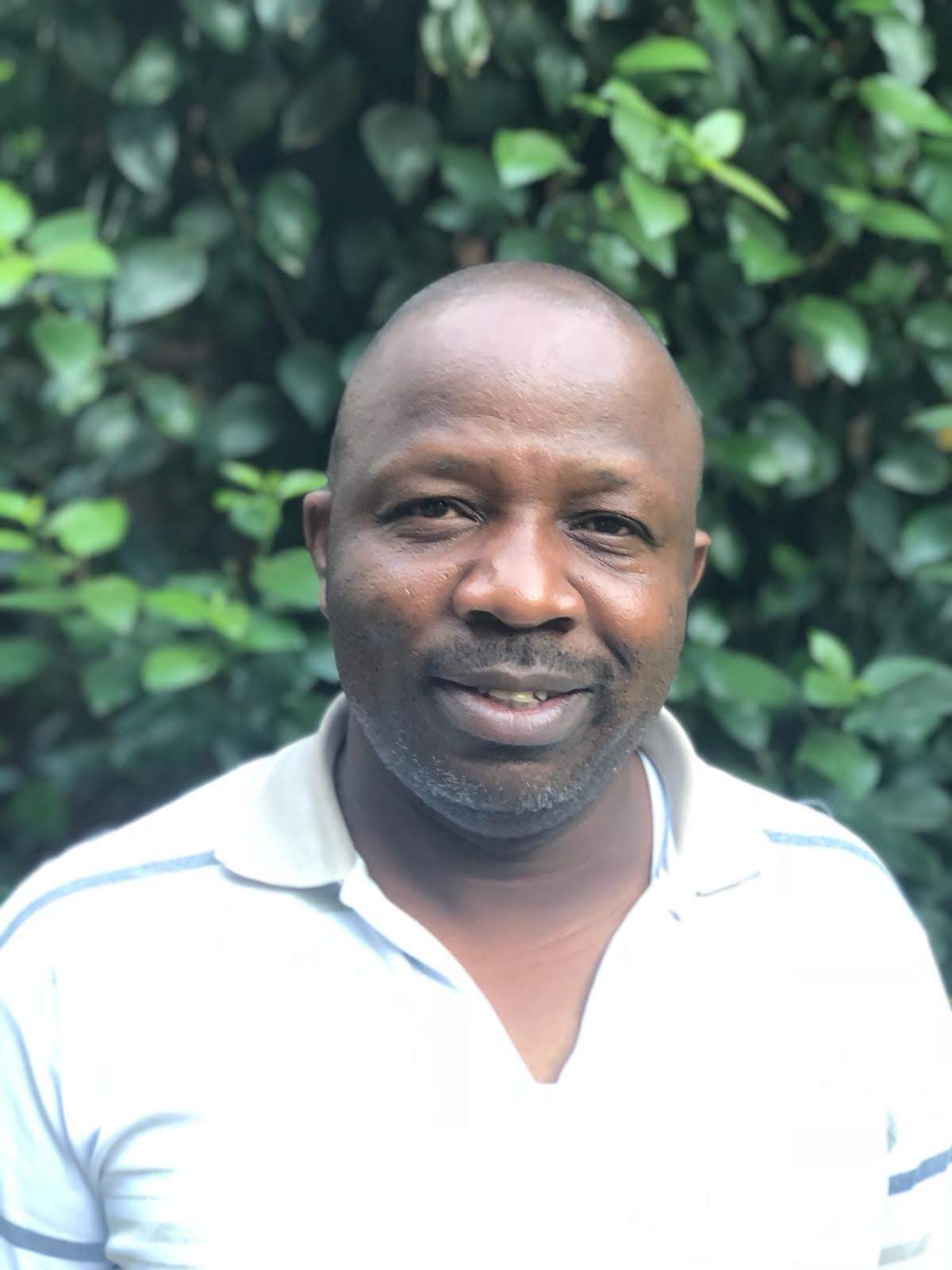 Loochi Muzaliwa is a lawyer by training and holds a Master's degree (Bac+5) in Private and Judicial Law. With over twenty years of experience in the field of analysis and knowledge in conflict transformation and human rights, he has a career of more than ten years in the service of international organizations and the United Nations, where he has held several qualifying positions. He contributed his expertise to the development of the Participatory Action approach applied to conflict transformation, and as a result, was instrumental in the design of the second phase of the stabilization program in Eastern DRC (North Kivu, South Kivu and Ituri). For a long time, he worked with Congolese civil society organizations that he was able to coach in the peace process in the DRC, first as a coordinator and trainer in human rights and electoral matters (long-term observer of the electoral process), and then as an advisor to several negotiation forums between Congolese belligerents (conference with armed groups, preparation of civil society for the Sun City negotiations, etc.). Loochi Muzaliwa has acquired great skills not only in the field of research, having participated in several publications and studies, but also as a mediator and negotiator in conflicts between communities as well as between the government and armed groups. He is also a university teacher, where he teaches several courses in law. During his studies, he contributed to the creation of two Congolese law organizations, Justice For All and Alternatives, which work in the defense of human rights and peace. Loochi is a former police officer who has worked in the field of security governance. Today, Loochi Muzaliwa is an associate consultant for the international cooperation agency of the Association of Dutch municipalities (VNG International), leading the implementation of local governance projects in the Kalehe and Uvira territories in South Kivu, as well as in the provinces of Ituri and North Kivu.
« Good governance and incompetence are incompatible! »
Veuillez trouver ici la biographie de Loochi en français.
D. Staff Bunia (ESPER and ESPAD projects):
Mr. Jean-Paul Soroba Banga – Ituri Focal Point / ESPER and ESPAD Team Leader / Inclusive Local Security Governance Expert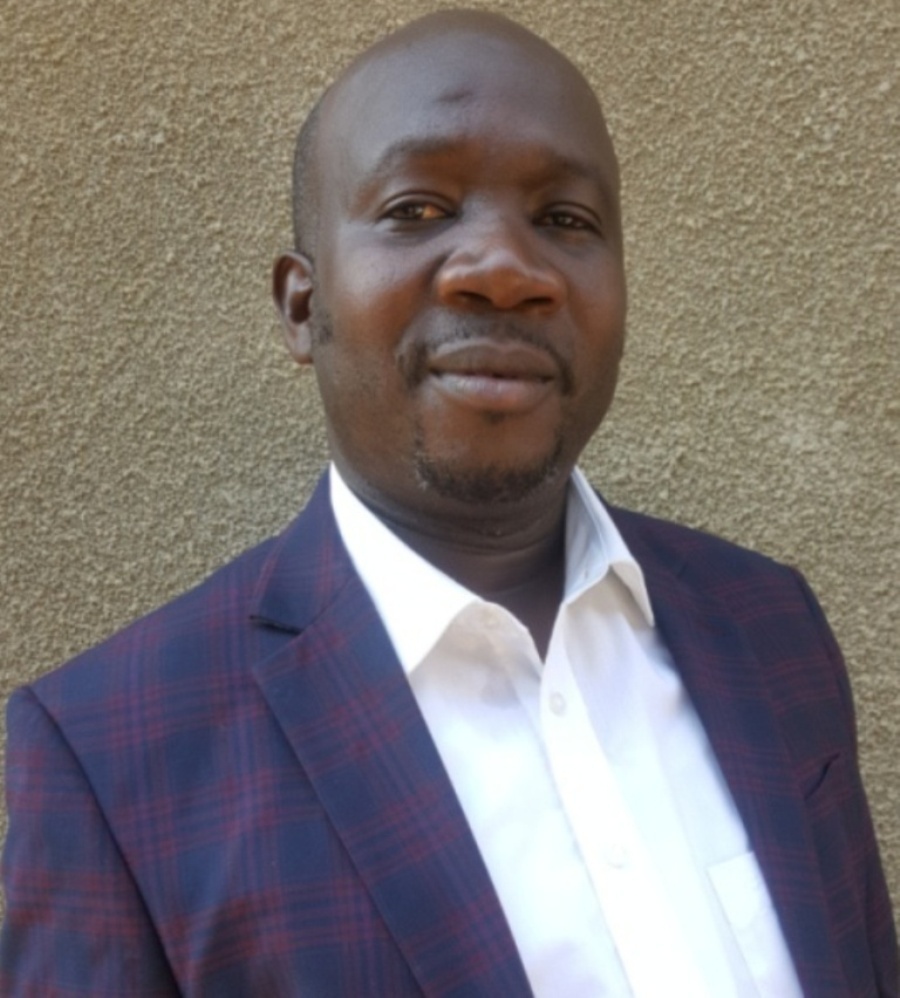 Graduated with a Bachelors in Management and Economics Sciences from the CEPROMAD University. He is a dynamic and ambitious person who has worked for more than 12 years in the humanitarian, stabilization, resettlement, peace building & consolidation and development sector. He worked on a range of thematic assignments: local & security governance, citizen participation (commitment), community resilience and recovery, livelihoods, disarmament-demobilization-reintegration, lobby and advocacy.
"Development remains a planned and researched process in a sustainable manner, and the efforts to be combined will have to be concerted. Fostering long-term prospects for good governance, stabilization, justice and security for lasting peace are the foundations of harmonious development for society."
Veuillez trouver ici la biographie de Jean-Paul en français.
Mrs. Solange Nabintu Kahasha - Operations Director / TRIDE Financial Officer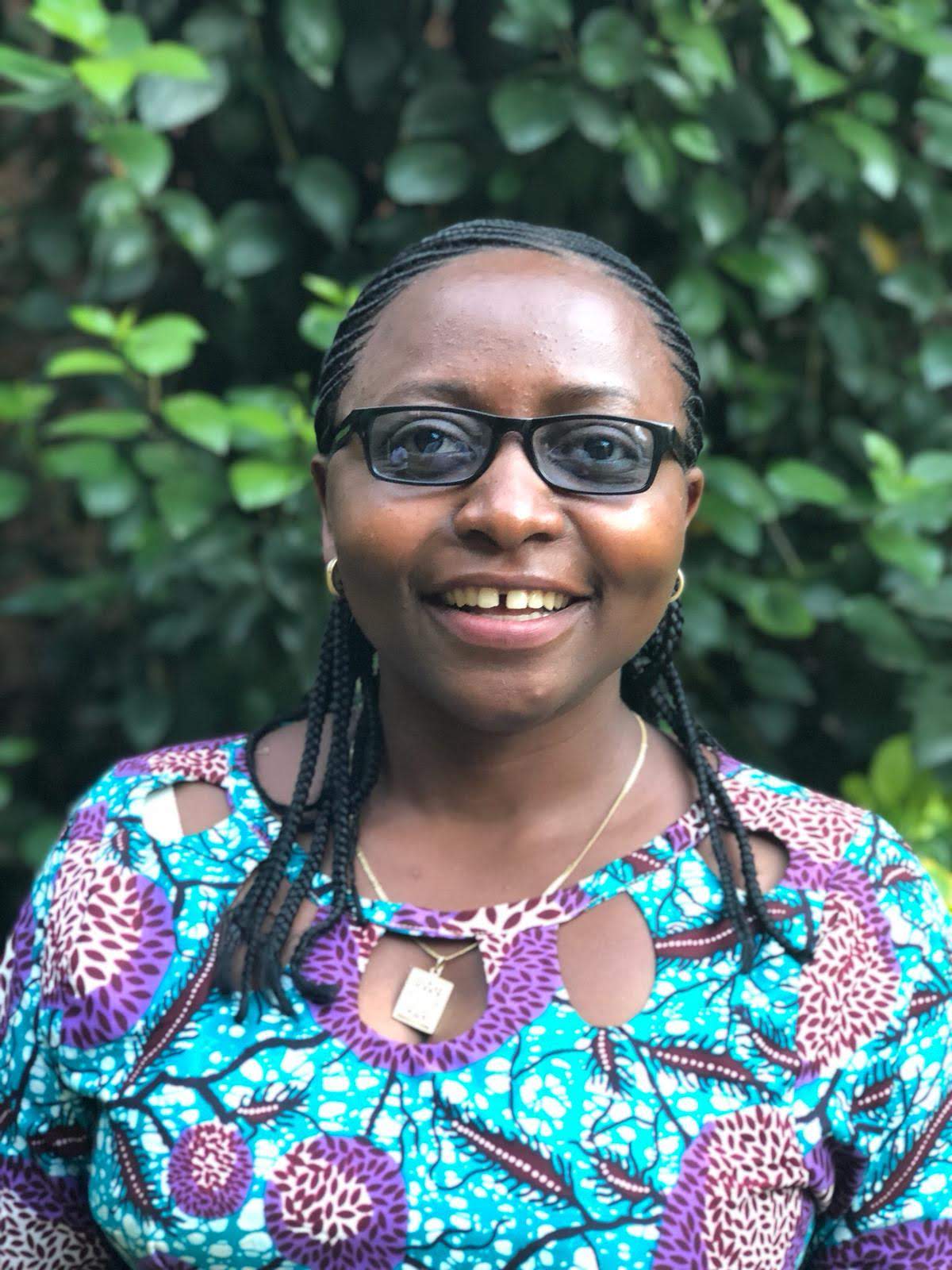 Solange Nabintu Kahasha has a Bachelor's degree in Administrative Commercial Sciences, financial option. She has more than 10 years of professional experience in financial administration of projects: accounting, operations, human resources, budget monitoring and financial reporting to donors for emergency and development programs in the Democratic Republic of Congo. One of the preferred branches is overall grant management including, among other things, capacity building of support staff and studying the financial health of partner organizations. Her passion is effective project management.
« The problem is a sign/symptom of what is blocking our impact/progress. A problem is the underlying cause of one or more issues that we can directly address. We need to take the time to fully understand our problems and issues, and the root causes of both, in order to choose the most strategic direction for our learning.
Teams are often very clear about their innumerable problems, but have not had the opportunity to properly assess the underlying genes behind those problems and how to prioritize their resolution. Choosing the priority problem to work on in the learning project can be the turning point for change. »
Veuillez trouver ici la biographie de Solange en français.