The objective of the Upper Egypt Local Development Program (UELDP) is to improve the business environment for private sector development and strengthen local government capacity for quality infrastructure and service delivery in Qena and Sohag Governorates in Upper Egypt.<br />
<br />
The Program aims to: <br />
i) improve the business environment and economic competitiveness<br />
ii) close the persisting gaps in access to and quality of infrastructure and services.<br />
<br />
The wider objective of the project was to perform a sorting-from-the-source project for the villages of Zouk Bhannine and Bakhoun in the Cadastral of Al Minieh - Danniyeh.<br />
This project enhanced the collaboration and working relationship between UNDP Lebanon and VNG International.<br />
The wider objective of the project is to improve prospects for refugees and vulnerable host communities by improving resilience of local authorities and communities in Iraq.<br />
<br />
The specific objective of the project is to increase access of Iraqis from host, IDP and refugee communities to improved basic services and by contributing to extra job opportunities. <br />
<br />
The expected results of the project are:<br />
IDEAL (Inclusive Decisions At Local Level) is a programme by VNG International implemented in seven countries facing fragility or conflict: Burundi, Mali, Palestine, Rwanda, Somalia, South Sudan and Uganda. Despite the diverging contexts and topics in the IDEAL programme, we still pursue one common overall objective: "Involving citizens in local governance in order for local authorities to better deal with fragility risks. <br />
<br />
To guard this objective, each of the seven country programmes is centred around the same three outcomes:<br />
The project is contracted by the European Commission and financed by the EU's Regional Trust Fund in Response to the Syrian Crisis ("MADAD").<br />
This project is carried out in cooperation with the Catalan Agency for Development Cooperation (ACCD), Polish Center for International Aid (PCPM), and KL Denmark (KL). <br />
<br />
The wider objective of the project is: To strengthen the long-term resilience of targeted subnational governments and their host, refugee and IDP populations to deal with displacement.<br />
VNG International is proud to announce that on Monday the 1st of April, during the first day of the inception meeting of the EU funded Maintaining Strength and Resilience for Local Governments (MASAR) project in Iraq, VNG International and the Ministry of Planning of Federal Iraq signed a Letter of Intent.
Every trip I make with VNG International is remarkable. This trip has not been an exception. I joined a delegation on a mission to Duhok, Iraqi Kurdistan. This mission is the first step for a project that will last three years in total.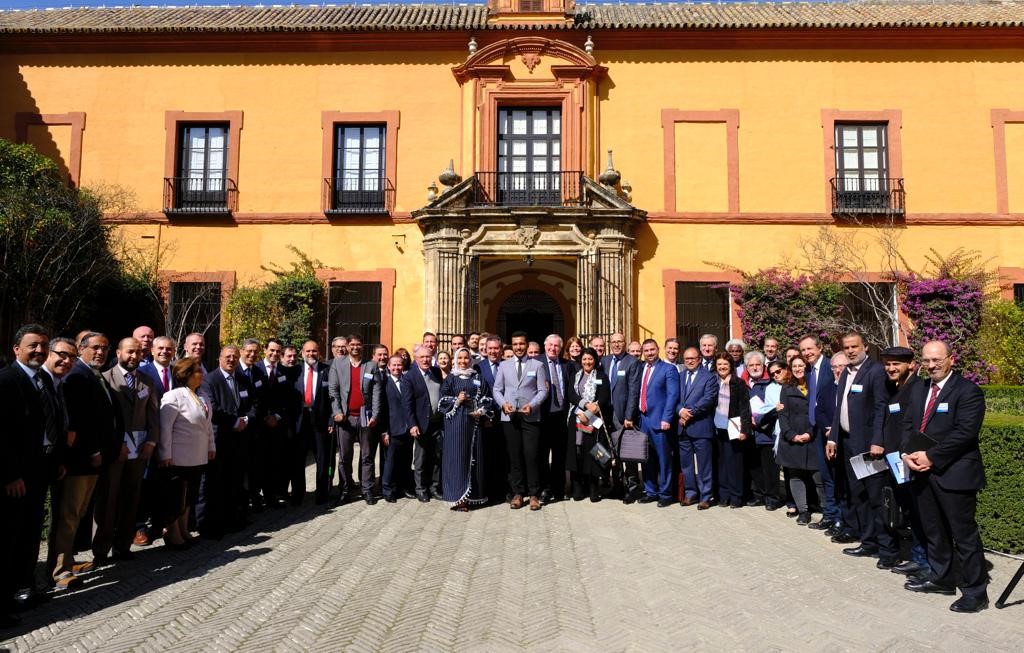 Last week, VNG International successfully supported the attendance of 18 Libyan mayors and municipality focal points in the 10th plenary session of the Euro-Mediterranean Regional and Local Assembly (ARLEM) in Sevilla, Spain.
The project is contracted by the European Commission and financed by the EU's Regional Trust Fund in Response to the Syrian Crisis ("MADAD").<br />
This project is carried out in cooperation with the Catalan Agency for Development Cooperation (ACCD), Polish Center for International Aid (PCPM), and KL Denmark (KL). <br />
<br />
The wider objective of the project is: To strengthen the long-term resilience of targeted subnational governments and their host, refugee and IDP populations to deal with displacement.<br />
In this project, VNG International focuses specifically on the development of public spaces and green infrastructure in the municipalities of Sarhan, Bal'ama and Um Al Jimmal, all located in the Mafraq region / Governorate. <br />
<br />
Overall objective: The development of new public green spaces via green infrastructure measures, which enhances locals' and refugees' quality of life and wellbeing. <br />