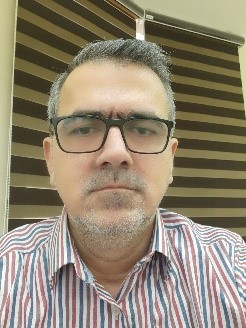 Bashar Juma, Office Representative
Mr. Jumaa has started to work as the VNG International Representative in Palestine along with Resident Program Manager of IDEAL Project since November 2019. Mr. Jumaa has a long career with the Palestinian government, he brings both extensive technical and managerial experience. He has over twenty-five years of experience in strategy development, physical/spatial and corporate planning. Not to mention extensive experience in the facilitation of change, project management, and in leading multidisciplinary teams with various political and social backgrounds.
He brings also an experience living, working and conducting business abroad. Bashar Jumaa, received his first master's degree (MSc) in Architecture "Town Planning and Development", and his second masters (MA) in Urban and Regional Planning.
"It is better for you to light a small candle than to go on cursing the darkness". A Chinese Proverb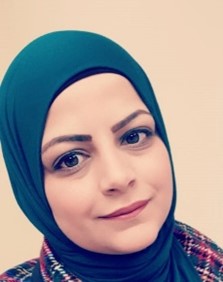 Amal Odeh, Finance, Compliance and HR Manager
Mrs. Amal Odeh has Executive MBA and Bachelor degree in Accounting.  She previously worked with EY the International audit firm for more than 8 years and currently works as Finance & HR Manger at VNG International in Palestine since January 2019. 
"The speed of your success is limited only by your dedication and what you're willing to sacrifice"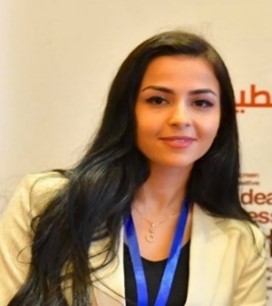 Yara Nasser, Resident Program Office
Ms. Yara Nasser has a bachelor degree in Business Administration, has 6 years of experience working with NGOs and consultancy firms as a Business consultant and projects officer. Yara Joined VNG International in Palestine in May 2019, as a Resident Program Officer for IDEAL Program.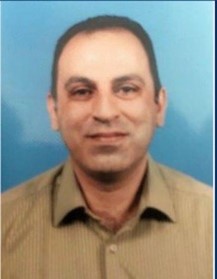 Luai Khalaf, Program Manager
Mr. Luai Khalaf has a bachelor degree in Computer Science and MA in Business Administration, he has long experience of working with International Institutions such as EU, US based companies in Business development, Project Management, HR Institutional developments and IT supports. He has joined VNG International in Palestine in October 2018 as a Resident Project Manager for the Decentralization of property tax project.
"A man must be big enough to admit his mistakes, smart enough to profit from them, and strong enough to correct them." John Maxwell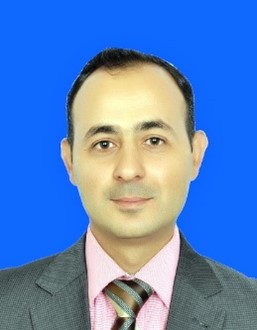 Saleh Khalailah, Project officer and Grants Management Expert.
Mr. Saleh Khalailah has more than 16 years of work experience with at least 10 years of them in project management with International organizations, like VNGi, GIZ, UNRWA, Fujitsu Services and JCI. He has joined VNG International in Palestine in December 2018 as a project coordinator, then promoted in December 2019 to a program manager of the EU ARD initiative project that ended on Jan 31, 2021 and he is currently working as a project officer for the decentralization of property tax project as well as a grant management expert for IDEAL program.
"We have to be able to change who we are to who we want to be"