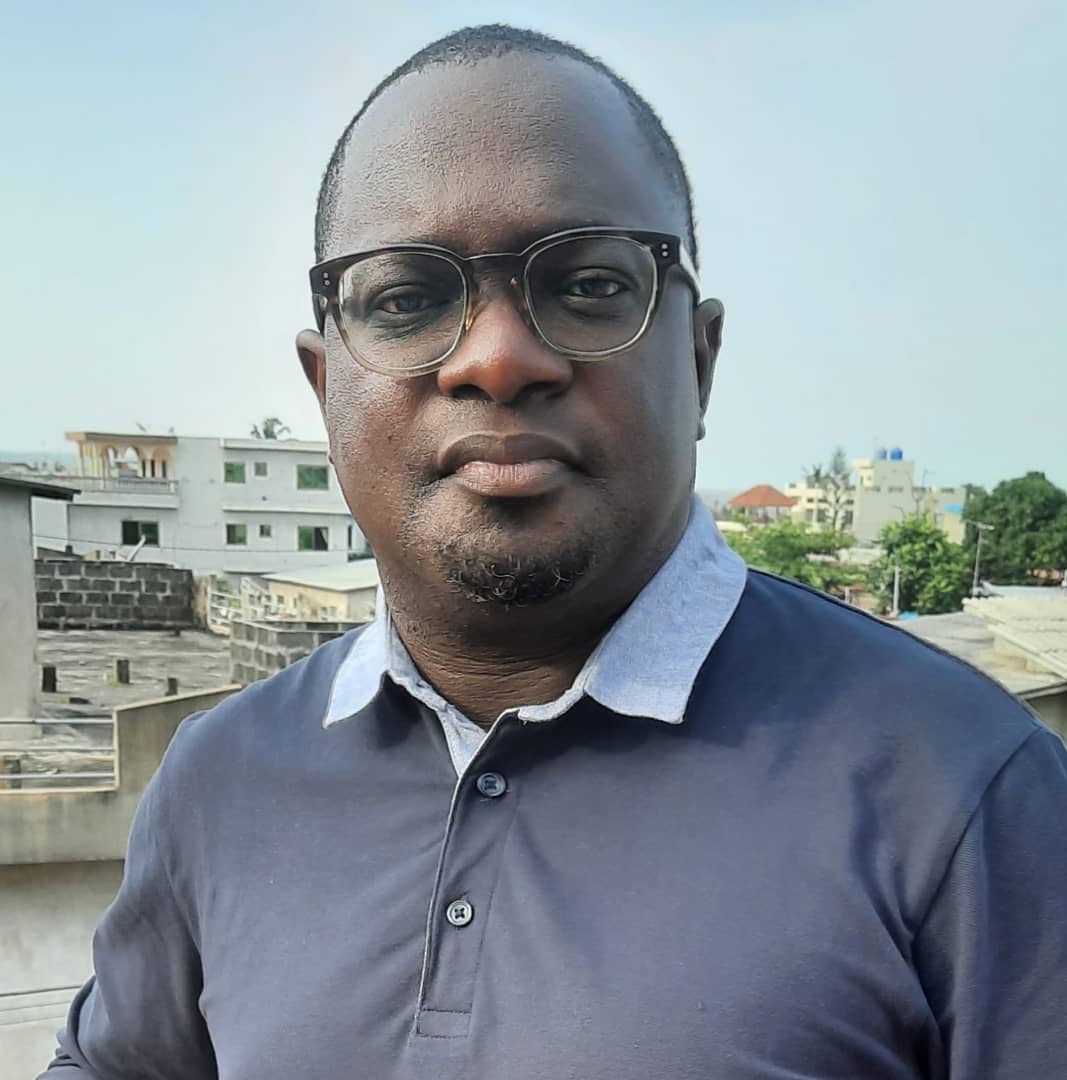 Egy SOSSOU – National Coordinator
In charge of the representation of VNG International in Benin, I am responsible for the national coordination of the Agency's interventions. I intervene as an expert on the projects of realization of the Beninese cadastre and the development of local synergies for water on strategy and quality aspects. I am a senior specialist in decentralization and public policies with 15 years of experience in cooperation on governance, education, transport, land and water issues. On the academic and university level, I am a graduate of the École Nationale d'Administration (first promotion of Administration of Municipalities) with French postgraduate studies in Economic and Social Administration and Political Science. I am a strong believer in local development dynamics that facilitate citizen participation and the inclusion of populations in all aspects of public policies. This is why my involvement with VNG International goes beyond professional motivations and is also rooted in a quest for the moral satisfaction of working for a just and sustainable cause.
Veuillez trouver ici la biographie de Egy en français.

Hervé DOSSOUMOU -  Land Management & Gender Expert for PMAF
Economist, project manager and Geography and Environmental Management graduate. Expert in local development, land management and gender.
"Participating in the inclusive and sustainable development of local communities; an exciting and noble mission".
Veuillez trouver ici la biographie de Hervé en français.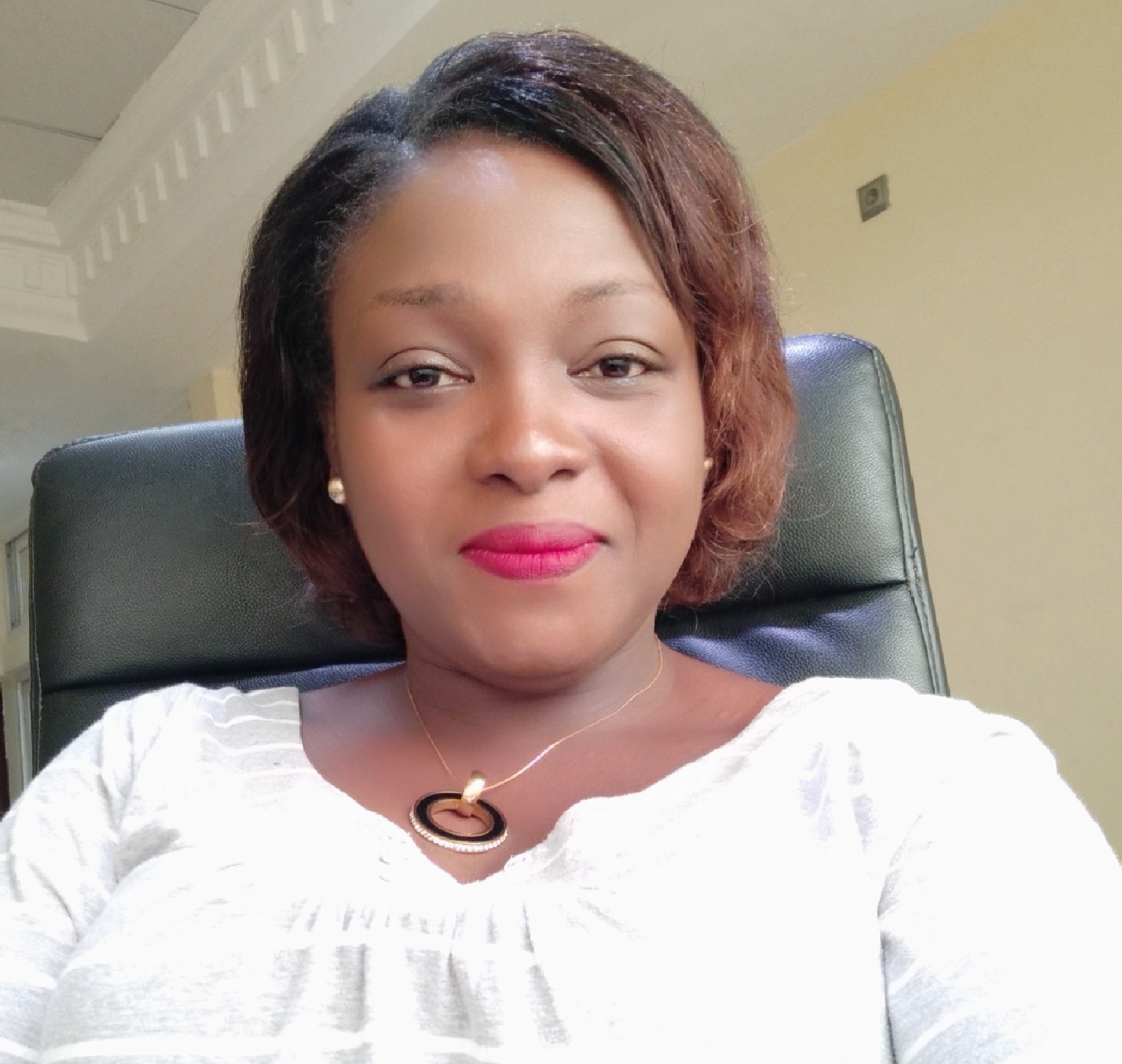 Sylvie YETONDJI KADJA – Finance Manager PMAF
I hold a Master of Business Administration with a specialization in project management and development programs. I also followed a certified training in project financial management and procurement. Since 2001, I have worked on various projects in administrative, financial and logistics management functions. I joined the VNG International Benin team in January 2015 as Administrative and Financial Manager. As such, I was in charge of the administrative and financial management of the Projet d'appui à la gestion Foncière Locale (PFL, 2015-2018) and I am currently in charge of the administrative and financial management of the local expenses of the Projet de Modernisation de l'Administration Foncière (PMAF, 2019-2022).

« I deeply believe that good governance is the foundation of sustainable development and I am proud to be able to contribute to it through the efficient implementation of various projects. »
Veuillez trouver ici la biographie de Sylvie en français.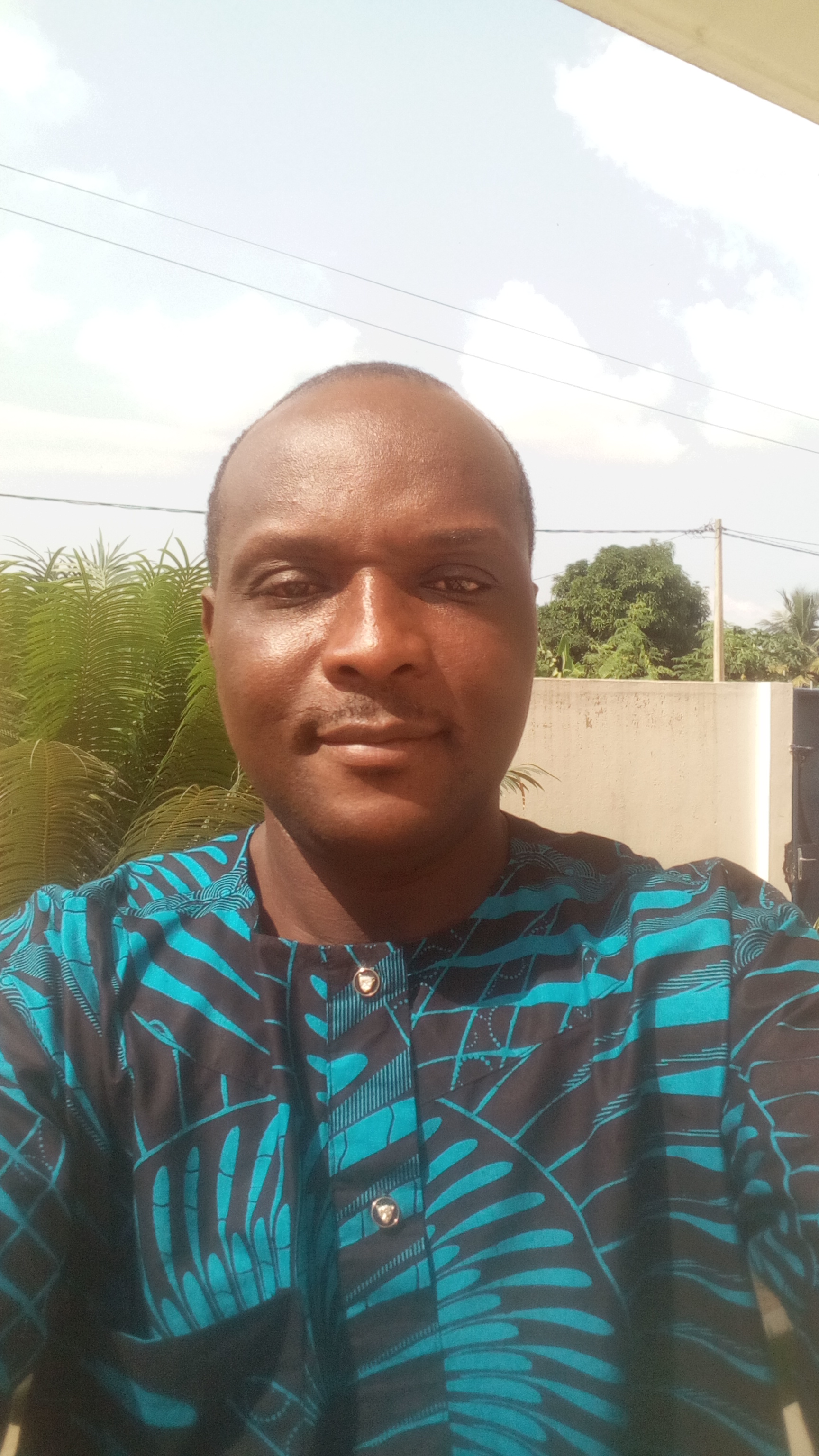 Xavier Coomlan CODJIA – PSL Eau Project Coordinator
Agricultural engineer, graduate in natural resource management. Coach in land management, sustainable land and water management, agriculture and local development.
«Management of social and institutional changes and capacity building, our lever for local and inclusive economic development.»
Veuillez trouver ici la biographie de Xavier en français.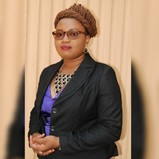 Marlaine Linedor A. M. AGOSSOU – Finance Manager PSL Eau
With a Master's degree in Audit and Management Control and a Diploma of Higher Technician in Business Management, with ten years of experience in financial and administrative management, I previously held the positions of accounting and financial assistant, accounting secretary and management assistant in Benin. Within the framework of these different missions and trainings, I was able to consolidate my professional skills and acquire a solid knowledge of the accounting and financial functions, in particular, a mastery of management rules and procedures, a good knowledge of financial, accounting and administrative management of projects.

« VNG International's actions have a real impact on grassroots development, through social services to the community. For me, providing solid support to experts, particularly in administrative and financial management, through the implementation and regular monitoring of tools essential for the efficient and effective management of activities, thus contributes to the achievement of results for the benefit of beneficiary communities. »
Veuillez trouver ici la biographie de Marlaine Linedor en français.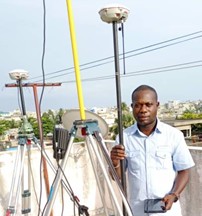 Bène TOSSENOU – Land Surveyor and GIS Expert for PMAF
I have been a member of the Order of Experts Surveyors of Benin and Surveyor Engineer for more than a dozen years. Thanks to the responsibilities I have assumed during the exercise of my profession, I have acquired a rich experience in the field of carto-topographic works, land information systems as well as in the quality control of land data respecting international standards and norms. I have more than 10 years of service to international organizations, such as GIS IS (PFR/MCA Benin project and FI-ProAgri KFW project) where I have held a qualifying position and offered various services.
With a mastery of modern technologies of land registration, I was co-editor in 2015 of the manual of procedures for the implementation of the rural land plan in Benin, whose inter-ministerial decree of adoption was taken in December 2017. I have held the position of Expert in Topography - Cartography and SIF management within land projects and related missions at VNG International in Benin. I used my expertise within the framework of the implementation of the Local Land Management Support Project (PFL), which aimed at implementing the institutional framework and the provisions of the new Land and State Code (CFD) for integrated land management at the communal and local levels.
Since 2019, I have been working within a multidisciplinary technical team on behalf of the international cooperation agency of the Association of Netherlands Municipalities (VNG International) through the Land Administration Modernization Project (PMAF), which supports the National Agency for Domain and Land (ANDF) in the implementation of Benin's national cadastre. I also support the Local Water Synergy Support Project (PSL Eau) for the production of water-related data and maps.
« One of the cardinal conditions for the real development of agriculture and the real estate market is land tenure security. The various studies carried out in the context of the fight against poverty have identified land tenure problems as one of the causes of poverty. They thus reveal the importance of land in Benin. »
Veuillez trouver ici la biographie de Bène en français.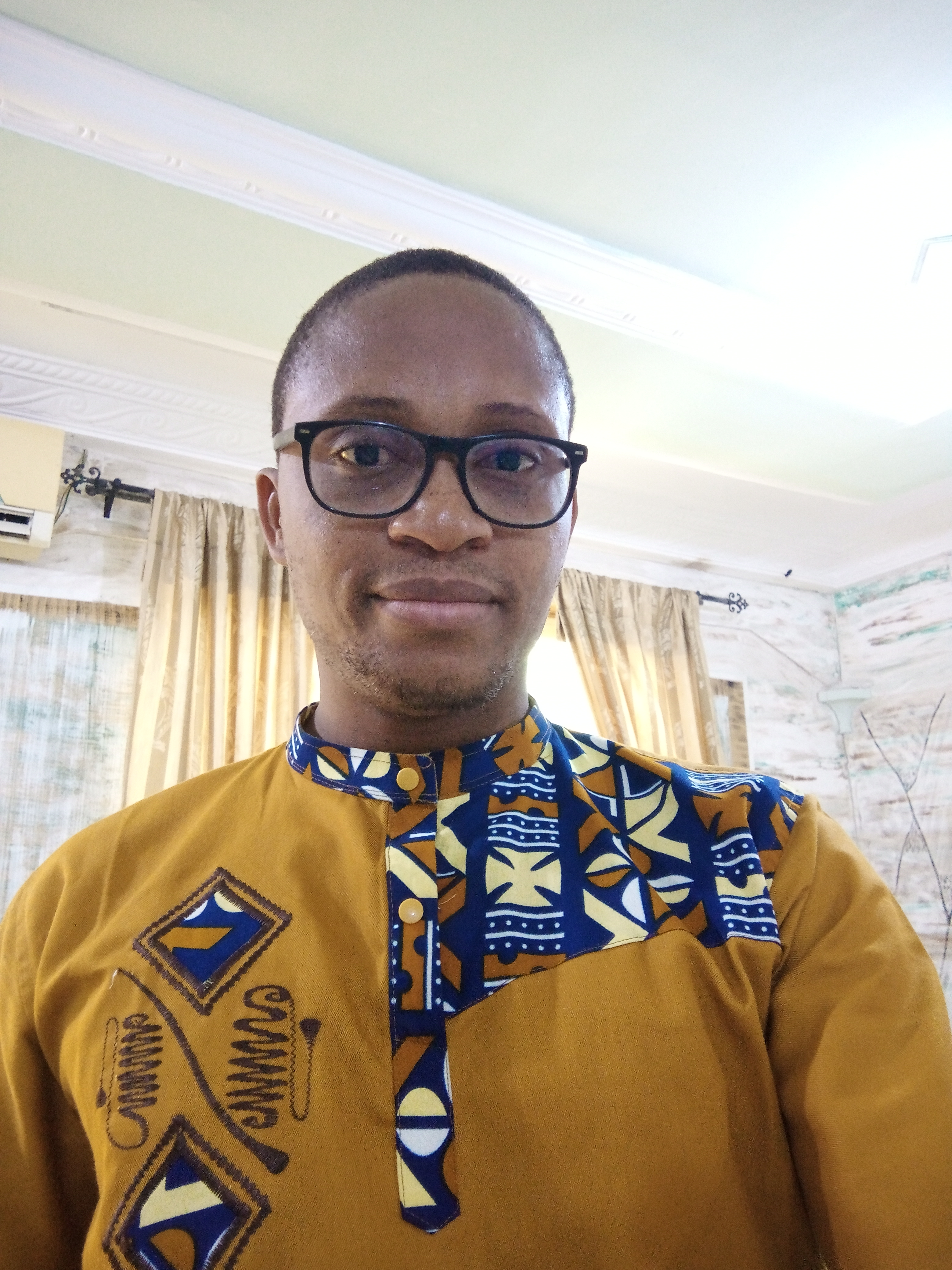 Gilles Faucas BESSAN – City Focal Point for the DEALS project
Gilles is an expert in decentralization and local development, motivated and committed. A Master's graduate in territorial management, he has ten years of experience in the sector of local governance in Benin. As a consultant for the GIZ, the Swiss Cooperation, the Belgian Cooperation and the Ministry in charge of decentralization in Benin, he has supported almost all the implementation processes of the National Policy of Decentralization and Deconcentration (PONADEC) in Benin.

Since 2013, he is an approved trainer of the Training Center for Local Administration of the Ministry in charge of Decentralization in Benin. His passion for results-based management and the project approach has led him to improve his know-how in the field of planning and monitoring-evaluation of projects and programs. Since 2013, he has been supporting the processes of designing results-based monitoring systems, strategic and operational planning and program evaluation processes of the GIZ in Benin. He has worked extensively on the design and monitoring-evaluation of the geographical extension of Swiss Cooperation interventions in Benin. His field approach means that he has a good knowledge of local realities in most of the 77 communes in Benin (having visited them all professionally at least once already).
With this experience and expertise, it is with passion and great interest that he accompanies the town hall of Sèmè-Podji in Benin as a local VNG expert for the implementation of the DEALS Sèmè-Podji project which aims, among other things, to improve the management capacity of household solid waste by the town hall, in collaboration with all stakeholders. He considers working life as a continuous challenge, a learning of oneself and a discovery of others.
"Making actors responsible for implementing development projects is difficult and takes time to give visible results, but it remains the best way to ensure the sustainability of interventions."
Veuillez trouver ici la biographie de Gilles en français.
Hubert ASSOGBA – Driver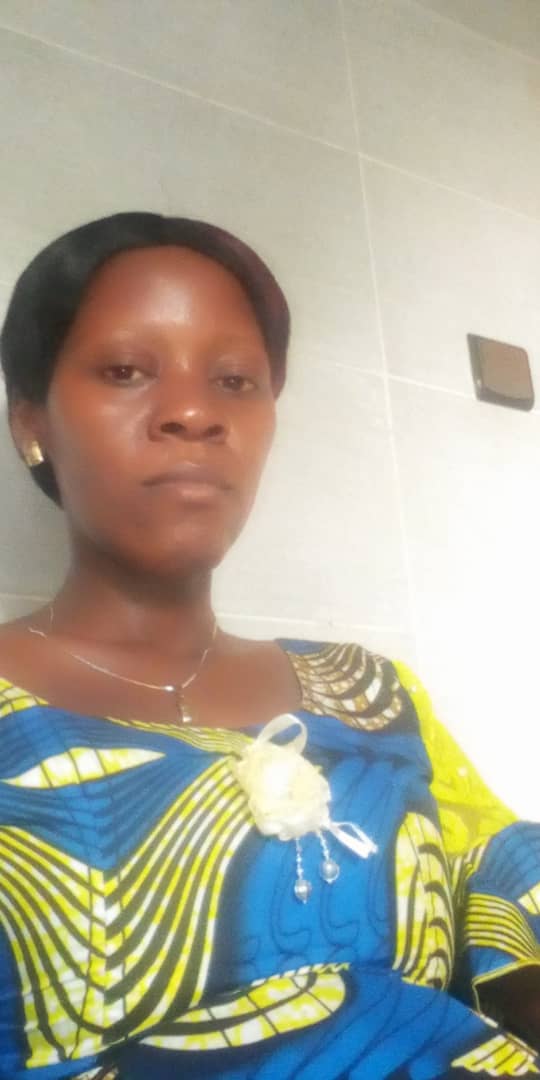 Florentine AGBLO – Cleaner for VNG International office