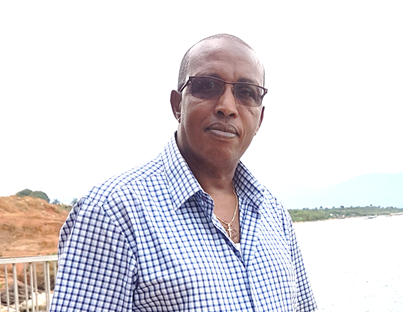 Rémy Ndayiragije, Country Representative and Associate Expert
Rémy is VNG International's associate expert and country representative in Burundi. He is a governance expert who has been working passionately on local governance, local economic development (LED), peace-building and conflict transformation, and gender transformation for over 15 years. He has done this in different contexts, in Burundi, South Sudan, Chad and Malawi and since 2017 as Governance Expert for VNG International in Burundi.
In Burundi, he aims to help improve cooperation on decentralisation, Land Law, local planning (Citizen Participation, Inclusive Governance and Accountability) and the legal framework for decentralisation. Remy enjoys working in a complex context, facilitating practical and strategic solutions through dynamic thinking, analysis and problem solving.
" Defending Dignity, Fighting Poverty"
"Veuillez trouver ici la biographie de Remy Ndayiragije en français."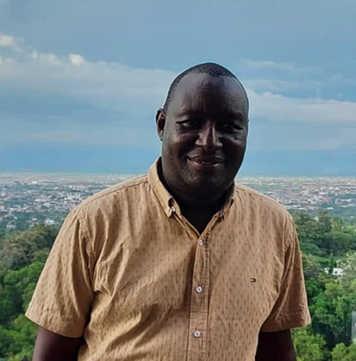 Aloys Mashanya, Head of Finance and Administration
With a University degree in Financial Audit and Management Control. Aloys has more than 20 years of experience. 5 years in accounting, 10 years in the supervision administrative, financial and resource management of NGOs offices, 6 years in the management of contracts and grants with various donors and partners as well as capacity building for civil society organizations building for civil
''Diversity makes harmony''
"Veuillez trouver ici la biographie de Aloys Mashanya en français."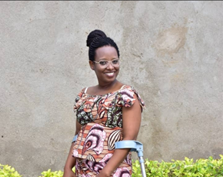 Nadia Uwimana, Programme Assistant
Nadia has a degree from the Faculty of Psychology and Educational Sciences, in the Department of Clinical and Social Psychology. She has 8 years of experience working with civil society organisations in the defence of human rights in general and the rights of people with disabilities in particular as a volunteer and 2 years in inclusive governance, since the training on Inclusive Governance she completed.
"Including someone doesn't just mean ''we allow you to be there'' it means value. Thanks to the commitment of public authorities, people with disabilities (men, women and young people) and other excluded groups are able, with better food security."
"Veuillez trouver ici la biographie de Nadia Uwimana en français."