Executive Summary
On Tuesday the 19th of January, a training of volunteers regarding the awareness campaign of the Solid Waste Reduction project in Arsal was held online through Google Meet platform. The training is conducted as part of the MASAR for Local Governments programme, a project financed by the EU Trust Fund in Response to the Syrian Crisis (EUTF Madad). The main project will be implemented by a partnership between the International Orthodox Christian Charities – IOCC and VNG International.
The wider objective of the project was to perform a sorting-from-the-source project for the villages of Zouk Bhannine and Bakhoun in the Cadastral of Al Minieh - Danniyeh.<br />
This project enhanced the collaboration and working relationship between UNDP Lebanon and VNG International.<br />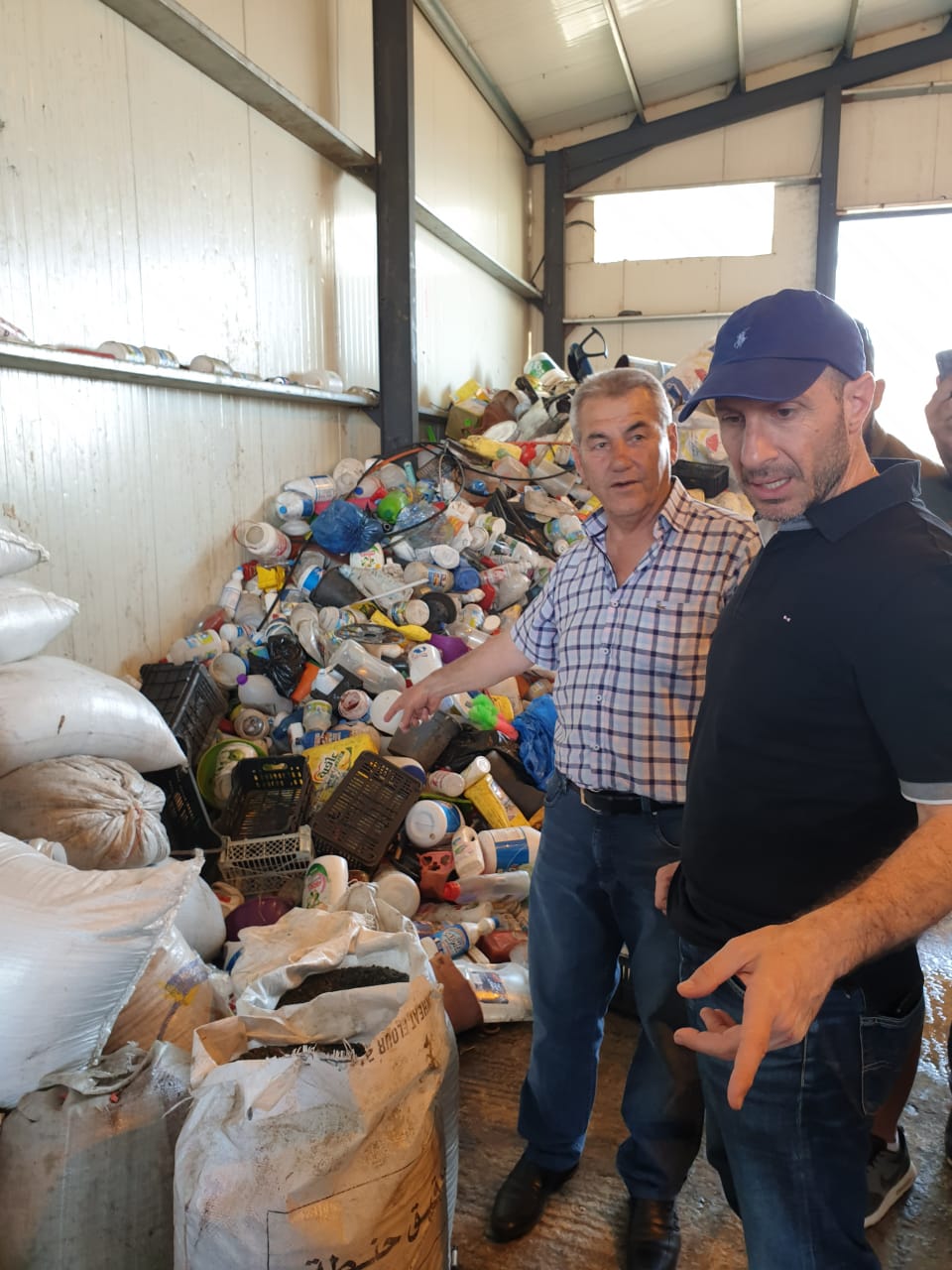 His Excellency the Minister of Environment of Lebanon, Fady Jreissati, was welcomed by the municipality of Manara and VNG International on June 22nd to inspect the innovative sorting and recycling system of Manara.
The project is contracted by the European Commission and financed by the EU's Regional Trust Fund in Response to the Syrian Crisis ("MADAD").<br />
This project is carried out in cooperation with the Catalan Agency for Development Cooperation (ACCD), Polish Center for International Aid (PCPM), and KL Denmark (KL). <br />
<br />
The wider objective of the project is: To strengthen the long-term resilience of targeted subnational governments and their host, refugee and IDP populations to deal with displacement.<br />
The project is contracted by the European Commission and financed by the EU's Regional Trust Fund in Response to the Syrian Crisis ("MADAD").<br />
This project is carried out in cooperation with the Catalan Agency for Development Cooperation (ACCD), Polish Center for International Aid (PCPM), and KL Denmark (KL). <br />
<br />
The wider objective of the project is: To strengthen the long-term resilience of targeted subnational governments and their host, refugee and IDP populations to deal with displacement.<br />
The programme's overall objective is to strengthen resilience at local government level in order to improve living conditions of the local population and refugees in host communities and refugee settlements. <br />
<br />
Its purpose is to maintain service delivery levels at local government level and enable longer-term planning for spatial and economic development, in the context of increased urbanization and pressure on resources. <br />
<br />
Primary beneficiaries and target groups:<br />
<br />