The wider objective of the project is: <br />
L'objectif général de ce projet est d'assurer l'intégration des jeunes, à travers des mécanismes soutenables, dans les processus décisionnels des politiques publiques qui les concernent et les affectent du niveau local au niveau national.<br />
<br />
The specific objectives:<br />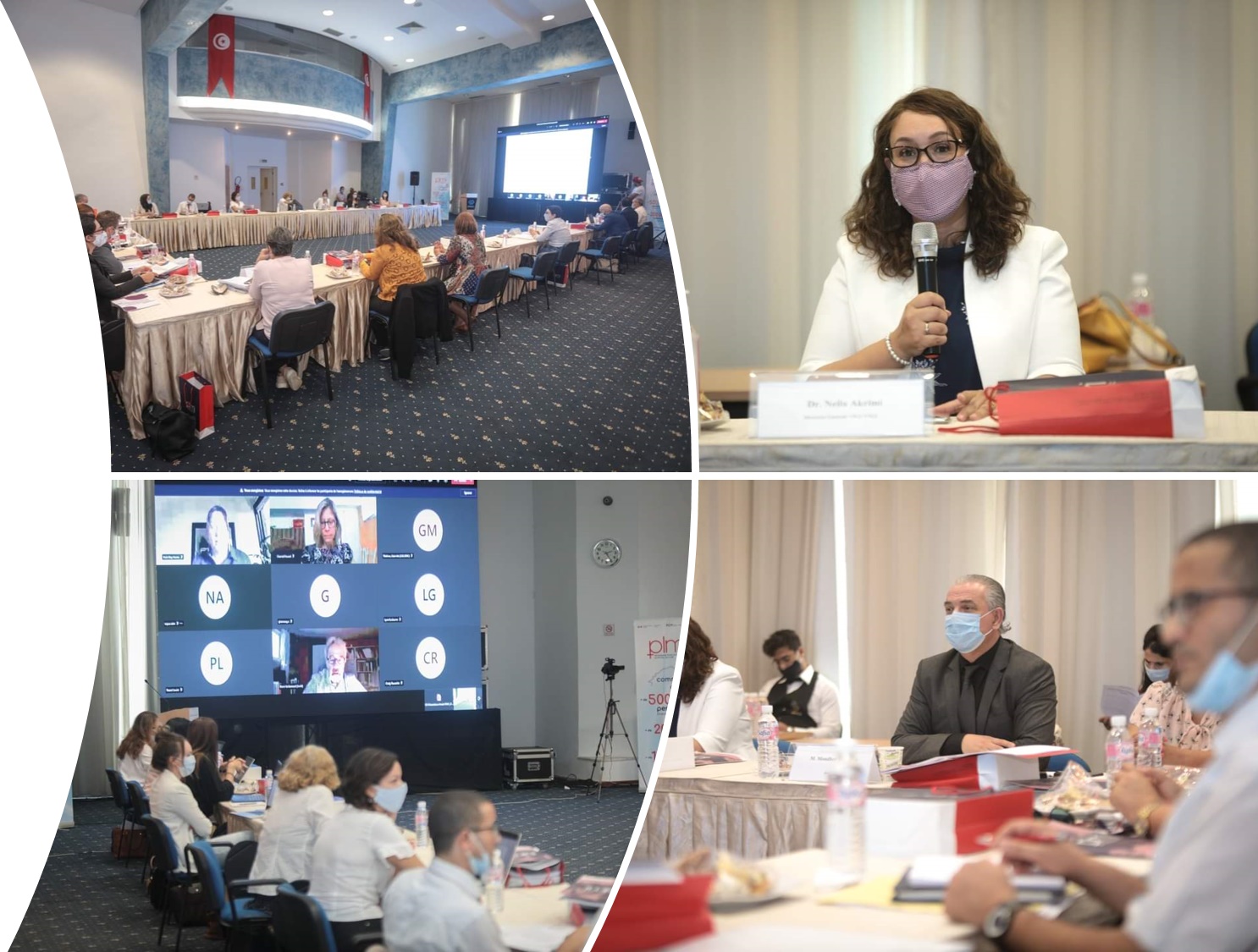 On Saturday 25th September the National Federation of Tunisian Cities (FNVT) transformed into the National Federation of Tunisian Municipalities (FNCT). Ever since 2011 VNG International and its daughter organisation CILG in Tunis, have provided support to this long path of democratisation.
The Programme d'Appui à la Réfome de Décentralisation (PARD, Program in support of the decentralization reform) unites two completementary projects to accompany and support the decentralization and deconcentration process in Tunisia, led by the Ministry of Local Affairs and Environment. The two projects are for institutional and communication support, of which VNG International implements the former.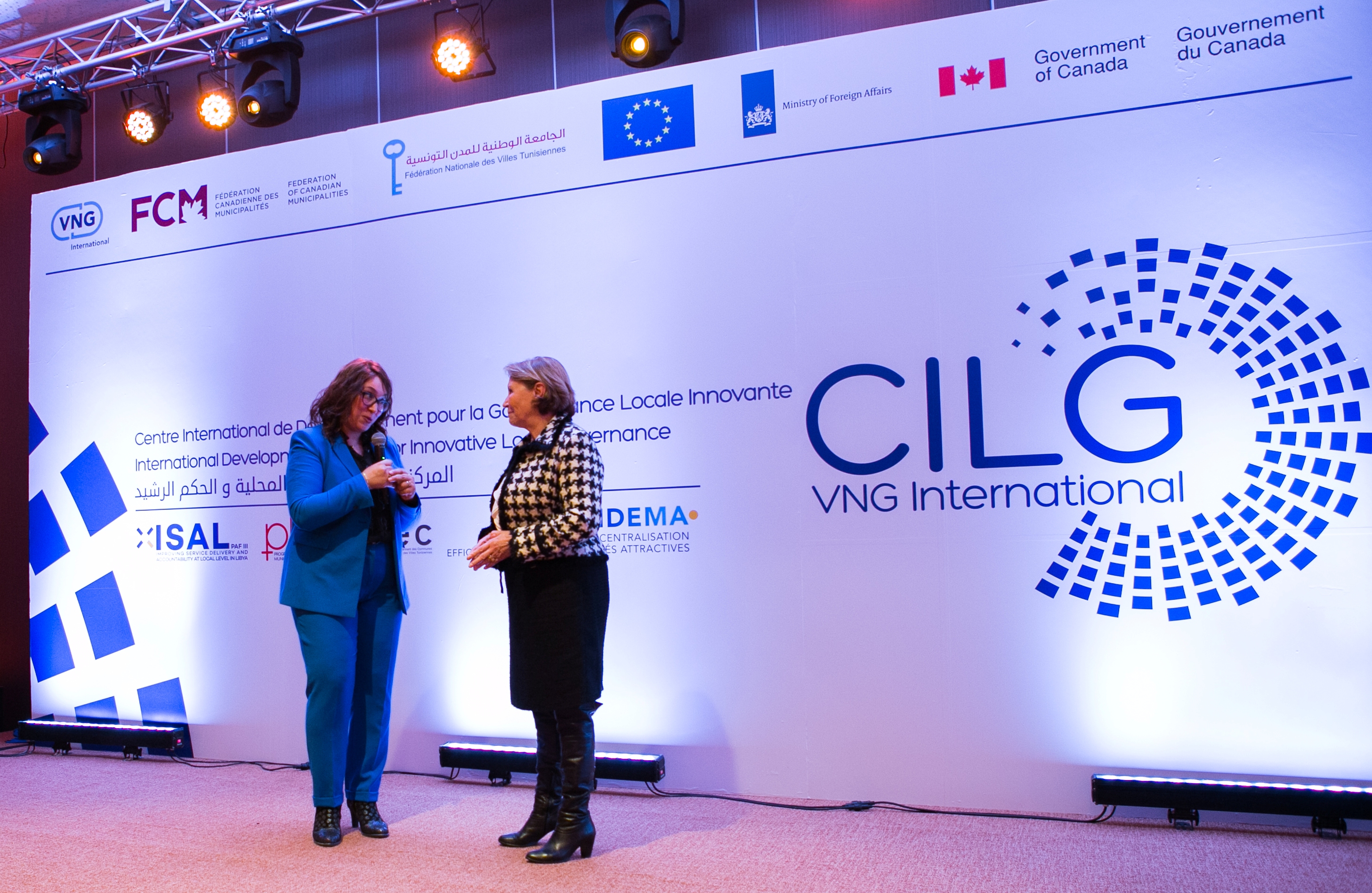 Our daugther company, CILG-VNG International, held a networking gathering to celebrate the New Year in a convivial sphere wi
In Tunisia we currently have no less than four projects: one Dutch, one Canadian and two EU. All of them involve the Fédération Nationale des Villes Tunisiennes, the Tunesian LGA, in some way. This association, a longtime partner of VNG, has its yearly general assembly now.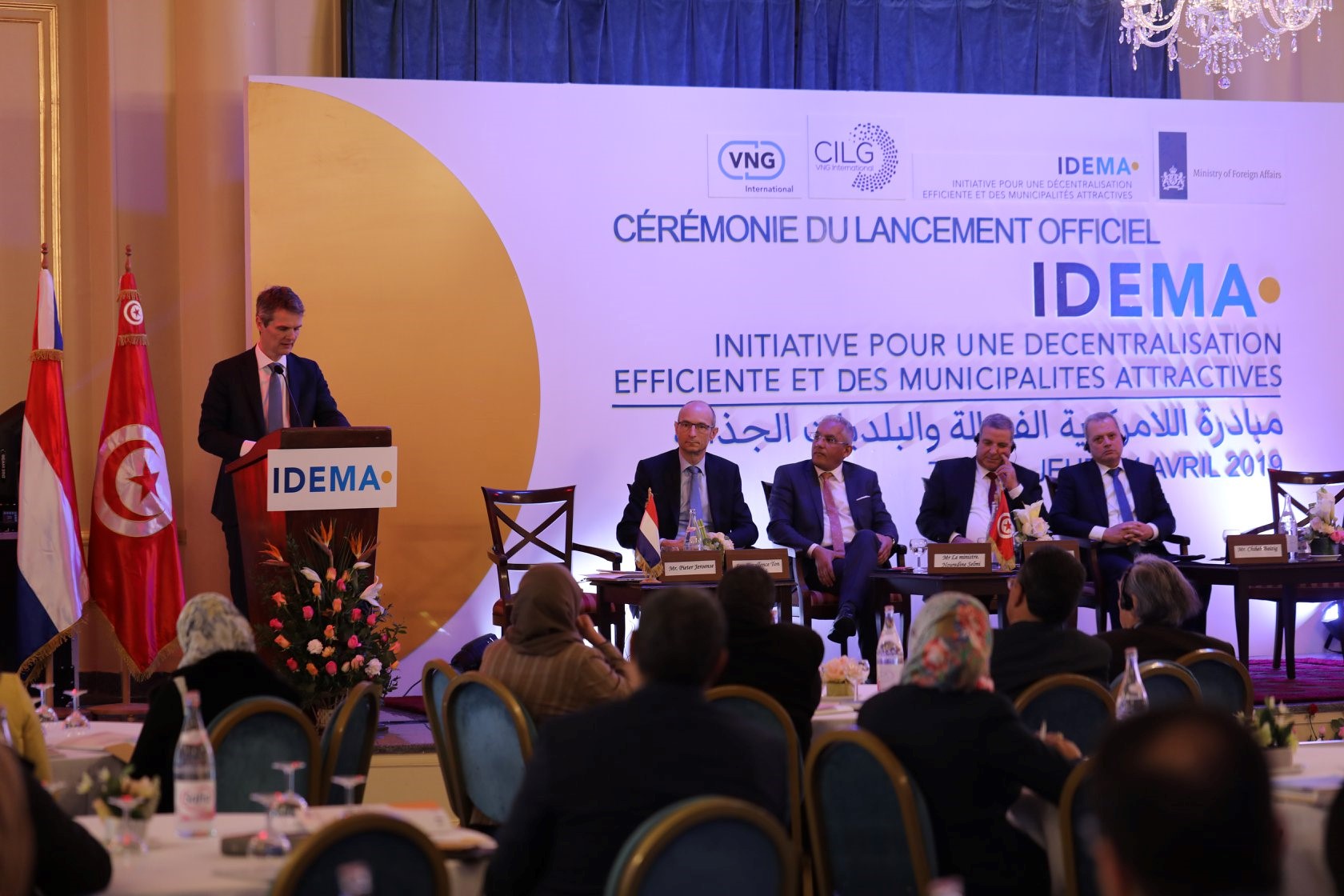 I am pleased the IDEMA programme enables, VNG International and CILG to share our knowledge and experience of decentralisation and local governance with Tunisia.
The wider objective of the project is to support the decentralisaiton process in Tunisia.<br />
<br />
The specific objectives are linked to the three components of the programme: Decentralisation (Outcome 1), Local Economic Development (Outcome 2) and Participation & Accountability (Outcome 3).<br />
<br />
This action serves as a reinforcement of the on-going Libya Local Governance and Stabilization Project (LGSP, 2015-2018), funded by the European Union (EU) with the support of the Dutch Ministry of Foreign Affairs and implemented by VNG International and the Centre for Innovative Local Governance (CILG-VNG International).<br />
<br />