Following the political meeting in Costa Rica in the week of March 14, in the week of March 21 a group of twenty technical staff from the fifteen municipalities in the metropole region of San José went to San Sebastián, Spain to learn from their experiences in smart mobility.
The mUEve project is implemented by the association of municipalities in Costa Rica (UNGL), VNG International and the city of San Sebastián.
The theme of the week was all about Smart Cities. But what is a smart city? According to the EU it is "a place where traditional networks and services are made more efficient with the use of digital solutions for the benefit of its inhabitants and business. A smart city goes beyond the use of digital technologies for better resource use and less emissions."(click here) San Sebastián is very developed in terms of using data to improve their service delivery. The mUEve project is centred around an electric train that will connect the fifteen municipalities. Therefore, there was great interest in the public electric transport system in San Sebastián and in Vitoria-Gasteiz. Furthermore, we learned how the municipalities of San Sebastián and Rivas-Vaciamadrid use data save electricity (smart street lighting)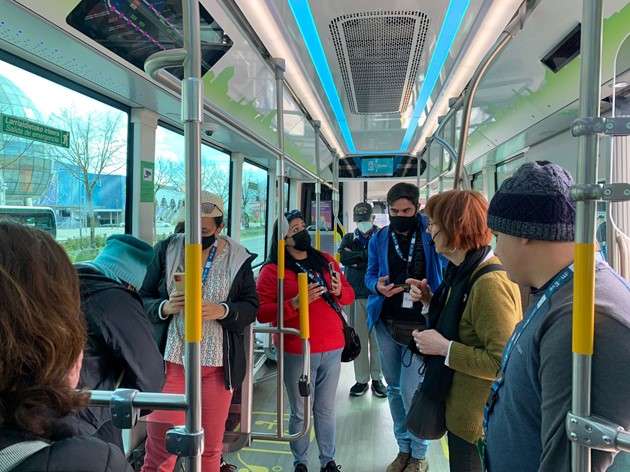 There was one mayor joining us, who is an engineer by profession. He indicated that these examples could not be implemented one on one in Costa Rica, however it was very inspirational to see what is done across to globe to improve mobility. Lastly, in my view an even more important result was achieved. Namely, the foundation was laid for the municipalities to cooperate. Technical staff mentioned they did not know each other before entering the plane. Being together full time, exchanging experiences and learning from each other is the best basis to improve intermunicipal cooperation in the metropole region of San José.