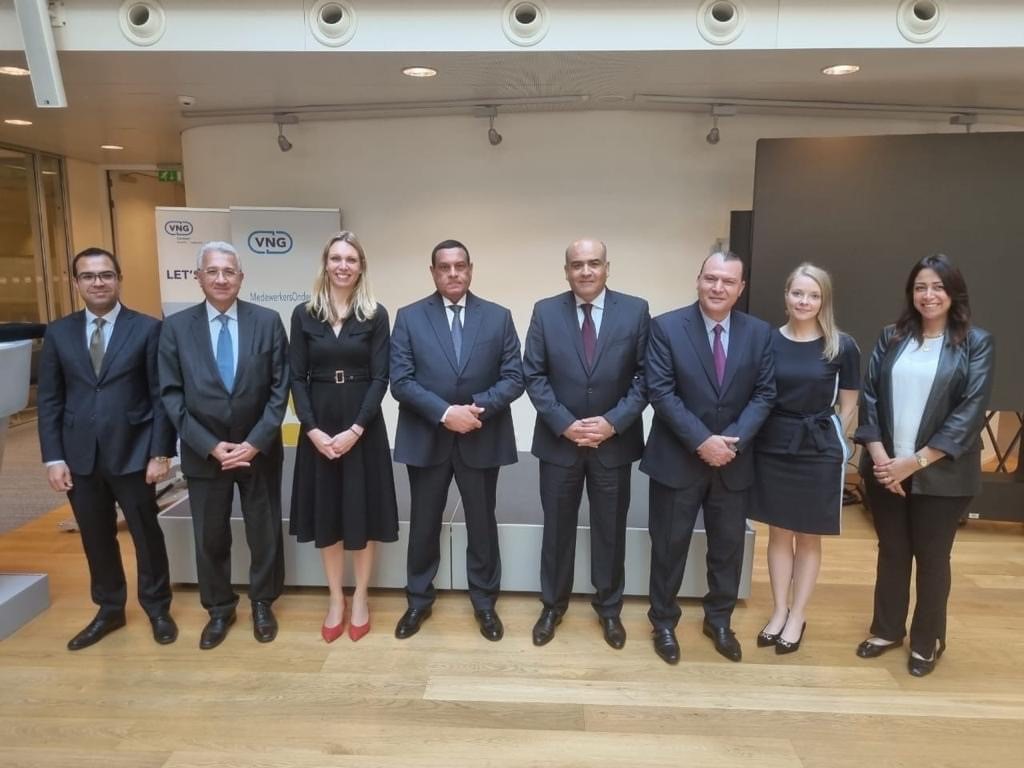 From 1-2 June 2023, VNG International had the honor of hosting H.E the Minister of Local Development of Egypt, Major General Hesham Amna in the Netherlands, and a delegation from the Ministry of Local Development, in the framework of the project Improving Sustainability of the WASH Sector in Upper Egypt (ISWS), funded by the Embassy of the Netherlands in Egypt.
The two-day visit was aimed at introducing the Dutch local governance model, from national to local level, together with the Dutch water governance system with the project's Dutch water partner Brabantse Delta to the Minister.
After an overview on the work of VNG and VNG International in Egypt, as well as the overall governance system of the Netherlands, the Minister and the delegation, together with the Ambassador of Egypt to the Netherlands, Hatem Elsayed Mohamed Kamaleldin, discussed with, among others, the Hague Academy of Local Governance, Mayor of the Hague and Chairman of the VNG Jan van Zanen, water authority Brabantse Delta, and the Ministry of Interior and Kingdom Relations, on the role of the various entities as well as shared topics and challenges between the Netherlands and Egypt in relation to local governance.
The visit allowed for VNG International, the ISWS project, and the municipality of the Hague to exchange together with the Ministry in Egypt on topics of focus for all, among others, the engagement in international forums on local governance and urban development, such as the World Urban Forum 2024 in Egypt being co-hosted by the Ministry of Local Development, and Africities Summit in 2025; pre-existing ties between the countries on water and climate challenges, currently with more potential for mutual exchange of good practices due to rising sea levels and increasing drought; and the Ministry's eagerness to increase investing in the training and capacity development of local level administration.
VNG International and the Ministry of Local Development share a successful long-term partnership through cooperation in multiple past and on-going projects in Egypt, where the visit of Minister Amna is seen as strengthening this collaboration.