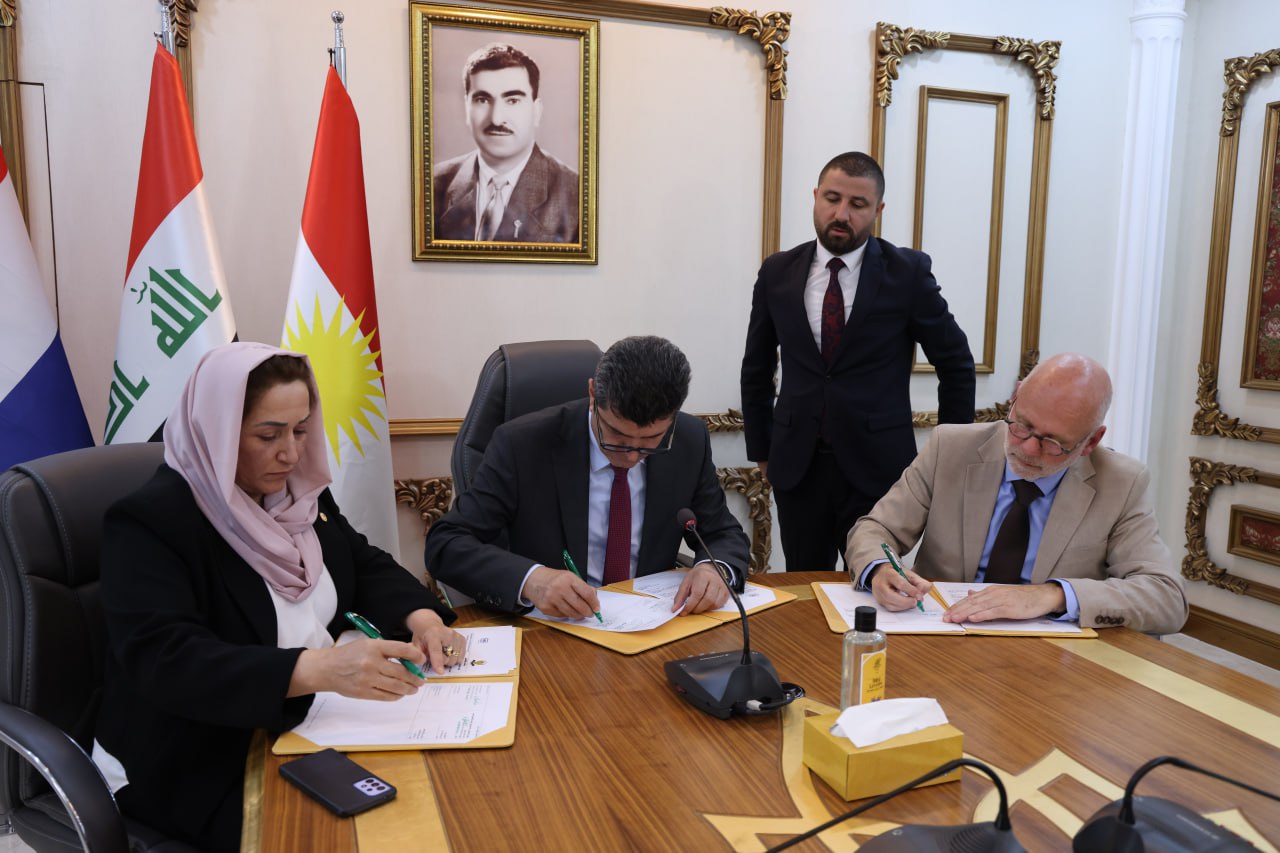 In the week of May 8 – 12,  a delegation from the Municipality of Rheden was in Northern Iraq. Mayor Carol van Eert visited the cities of Erbil and Duhok to further shape his partnership with Duhok Governorate. During this exploratory visit, the delegation visited the Domiz Refugee Camp, participated in a conference, was a guest at the annual performance of the Fine Arts Institute of Duhok, and met with various stakeholders including the board of Duhok University.
As part of the program 'Sustainable Development through Local Governance Iraq', Rheden has entered into a partnership with the Duhok Government. During the visit, the mayor of the municipality of Rheden signed a Memorandum of Understanding with the Governor of Duhok to seal the cooperation. The cooperation will initially focus on the exchange of knowledge in the field of economic development, waste management, water management and strengthening public administration.
During the conference on 9 May, both the mayor and alderman Dorus Klomberg gave a presentation. The mayor discussed the functioning of public administration in the municipality of Rheden, the administrative organization of the Netherlands and the possibilities in the field of regional cooperation and Alderman Dorus Klomberg presented on municipal finances (local taxes, municipal fund and annual financial products).
SDLG
The Strategic Partnership between the Dutch Ministry of Foreign Affairs and VNG International is a 5-year program, focused on 4 thematic priorities: Security & Rule of Law, Migration, Local Revenue Mobilization and Integrated Water Management. SDLG Iraq will focus on migration-related challenges with sub-goals: improved local government decision-making processes, policies and services; improved local government mandate, stronger local communities and improved leadership through a better understanding of roles and mandate and improved capacity and skills.