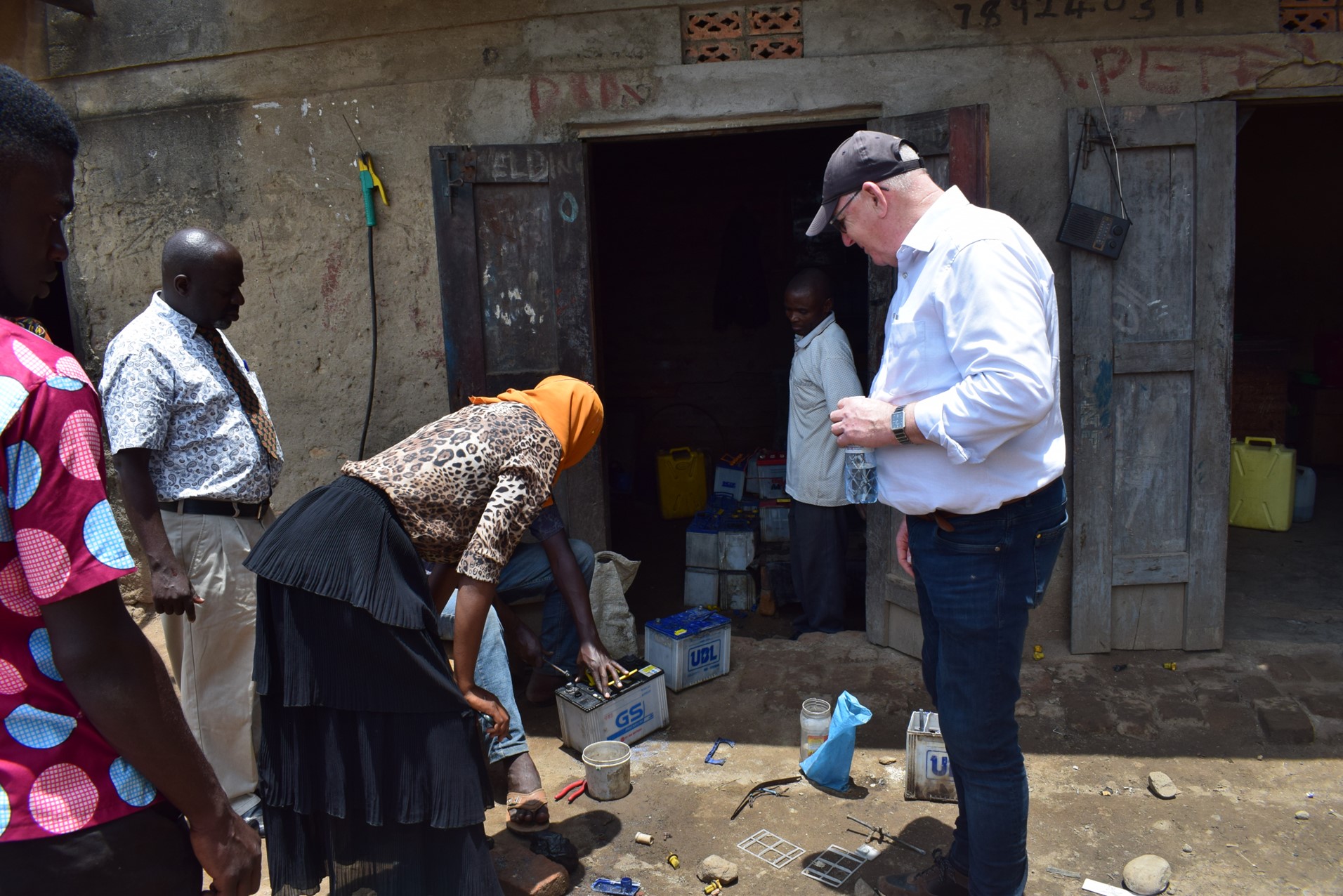 Last month we had a visit in Kasese Uganda from special guests. Bert Jansen and Ruud Oude Griep are part of the SDLG programme on the topic of taxation in Kasese, Bushenyi-Ishaka and Kalangala. Bert Jansen is a former Town Clerk in Gemert-Bakel and has been part of VNG International since 2008. Ruud Oude Griep joined in 2012 and is Project Manager in the field of Urban Planning also in Gemert-Bakel. It was therefore a homecoming visit for both of them.
Kasese still faces challenges in mobilizing Own Source Revenue. Local Government Own Source Revenue (OSR) is regarded as a potentially significant source, yet currently, the contribution of OSR to the annual budgets of Kasese Municipal Council (KMC) is an average of 5%. This reflects a dismal performance of the local revenue generation – thereby presenting a need to improve OSR performance. Moreover, challenges of uptake of the digital platform and enumeration of tax payers by town agents remains a big concern to the leaders of the municipality.
The SDLG programme aims to support local governments to execute their mandate well and promoting uptake of digital applications for improved and accurate OSR data and taxpayer feedback will greatly improve decision making process in the local governments. Additionally, ensuring comprehensive OSR data will certainly improve the ability of the LG to improve OSR collection, which is expected to improve the capacity of the local governments to support local economic development. Including youth employment and social protection services. It is against this background that involving university students (youth) as interns in the OSR mobilization fits in well given the digital skills among the youth and also their access to smart phones and tablets.
Bert Jansen, Ruud Oude Griep and Noa Anzion joined the interns during a visit to the field. Ruud observations where: "During the week of 20 March, we visited Kasese for the SDLG programme. Kasese municipality staff were very enthusiastic about the IRAS system introduced for computerisation of local taxes.The deployment of students for updating the address file is effective and for these young people it is a very learning experience for working in local government.´
Bert responded: Revisiting Uganda and Kasese felt really good. Especially because they have been progessing in the development of OSR management. In Kasese, a new way of working was introduced. The task of observing in a field study and indicating topics for improvement of the data collection process. After completing this observation process, our colleagues are able to continue to improve this process in the future."