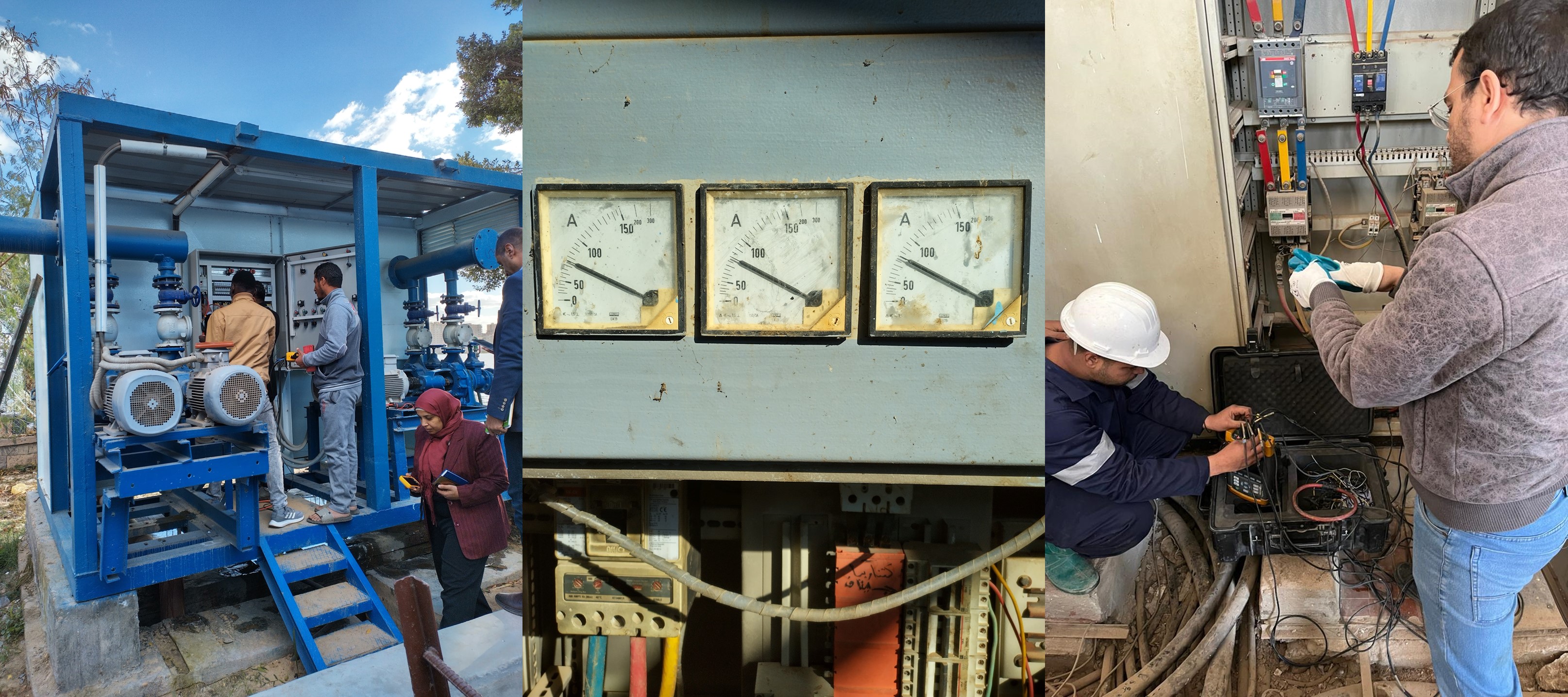 One common challenge among the Affiliated Companies (AC) tasked with management of  Waste and Water Management plants in Upper Egypt is rising energy costs and power management. Optimized energy-use will lead to energy cost savings. The Holding Company for Water and Waste water, which oversees these ACs,  recently issued a call to action to seek measures to minimize their energy usage.  by optimizing day-to-day power management operations through policy and technical improvements. The aim is to reduce operational energy costs for ACs at these plants.
To understand the current state of power management at AC's, VNG International conducted an Energy Audit as part of the "Improving Sustainability of the WASH Sector in Upper Egypt" project. The project team comprised Robert Munthali (International Energy Expert), Samia Derdery (National Energy Expert), and, on occasion, Ele Jan Saaf (International WASH Expert), Frank Nan (ISWS Team Leader), and Ahmed Mehrez and Sarah El Sebaye as team translators.
During a 3-week expedition to assess load consumption and power management measures at various waste and water treatment plants of the AC's n Sohag, Minia, Qina, and Assuit governorates, the team observed challenges and possibilities to optimize the ACs' energy use. Resource challenges are seen to impede the maintenance teams at times, demonstrated by e.g. roughly patched motors, while technical teams maintain the plants operational before receiving replacement equipment. This can subsequently lead to decreased energy efficiency.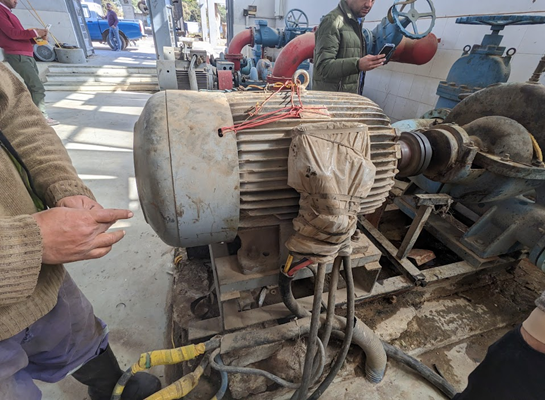 In addition, growing gaps in technical knowledge among technical teams on increasing the life span of already highly depreciated equipment, the correct use of power management analysis tools, and effective maintenance procedures in many Affiliated Companies managing these plants were further seen to highlight problems associated with power management.
However, in instances where solutions to power management optimization were implemented correctly, an energized technical team overcame hurdles  of resources with ingenuity. Proactively finding new ways to reduce their energy expenses with enhanced maintenance processes, clever modifications to pump impellers, and the use of modern power analysis equipment to identify existing or potential problems with critical operational equipment.
In conclusion, waste and water management plants are key facilities for ensuring a functional WASH sector. To address the gaps observed, creating a peer-to-peer knowledge exchange between the Affiliated Companies in the various governorates should be viewed as an opportunity to create effective short-term solutions to amend the situation.
Through the VNG International project, we aim to facilitate collaborative efforts between governorates and help share knowledge on analyzing and understanding the energy consumption patterns in their plants to create opportunities for corrective action. This will ensure a more sustainable energy use as well as future for Upper Egypt and contribute to the wider goal of achieving the Sustainable Development Goals.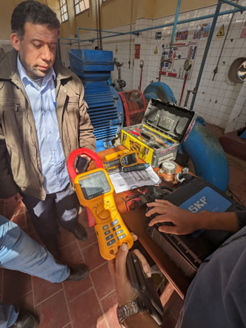 The Sohag technical team explaining how their investment in modern tools for power analysis helps their O&M process.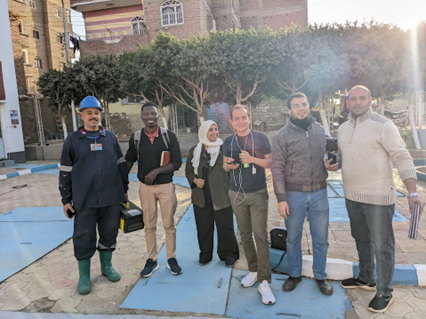 VNG International project team with Sohag technical team members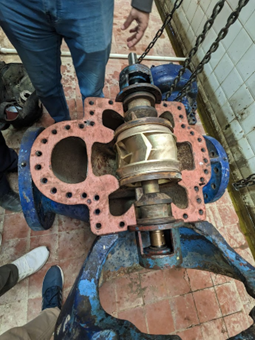 Impeller trimming example on display. A cost-effective technique used to reduce energy consumption and wear of motors.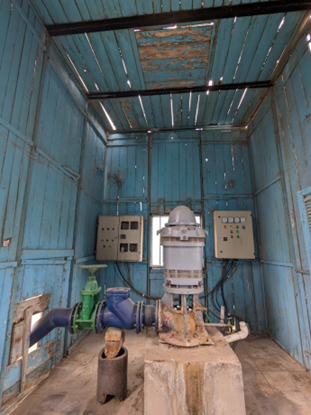 One of the older water treatment plants in Assuit. It was commissioned in the 1980s.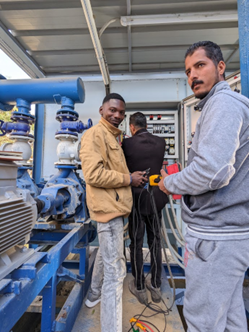 VNG International Energy Expert, Robert Munthali, conducting a power analysis of water treatment plant equipment in Minia Governorate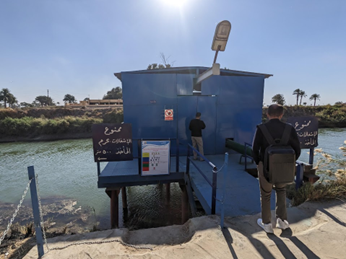 A small compact water treatment plant in Qina governorate