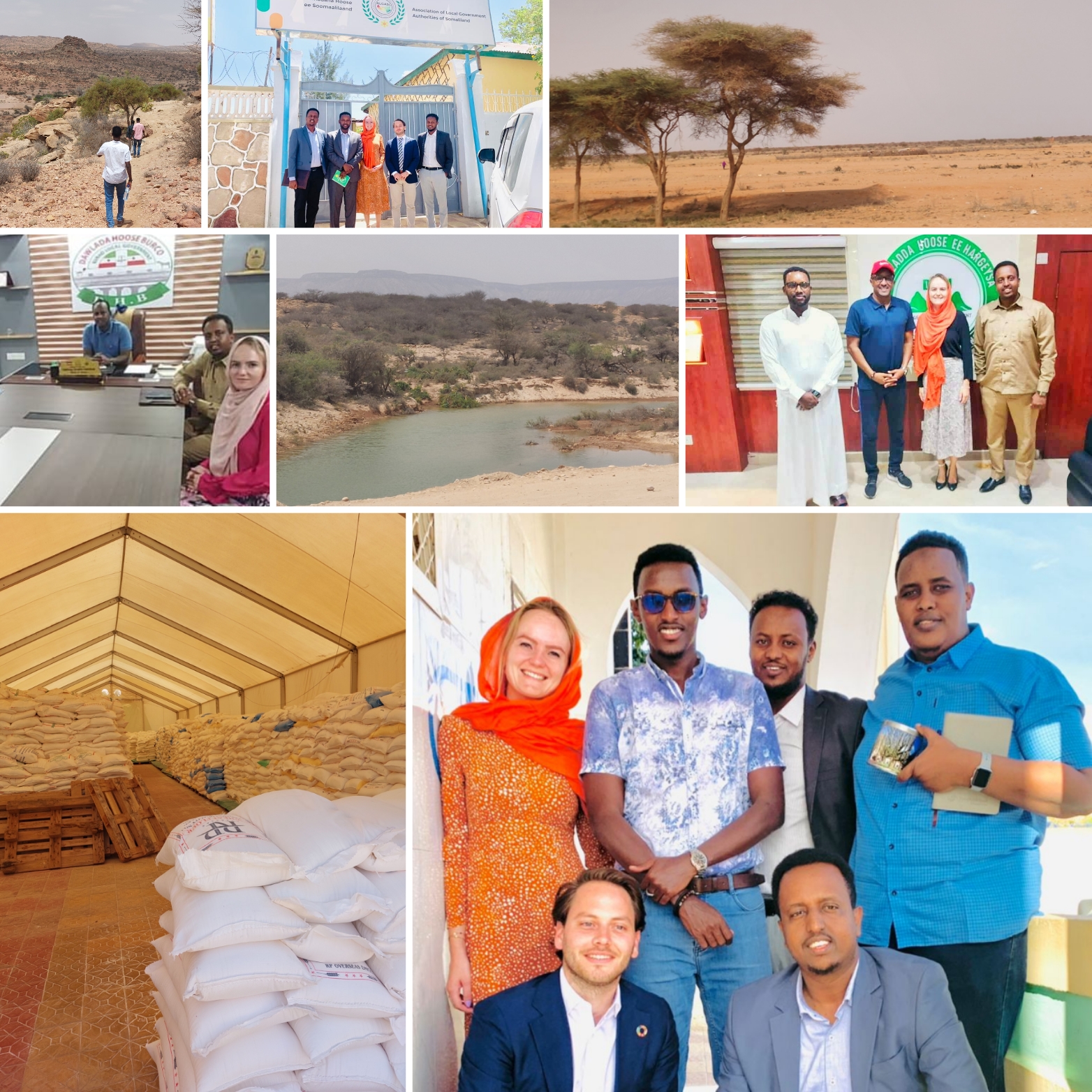 Last week the VNG International team visited Somaliland as part of the DANWADAAG programme that was launched last year in pilot districts Hargeisa and Burco. The consortium programme led by VNG International is implemented together with CARE, Free Press Unlimited, MediaINK and a variety of local partners such as SOLJA. DANWADAAG aims to increase government legitimacy through efficient and effective disaster risk management (DRM) based on access to information, inclusive policies and services. DRM is approached as a channel to improve the social contract between communities and public authorities and puts emphasis on the role of media in achieving this.
It was an intense yet productive week during which we spoke with the (line-)ministries involved, the mayors in Hargeisa and Burco including their DRM Units at their offices, our long-standing partner and sister local government association ALGASL, development partners such as UNDP, GIZ and IDLO about practical cooperation on overarching themes, DRM umbrella organization NADFOR and finally the Civil Service Institute that not only strengthens government institutions through the different faculty education, professional training & institutional capacity development programmes but also hosts the DANWADAAG programme as part of the TOT trajectory facilitated by The Hague Academy for Local Governance.
It is rewarding to see that a year and a half into the programme results are slowly becoming visible and that inspiration is being gained by partners and stakeholders to launch new initiatives in the context of DRM and the mapping of disaster risks: a slaughterhouse in Burco that no longer operates next to the (vegetable and fruit) market and a cleaned-up dam where children in Hargeisa can now play and where the flora and fauna are slowly starting to flourish again.
We look forward to building a 360-system together with our partners where not only response, but also prevention, preparedness and recovery are part of the day-to-day work within the municipality and the national responsible authorities.