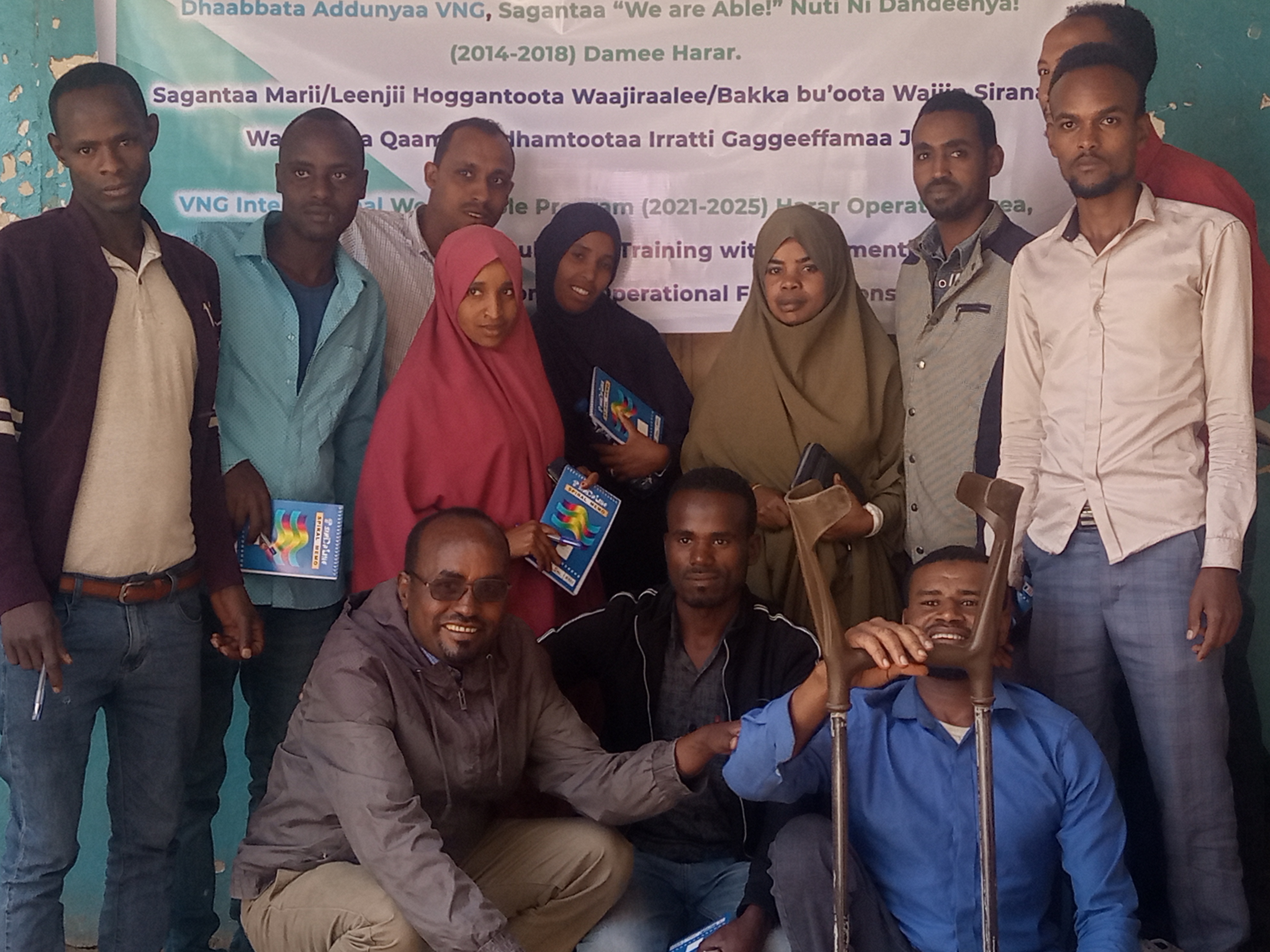 On March 1st, the first introductory meeting of the Disability Mainstreaming Committee in Haromaya, Eastern Ethiopia was held. These Disability Mainstreaming Committees are committees of local government representatives from Labour & Social Affairs, Women & Youth Affairs, Agricultural Office, Job Creation and Food Security Agency, Education offices and representation from the Mayor, that meet on a quarterly basis. The goal of the committee is to ensure that the annual plan & budget of the municipality are inclusive of people living with a disability and to ensure that citizens with a disability are represented and can voice their concerns.
Haromaya is the first of 10 pilot zones in Ethiopia where VNG International is working on improving the influence people with a disability have on decision-making on the local level through the "We Are Able!" Programme. Each of the pilot zones will have their own Disability Mainstreaming Committee and through this platform influence planning and budgeting in their respective municipalities. If successful, the pilot will be lobbied to federal government for further scale-up nationwide.
The We are Able! programme strives at co-creating inclusive governance for access to basic resources that leaves no one behind. We are able! focuses on empowerment, amplifying voices and creating resilience among people (including men, women and youth) with disabilities (also referred to as PWDs) and other excluded groups, particularly those faced with food insecurity in areas of protracted crises. The We are Able! Programme is a 5-year programme implemented by a consortium consisting of ZOA, the African Disability Forum, SeeYou Foundation (Light for the World), the Leprosy Mission Netherlands, VNG International and The Hague Academy for Local Governance. The programme is implemented together with local partners in Burundi, the Democratic Republic of Congo, Ethiopia, South Sudan, Sudan and Uganda.