On July 16, the first blended meeting was conducted with the third Community Scorecard, Citizen Reportcard community, namely Bakhmut (Donetsk region of Ukraine). The representatives of the municipality, service providers and civil society together with the experts – Gerrit Jan Schep and Inna Semenenko – were doing the SWOT-analysis of the three groups of public services, provided in the Bakhmut community. The three public service groups included: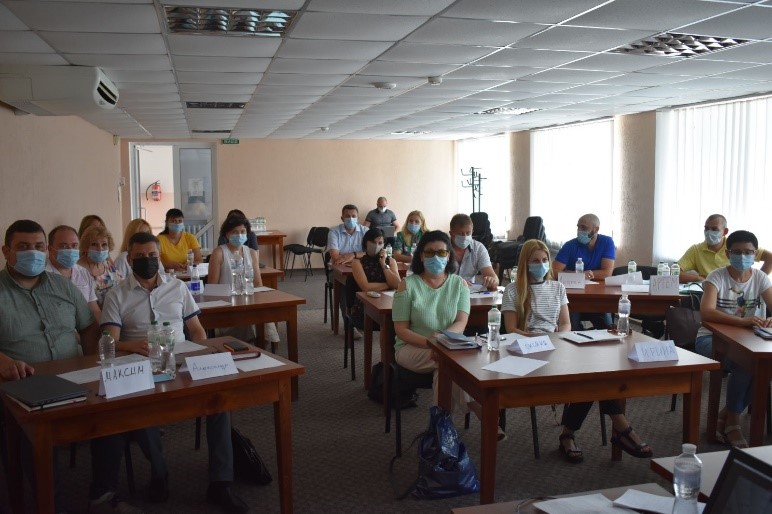 Health Care and Medical services (primary care setting)
Housing and communal services overall (Water and wastewater services, Garbage and recycling services, Heating services, Social housing services)
Municipal services various (Street cleaning, including snow/ice removal, Animal and pest control, Traffic management and control, Car parking).
After analyzing the Citizens Report Card, which was performed in the area a few weeks earlier, these services were selected as the most important and those which require improvement. The SWOT-analysis not only allowed to assess the current position of each service provision, but also became the start of a mutual discussion between the local authorities and the citizens on the challenges and opportunities for the service improvements. Based on the SWOT analysis, the Key Performance Indicators were identified with the participants of the workshop. The identified KPI's are the input for the Community and Self-evaluation Scorecards as well as for the action plans for Improvement of the service groups, because in the future any improvements will be measured along those sets of indicators. The ScoreCard evaluation and the development of the action plans is planned for the 21st of July.