Article written by Rami Assaf, thematic coordinator WASH, MASAR Lebanon
The already poor track-record of the Lebanese government's service delivery in  electricity, potable water, waste collection and road infrastructure has even worsened due to the 2011 Syrian crisis. The influx of refugees has also negatively affected the capacity of the government to implement a national development agenda and initiate a meaningful decentralisation process.  
In this situation municipalities and unions of municipalities  find themselves at the forefront of providing and maintaining minimum basic services to guest and host communities. At the same time international aid is providing support to municipalities in coping with the fast-growing service needs, upgrading existing infrastructure and setting up projects targeting the refugees. While this is timely, the support received has presented the municipalities with new challenges in managing with institutional coordination. 
Not only did this situation stretch the already thin municipal human  resources, it required them to get acquainted and comply with (often ill-coordinated) donor implementation approaches as well as financial and operational procedures. To face these challenges the municipalities have  activated their unions to join forces in order to manage international aid, coordinate with development partners and at the same time better respond to their community needs and municipal challenges. 

With this move to unite together, Lebanese municipalities have yet to deal with another situation. Adding to the service delivery challenges Unions and Municipalities are highly dependent on the Internal Municipal Fund as their primary source of income. This fund is an intergovernmental grant system that transfers money to local governments from taxes collected by the national government. At the end of 2020, only half of the year's 2018 allocations was transferred to the municipalities and nothing has been transferred for 2019 and 2020. Moreover, these transfers were paid in Lebanese pounds at the official rate, while inflation in Lebanon is close to 400% as of April 2021.
Another problem is the size of the Unions of Municipalities. While some are big Unions with more than thirty member municipalities, others were created on a pure political basis and constitute a cluster of five or less municipalities making it harder to provide proper services due to the small-size and lack of resources. Moreover, some municipalities are not part of a union and depend on themselves only. The  same is true for municipalities, of which the majority is too small to have the capacity and finances to provide adequate (basic) services.   
 
Localise Service Delivery: Small Scale is Manageable
Lebanon's state of municipal basic service delivery is dismal and citizens are in dire need of improved services. At the same time, large-scale infrastructure projects to reach a more significant number of citizens are simply not sustainable considering the current political, economic and governmental crises. In this challenging context MASAR 's smaller-scale project approach, supporting service delivery management at Union level, has gained increased traction and recognition among Unions/Municipalities.
          
The MASAR's project approach includes: 
 
Learning by doing: Downsizing the infrastructure allows to shift politicians' interest from 'quick' development money to the less tangible but equally important local government staff capacity development. MASARs 'pilot projects' are to facilitate job learning and coaching, while promoting the set-up of local government systems & structures improving service delivery operation and maintenance. MASAR supports the set-up of a Geographic Information System. GIS will allow the Unions/Municipalities to better plan, operate and maintain (basic) infrastructure.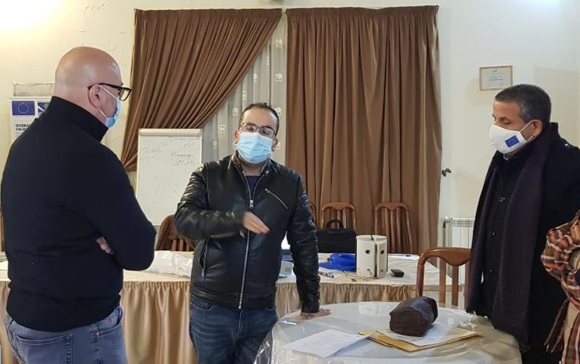 Sustainability: With the current economic crisis it is easier for local governments to sustain low-cost, small-scale projects with low operation and maintenance cost. MASAR's solid waste management projects in the Unions of Ouassat wa Sahel el Qaytaa, Deir el Ahmar and the municipality of Arsal focus on waste separation at household level. GIS mapping helps the local governments to improve their routing and waste collection saving fuel and landfilling costs while providing a better living environment to their inhabitants. These small-scale/low-cost projects do not require any substantial investment from local governments and are low on operation and maintenance improving their prospects for sustainability.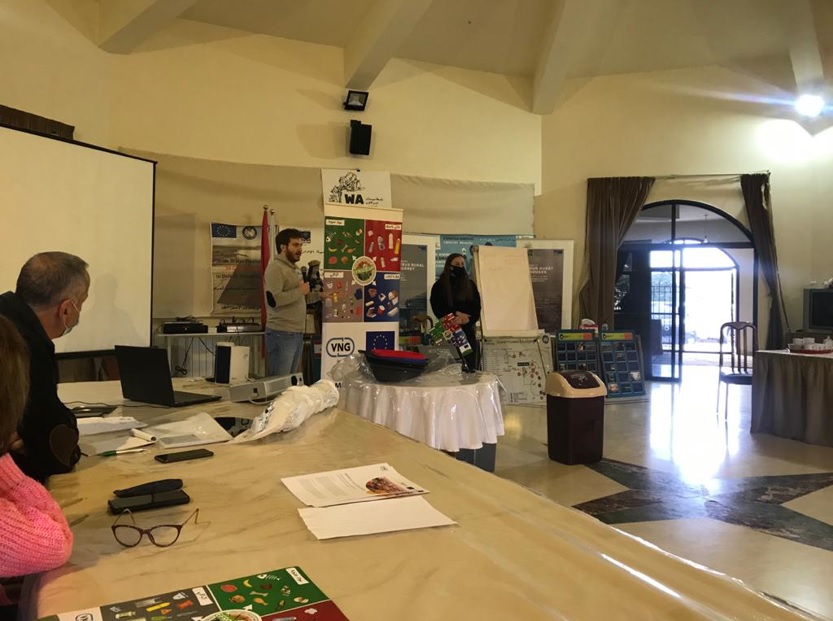 Avoiding red-tape: Lebanon's government system can be highly bureaucratic with  municipal infrastructure requiring approval from different public authorities. For example, if irrigation canals are fed by rainwater, decisions stay within the municipality. However, if these canals are fed by a spring, then the decision goes to the regional water establishment. For large/main canals, the mandate is with the ministry of water, the water establishment and the municipalities. Working on a small-scale project allows the municipalities to deal with only one supervising authority.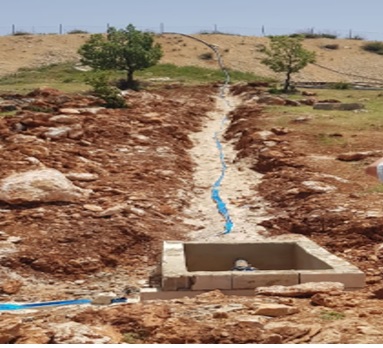 1. A Union of Municipalities (UoM) constitutes a cluster of cities/villages under one umbrella and which enjoys a legal status with financial and administrative autonomy. UoMs exercise their powers in accordance with the Law on Municipalities (Article 114).
2. MASAR: Maintaining Strength and Resilience for Local Governments in Iraq and Lebanon