In the city of Pereira, Colombia, people working in the waste management and inclusive recycling sector came together in a workshop for the formulation of the 2021 Action Plan of the Governance of Inclusive Green Growth in Cities (DEALS) programme.
"The objective of the workshop was to generate shared ideas with people who are in different ways involved in waste management and to agree on the cooperation efforts in 2021, contributing to the overall objective of improving the working and living conditions of waste pickers in the city. It maybe early in the year to start such a planning process, but the general feeling was positive, since there was representation of the municipality of Pereira, both the Rural Development and Environmental Management Department and the Planning Department, waste recycling organisations, the Pereira Waste Management Company and member of the social control group," highlighted Felipe Vásquez, DEALS programme expert in Pereira.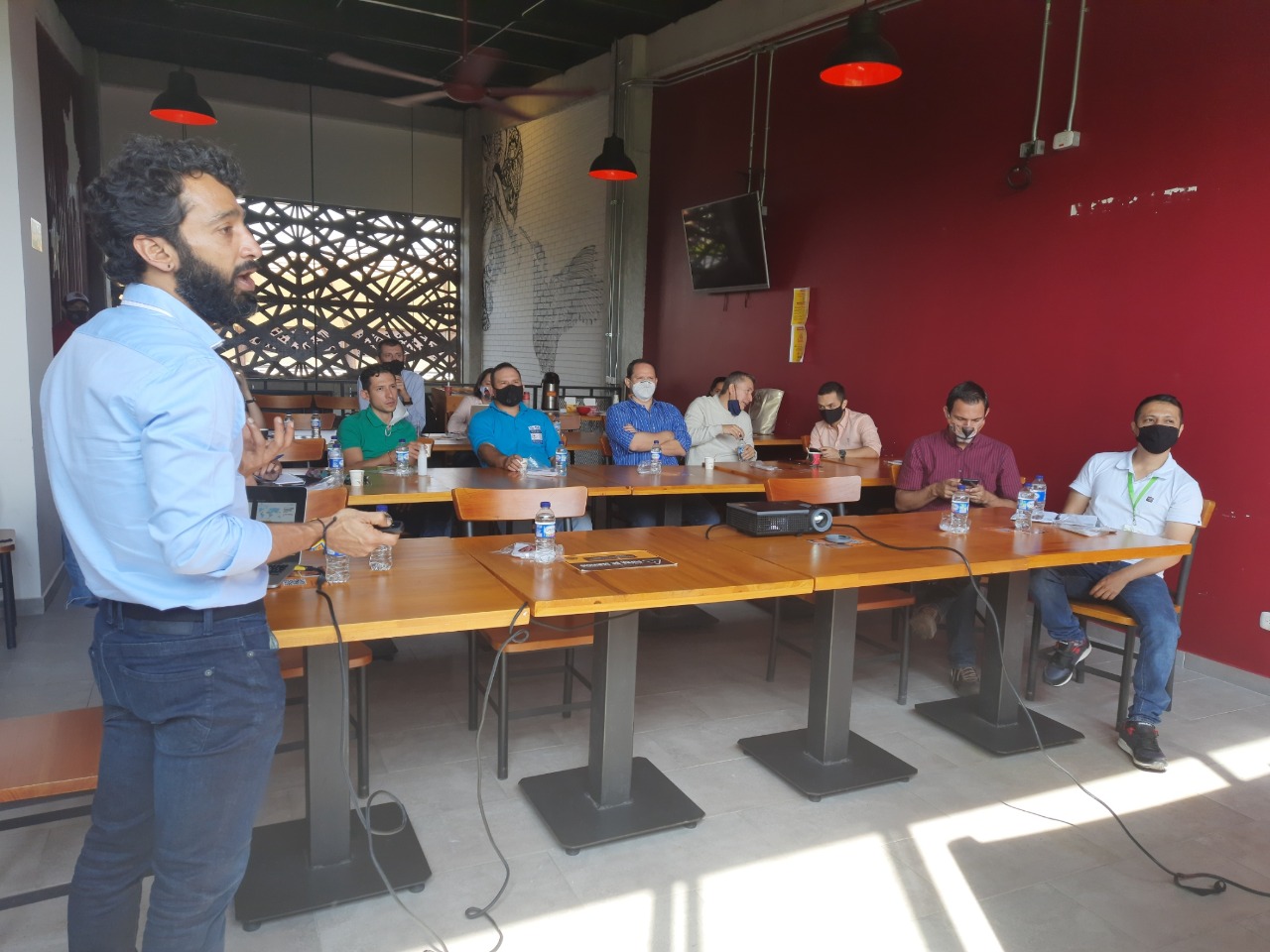 Others expressed that not only the workshop, but the cooperation between actors shows the trust achieved through the joined implementation of activities of the programme. "What we see is that the actors understand much better how the programme works and the value of cooperation for the municipality."
In this sense, Sandra Granada, secretary of Rural Development of the Municipality of Pereira, said that "we see these strategic alliances with VNG of great importance, taking into account that it has been supporting us and this action plan is a new strategy to articulate with our Comprehensive Solid Waste Management Plan, and that they continue to accompany us in the process of strengthening recyclers' organizations and thus be able to improve the municipality's indicators in terms of separation at the household level ".
For his part, Mario León Ossa, manager of the Pereira Waste Management Company, stressed that VNG has been a very important ally in meeting the entity's objectives: "For us, VNG has been an ally for all the objectives we have set for ourselves, we have always been in continuous relationship with them, they have supported us in our campaigns and we link them in all our actions and for the recycling competition that we are carrying out in the city for which we have been advised by them ".
To conclude, the Manager invited the communities to join in the recycling competition. "In Pereira we have a very low recycling rate and what we want is to increase it, for that we will carry out a competition for neighbourhoods and residential areas. The waste recyclers are in charge of collecting the material and uploading it to the Unique Information System (SUI), and the idea is that in addition to improving the income of recyclers, this material is returned in a circular economy process to be more environmentally friendly ", Ossa pointed out.