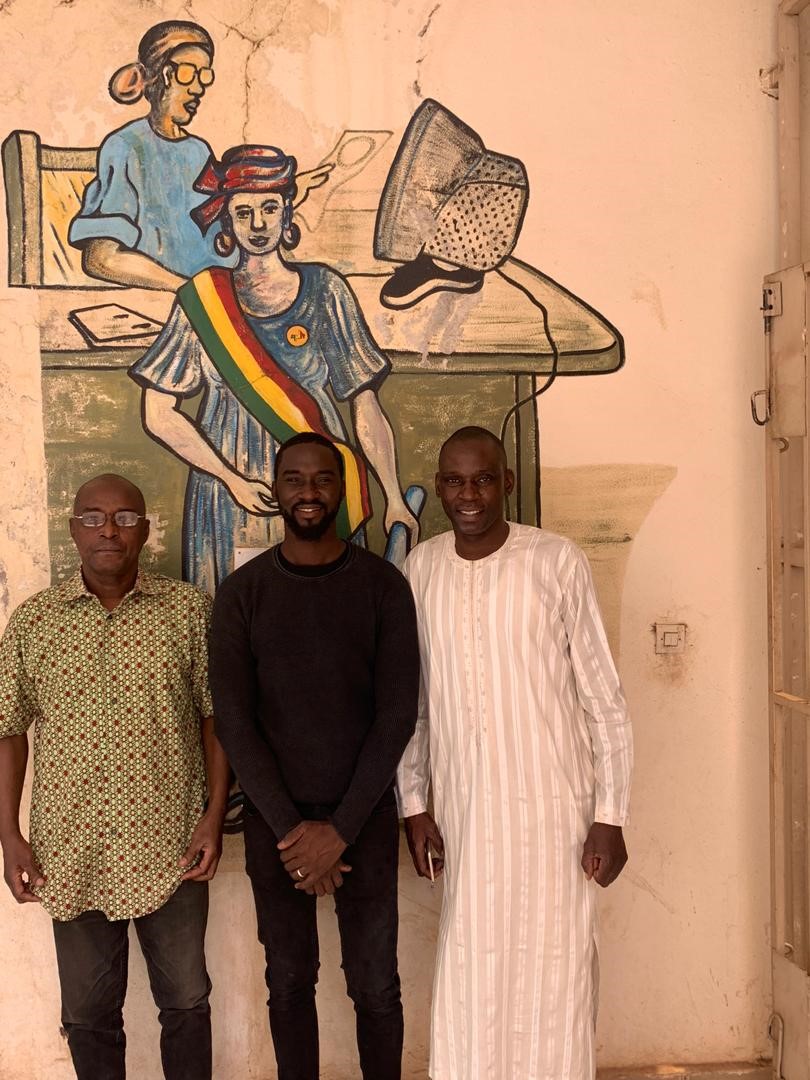 In March 2020, the IDEAL Mali team from VNG International travelled to Bamako. The goal of the visit was to (re)launch initiatives, catching up with partners such as the AMM (Mali's Local Government Association), and work on the planning for 2020.
Moreover, the mission succeeded to recruit a new team member: Nouhoum Salif Mounkoro. He will focus on capitalising on IDEALs work so far, collecting data and stories from the field to improve and reflect on the IDEAL programme, and thereby strengthen VNG international's presence in Mali – also with the aim to establishing new relationships and partnerships.
On his way of working, Salif explains; "I work by giving the best example and try to inspire others to receive the best possible results." Salif has studied International Public Law and Public Administration in Norway and Russia and has over 10 years of experience in consultancy on subjects such as Safety and Security/Disaster management. His most relevant experience was that of Quality Assurance Manager, where he was responsible for project evaluations, drafting of reports and internal project management.
Welcome to the team, Salif!