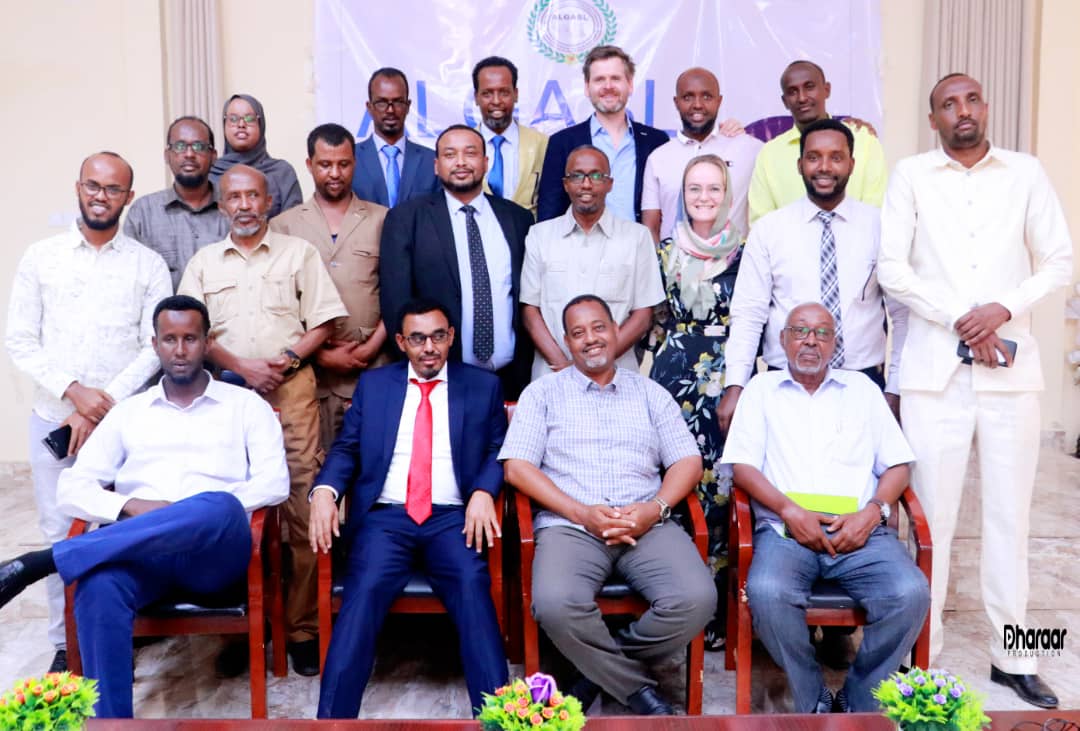 "Leadership is the capacity to translate vision into reality. It is about action and example."
The Association of Local Government Authorities of Somaliland (ALGASL) is the organization that connects all 23 districts in Somaliland. The association aims to strengthen the local government, so that districts can optimally serve their communities. The Board of Directors (BOD) governs the association and determines its strategy. One of the main tasks of the BOD is to lobby and advocate for the interests of its members towards the central government and parliament.
Therefore, the Board of Directors participated in a training on Leadership for Lobby and Advocacy from 7 to 9 March in Burao. The Executive Director, Lobby & Advocacy Officer and Ministry of Interior also took part in the sessions. During these three days the mayors learnt how to lobby and advocate and how to collaborate and closely work together with the secretariat. They understood the importance of speaking with one voice as they had to work in groups to formulate joint challenges and actions.
Following the training, the mayors convened a BOD meeting. A lobby and advocacy committee was set up to realise the allocation of funds for the local governments and ALGASL. In addition, the BOD agreed to meet every quarter to discuss the status quo of their efforts. The Board of Directors proved leadership as some of the actions were immediately implemented: the mayors have already met the Ministry of Finance on 11 and 12 March 2020 in order to ensure the release of the fiscal transfers.
During the second quarter, ALGASL will develop a Lobby and Advocacy Strategy for the association with the support of VNG International.