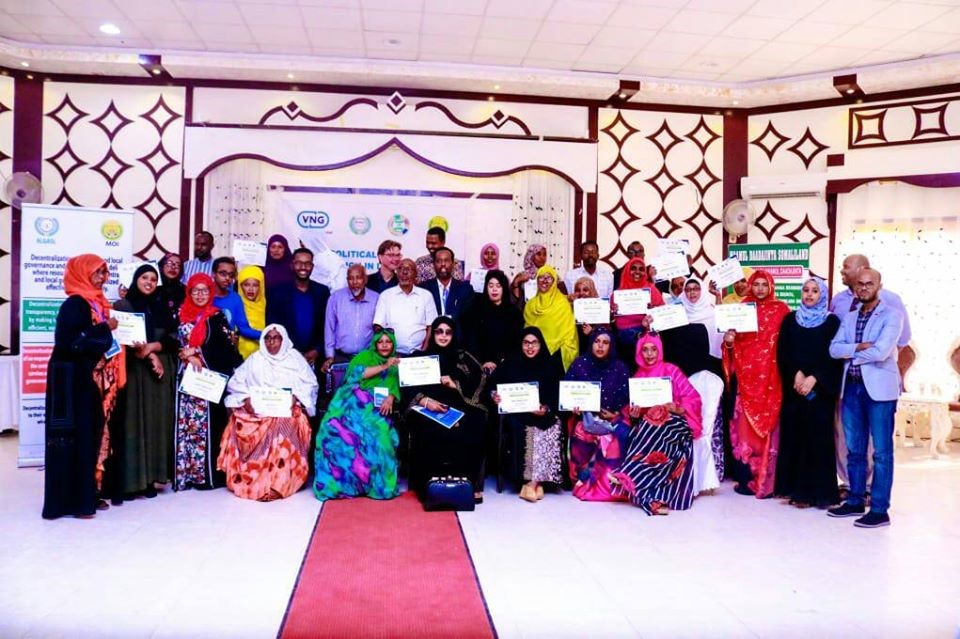 The Association of Local Government Authorities of Somaliland (ALGASL) organized a 3-day training on Women Political Participation for the promotion of Local Economic Development, from 4 to 6 November in Hargeisa, Somaliland. Female candidates from 17 districts participated in the training which was delivered by one of VNG International's associate experts.
During the training participants shared their personal lessons and experiences from the previous local elections. It became clear that especially the preparations for running a campaign and communication with clan leaders and voters deserved more attention. The training paid specific attention to the important role women in leadership positions can fulfil for the promotion of local economic development. The poor economic situation in Somaliland is one of the key factors for instability. After the end of the training, the women candidates declared that they felt empowered to prepare for the elections and communicate their message.
The training was conducted in collaboration with Nagaad gender Network and the Ministry of Interior. The trajectory for female and youth political participation is part of the IDEAL programme (2017-2021) financed by the Netherlands Ministry of Foreign Affairs. 
Women political participation and local economic development training from 4-6 November, 2019 Hargeisa, Somaliland