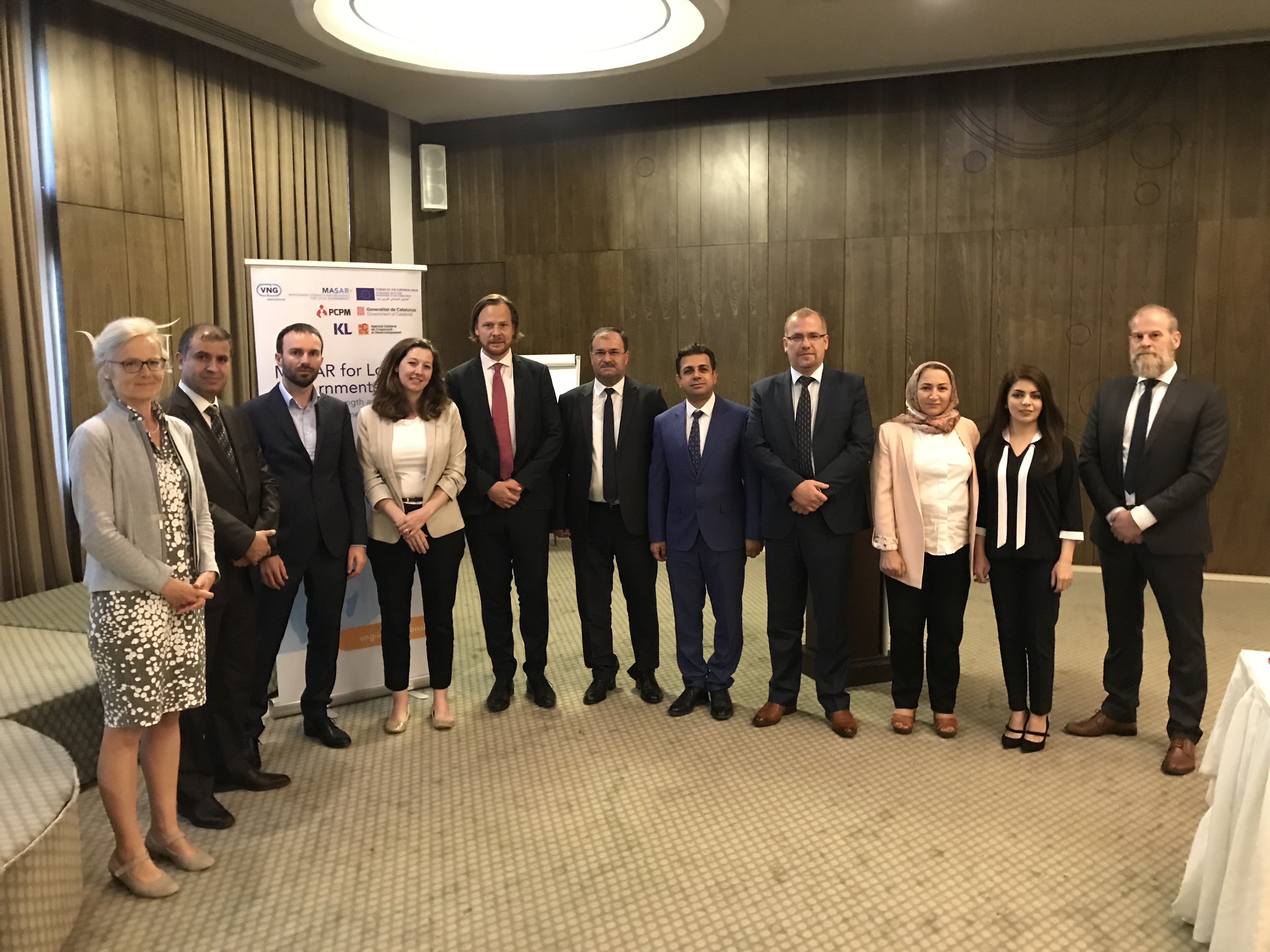 On the 11th of July we held the first Steering Committee for our activities supporting Kurdistan government in facing migration consequences due to the crisis in Syria and IS initiated actions in Iraq.
Specifically now the big wave of support for the region is over, technical municipal support is very welcome. Members as pictured work for ministerial departments and cities in the Kurdistan region; also pictured are the representatives of the EU, and the persons who are going to do the actual project:
VNG International works together with the Polish Centre for International Aid in Kurdistan and soon also in Federal Iraq on improving basic services, better urban planning and on helping to improve economic conditions. This work is part of a bigger project supported by the European Union and its Trust Fund MADAD. The bigger project = the 3-year MASAR project – Maintaining Strength and Resilience for Local Governments in Iraq and Lebanon.