During my very first night in Kosovo, I got the best introduction I could get. In the stadium across my hotel,  the European Championship qualification game Kosovo – Bulgaria is about to begin, starting with the chanting of Kosovar anthems hearable throughout the city.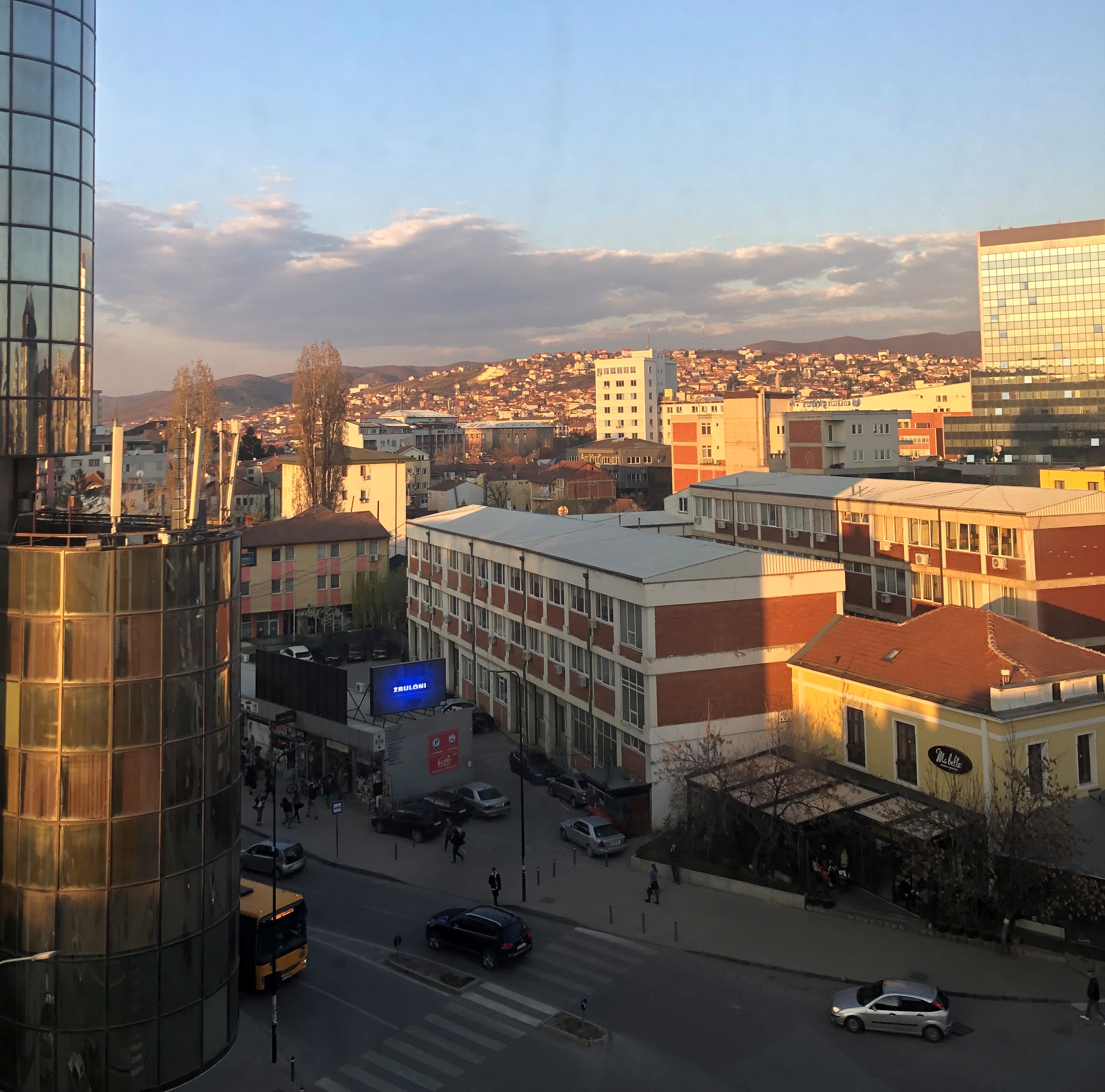 Why I think this is such a good introduction? I find it very interesting that Kosovo is a young state. A lot of things are new. Not only civil registry, what our project is working on, but also things like a national soccer team. 
Needless to say that Kosovo, being a young state, still has a lot to arrange in the field of public services for citizens. One of these things is civil registry and documentation, which might sound kind of boring, but in Kosovo actually is not! In Kosovo, most of the civil registry books disappeared or were destroyed during the wartime. So things like birth certificates, vehicle registration, addresses and dwelling are still a challenge to get organised. VNG International is supporting the Civil Registry Agency (CRA) in Pristina in this. This happens though an EC Twinning project, meaning that it has a government-to-government character. We make use of our experts from Dutch municipalities and organisations like the Dutch organisation for vehicle registration (RDW). 
Not only the state is young, the population of Kosovo is the youngest in Europe as well. Pristina is the youngest capital city in Europa, with an average age of 28**. Unemployment in Kosovo is high, especially under young people, so another challenge the country is facing, is that a lot of people would like to leave to Europe. Still, I met inspiring young people in Pristina that want to play a role in shaping their country. They are proud of the developments the country is going through. Be it political, cultural or in sports. The game against Bulgaria ended in a draw (1-1), just like a previous game against Denmark did. Very impressive for a national team that is only a couple of years old, ranking #130 on the FIFA list (while Denmark is ranked 10th). The morning after you could feel the feeling of pride in the city. A lovely atmosphere.  
**https://www.politico.eu/interactive/in-pictures-kosovo-10th-anniversary-future-being-shaped-by-its-youth/