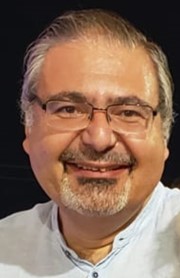 Ziad Moussa is a multi-disciplinary development professional with an intellectual and professional passion for Local Urban Governance and Utilization-Focused Evaluation. He consulted extensively over the past 25 years across the Arab world and the Global South, in well over 40 countries and with almost every major donor on the circuit, including a long-standing history of collaboration with VNGI since 2011. He is currently the representative of VNGI in Jordan and Lebanon, advising on business development and acquisitions.
Ziad privileges working in fragile contexts, particularly in conflict/post-conflict settings, where building local-level resilience is the cornerstone for any future recovery and/or development effort. His last two projects as Team Leader with VNGI (International Municipal Assistance to Local Governments in Northern Jordan and the Zaatari Refugee Camp , and the Local Government Resilience Programme – LOGOReP) are both geared in this direction.
Ziad is also an accomplished evaluator, and was elected as President of the International Organization of Cooperation in Evaluation (IOCE) between 2015 and 2017 and Co-Chair of EvalPartners between 2016 and 2018. He currently serves on the Executive Board of the International Evaluation Academy.