In the first three months of 2019, VNG International and the technical group on waste management from the municipality of Pereira, Colombia, visited each waste recycling organisation in the city twice within the context of the Governance of Inclusive Green Growth in Cities (DEALS) programme.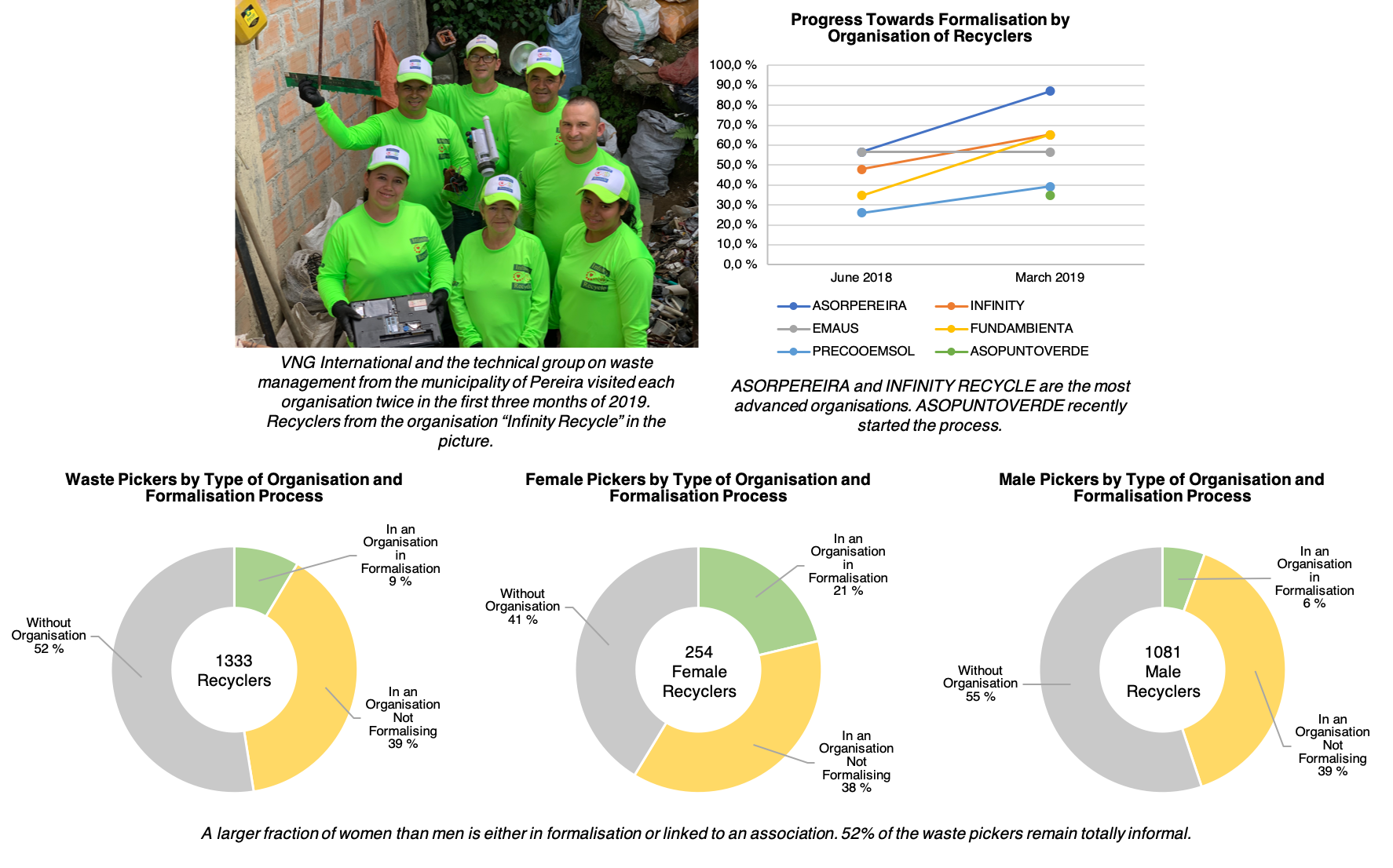 2019 begun with the updating of the situation of informal waste pickers and the conditions of the warehouses that belong to the organisations of recyclers. This information will allow the municipality to make informed decisions regarding actions and strategies for strengthening this community.
Today, Pereira has 1333 waste pickers (female: 19%; male: 81%). Only 9% of them are associated to an organisation of recyclers formalising according to Decree 596, and thus they are on their way to become recognised public service companies.
Compliance with Decree 596 varies across organisations, yet a general positive trend can be observed in all of them. The formalisation index increased from 44% in June 2018 to 58% in March 2019.