Dec 21, 2021 - Algeria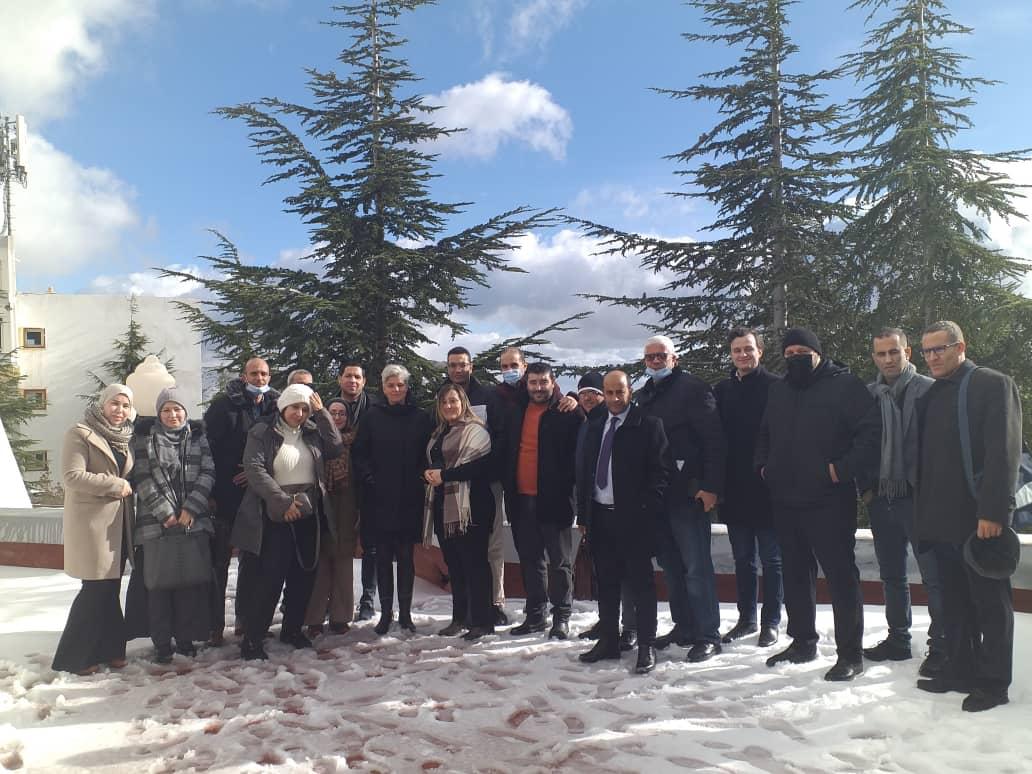 How do you ensure that you as a municipality manage your heritage optimally, in order to achieve municipal goals? That was the central question of VNG International's four-day training on municipal property/heritage management from December 5-9 to staff and administrators of Algerian municipalities and the central government. The training took place in the snowy town of Tikjda, and was attended by the Ambassador of the Netherlands in Algeria, Ambassador Janna van der Velde. She handed out certificates to the 15 participants. The training is part of the Shiraka program in Algeria, with which VNG International supports Algeria in its decentralization process and integrated spatial development until March 2022. It is carried out in collaboration with the Algerian Ministry of the Interior (MICLAT) and financed by the Royal Dutch Embassy in Algeria.
For more information, see https://www.vng-international.nl/algeria-shiraka-initiative-pour-des-municipalites-efficaces-inclusives-et-prosperes.