Jun 26, 2019 - Palestine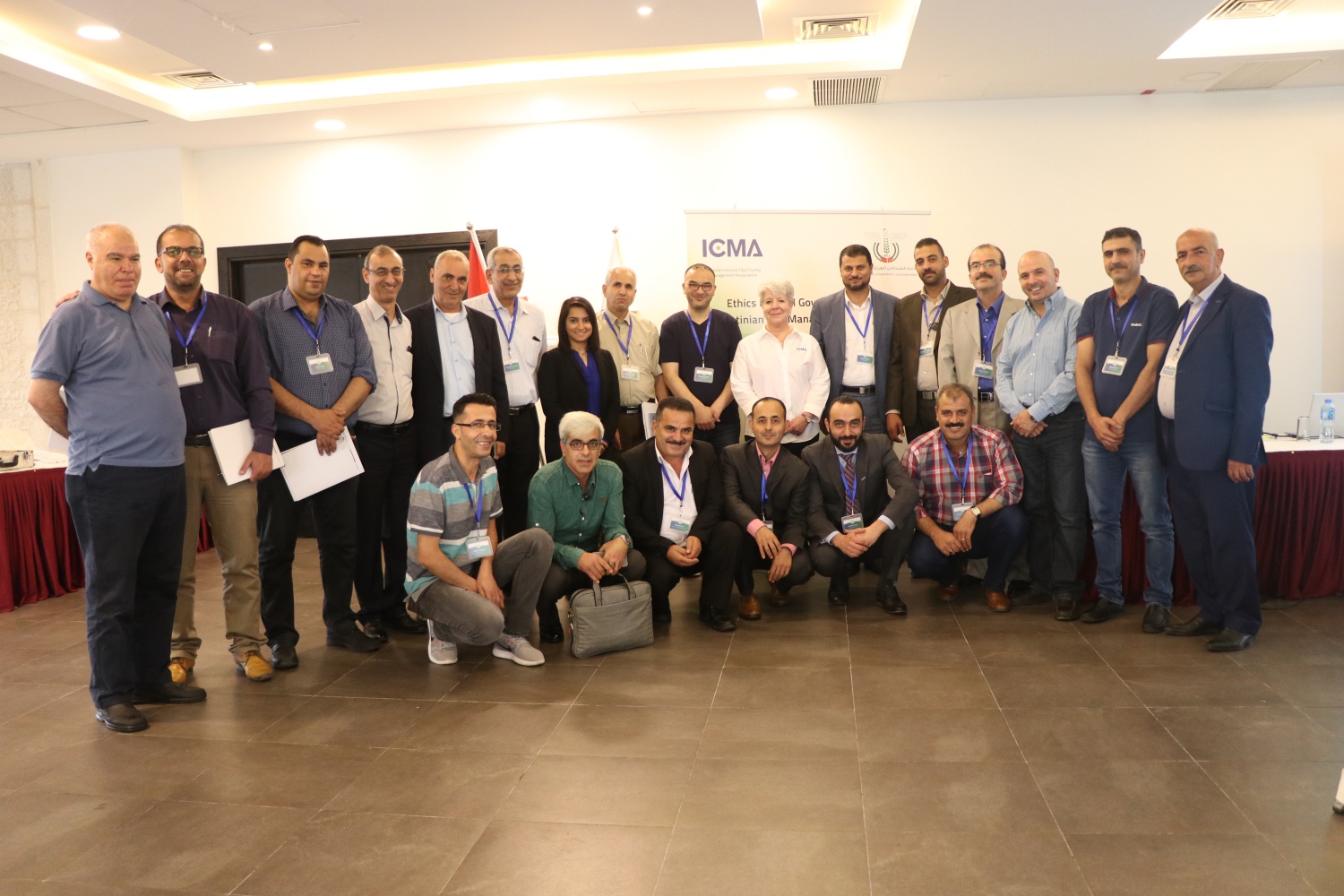 The Association of Palestinian Local Authorities (APLA) in cooperation with the International City/County Management Association (ICMA), conducted a two days training on "Ethics in Local Government" led by the head of members and code of ethics department at ICMA Ms. Martha Perego. The training was held on 12 and 13 June 2019 and targeted 27 members of the Palestinian City Managers Network (PCMN) in the presence of Ms. Harlen Kovella, Business Development Manager at ICMA, and Mr. Saleh Khalailah representing VNG International. The training is part of the working plan between APLA and ICMA. It is the first such training that ICMA conducts outside of the USA. It was made possible with the support of the "Area C Resilience Development Initiative or "ARD" ", funded by the EU and implemented by VNG international and APLA.
The training was inaugurated by APLA's CEO Mr. Abdallah Anati, addressing the attendees on the importance of such trainings to prepare members of the PCMN to become members at the ICMA, adding: "the ICMA membership will open new opportunities for the PCMN members in all areas of developing the competencies and abilities of local authorities, as well as better chances for exchanging knowledge and expertise".
Anati highlighted that this training aims to form a base of potential candidates to join the ICMA, and that APLA is considering to translate key publications by ICMA Library that is considered to be one of the largest international libraries specialized in local governance.
Ms. Perego presented the ICMA Code of Ethics and explained the relationship between Code of Ethics and the leadership in providing effective and sufficient services for the citizens. She also worked with the Participants on building the framework of the Code of Ethics for the PCMN.
Meanwhile, participants discussed several topics with Perego, on ethical issues that are mutual among local authorities and strategies needed to build institutions on ethical bases.