It was the first time this year a group of 52 persons, representing 25 local governments of Bulacan and CAMANAVA to meet (virtually) and discuss joint solutions for their problems. The meeting was organized by VNG International and the League of Cities of the Philippines (LCP) under the DEALS programme on the 26th of May 2021. 
Central to the consultation was the improvement of interlocal strategies to address flooding and solid waste management (SWM) in Northern Manila Bay, which supports the Manila Bay Sustainable Development Master Plan (MBSDMP). Additionally, it provided a platform to discuss the proposal for the creation of the new coastline 'Coastal Line of Defence.'
Seeing that Bulacan and CAMANAVA face the same challenges and opportunities with regards to solid waste and flood mitigation; the consultation explored their root causes the mitigating strategies, and in which way neighbouring districts and units can work together, which is currently often lacking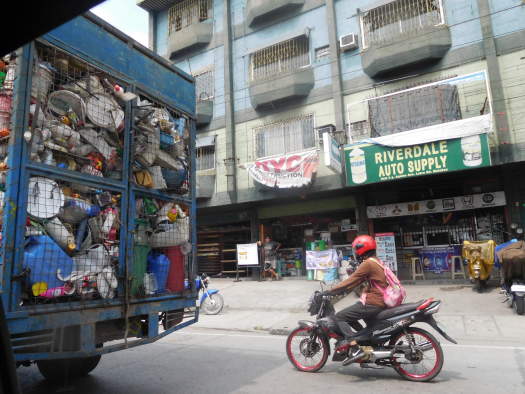 The consultation featured presentations from Dutch coastal expert and PHD Research at TU Delft, Janneke van Bergen. She highlighted nature-based strategies for protecting the Dutch coastline. Dr. Cruz, representing the MBSDMP,  reflected on options to reduce the risks of flood exposure and disasters in coastal communities. Finally, Vice-Mayor Cruz Jr. talked about the alliance of coastal towns in the provinces of Bulacan and Pampanga which 'develop solutions to the endemic flooding' in the affected areas. 
Solid waste remains the most pressing issue in both Bulacan and CAMANAVA when it comes to supporting the Manila Bay rehabilitation. The participating LGUs also considered solid waste facilities (transfer stations, landfills, treatment centres, waste-to-energy facilities, etc.) as their priority interventions to improve solid waste collection. During the synthesis, LCP expert and Professor at the and University of the Philippines, Professor Atienza, noted that local governments must "focus on their assets" in order to "identify the local conditions and resources"  that are relevant to the design of coastal flood protection measures. Similar to how the Dutch government looks into nature-based solutions. Lastly, Atienza highlighted that "segregation can be one of the most effective ways" to address inadequate solid waste management in Bulacan and CAMANAVA.
Author: Anne van Dam and Fidel Pamintuan