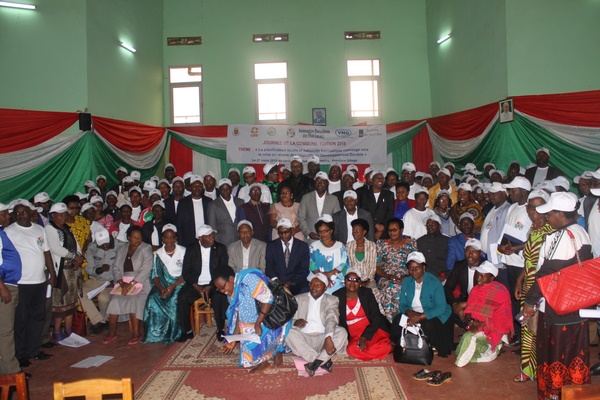 IDEAL in Burundi works on involving citizens, including in particular marginalised groups, in local decision-making in order to ensure their needs and opinions are reflected. This will in first instance improve local governance and the quality of basic services, and in the long-term increase security, reduce poverty, and lead to sustainable social and economic development.
VNG International works closely with ABELO, the Association for Burundian Local Governments and RFEL, the Network for Locally Elected Female Leaders. Together we make more open discussions possible on sensitive subjects, like security. In doing so, we are assuring that the needs of all Burundians are taken into account.
IDEAL is a 5-year programme implemented by VNG International in seven countries facing fragility or conflict: Burundi, Mali, the Palestinian Territories, Rwanda, Somaliland, South Sudan and Uganda. IDEAL is funded by the Dutch Ministry of Foreign Affairs.
Watch this video.