"We, the General Assembly of the Association of Local Government Authorities of Puntland State of Somalia (ALGAPL) have approved the revised and amended constitution on 13 November 2019 in Garowe."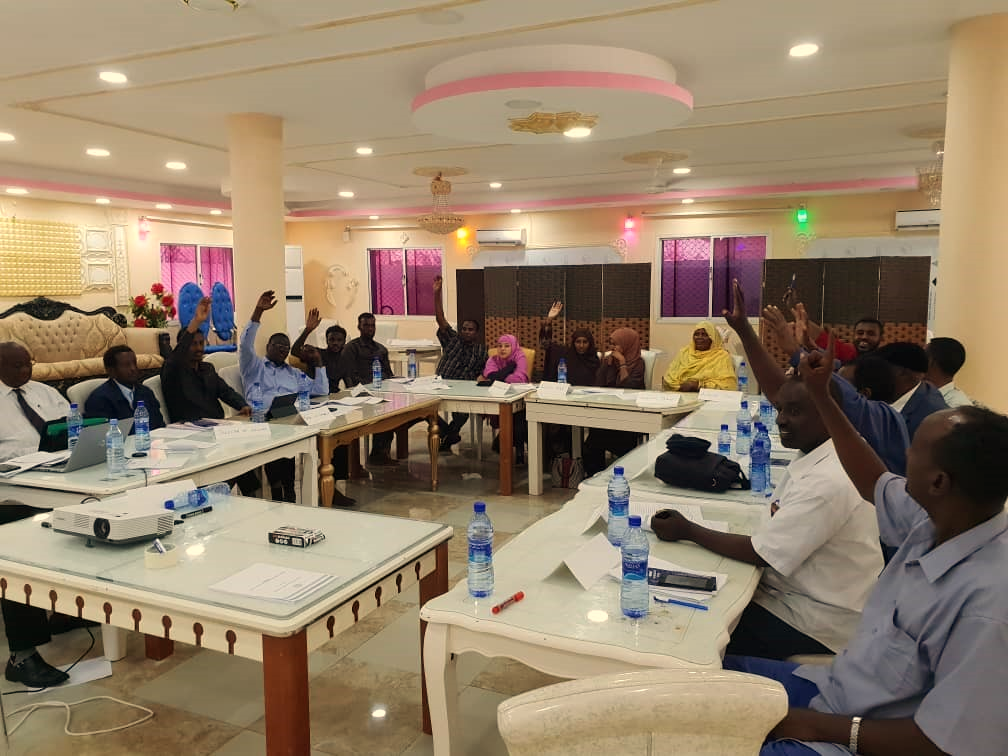 Following a 3-day consultation workshop with the (deputy) mayors and other representatives from Garowe, Bosaso, Qardho, Banderbeyla, Jariiban, Dangoroyo, Badhan, Eyl and Galdogob, the revised constitution was validated last Wednesday.
The current constitution has broadened the criteria for membership of ALGAPL to districts of categories A, B and C, whereas initially, only A and B districts could become a member. Achieving more inclusivity and creating democratic elections in the General Assembly were among the main goals of the constitutional review process. The Board of Directors will now comprise 8 members that are competitively elected as well as 5 permanent members including female representatives. Moreover, districts discussed the formula for the calculation of the membership fees which is crucial for the functioning and sustainability of the LGA. The mayors decided that the formula should respect the principle of solidarity and the capacity to pay per district category. Voting rights are only assigned to those districts that have paid their annual contribution. Finally, the mayors decided to install standing and ad hoc committees as well as an Employer-Employee Management Board.
The participants welcomed the participatory process and ALGAPL plans to hold the General Assembly before the end of 2019.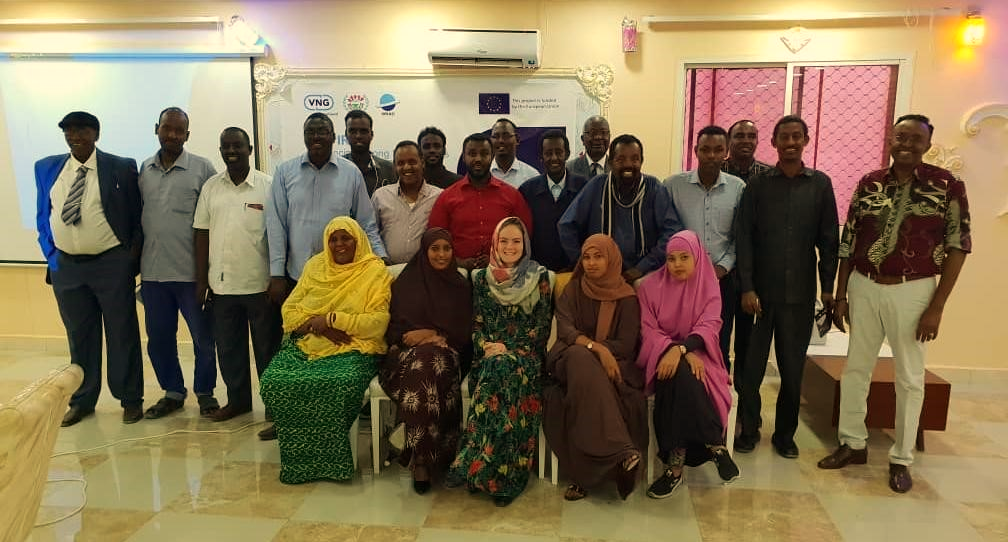 The constitutional review process was part of the EU-funded Advancing Strong Partnerships for Inclusive and Resilient Economic Development (ASPIRE) project. Under ASPIRE we work with and through ALGAPL to represent the interests of all Puntland districts in promoting local economic development.