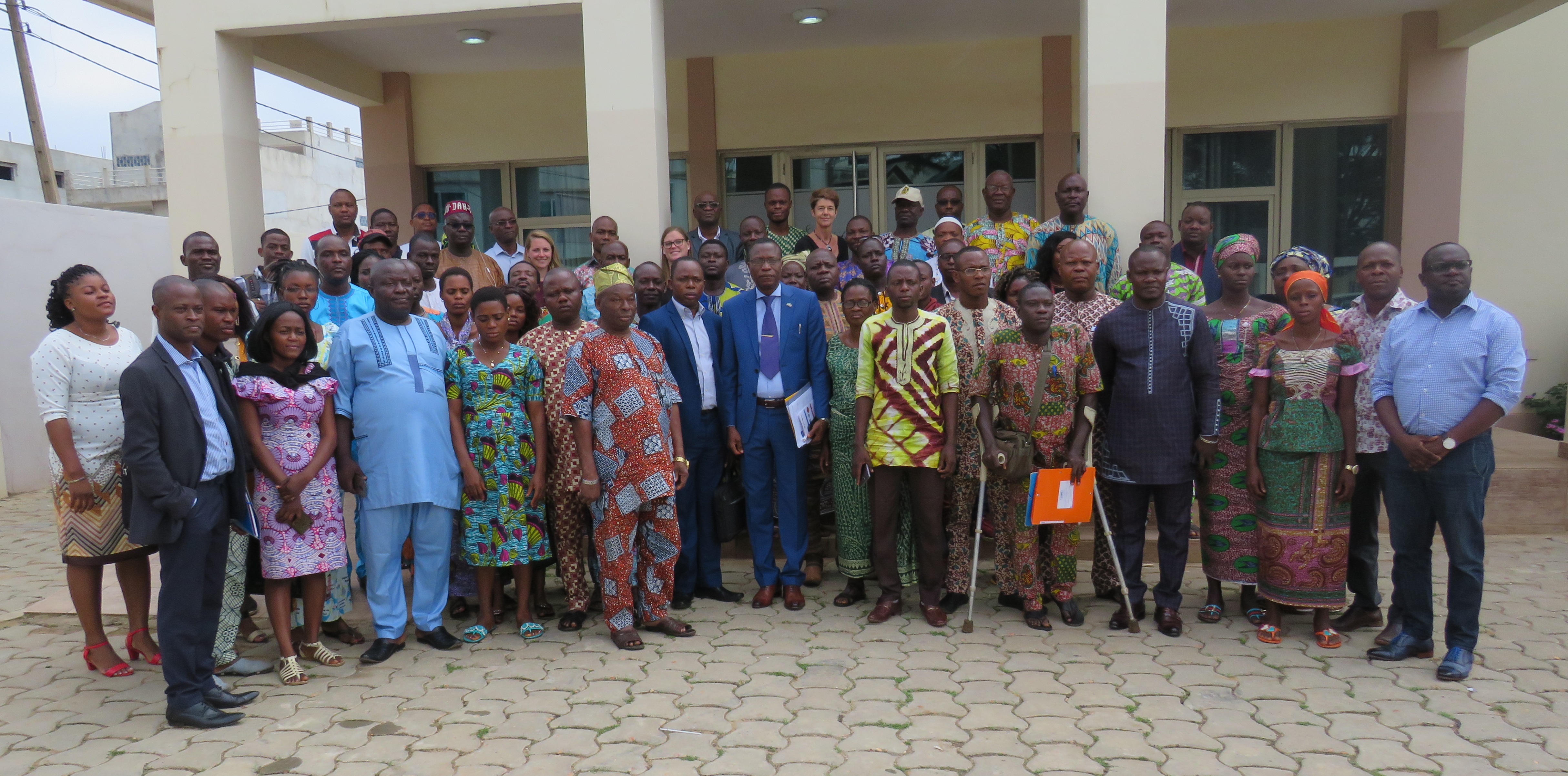 On the 18th of July, we were at the kick-off of the project PSL Eau in Abomey-Calavi, a neighbouring city of Cotonou. The room was filled up with people – men and women, young and old, all colourfully dressed: inhabitants from all around the 5 municipalities of Abomey-Calavi, Zè, So Ava, Sèmè-Podji et Porto Novo (where the project is implemented, and people working in the water sector. All these people are, every year again, impacted by the effects of the seasonal floods and rainfalls. Their presence was ever so important, as the project aims to give support to their initiatives so as to scale them up, improve or innovate them. As such, ultimately, to increase the resilience of the population in the Lower Ouémé Delta in facing the floods.
The session started, as is the custom, with some words of welcome, thanks, and introduction; to be followed by a clear and succinct presentation of the project by the project coordinator. The presentation of the project was initiated by a short video which tries to give a more palpable and clear picture to the project. This video compiles the material collected by all members of the team in the past half year – all very eager to put in image what we are working towards.
A participatory session of questions and answers followed, and the kick-off was then closed off by a picture outside, in the bright sun, with everyone present – colloquially also known as a 'family picture'.