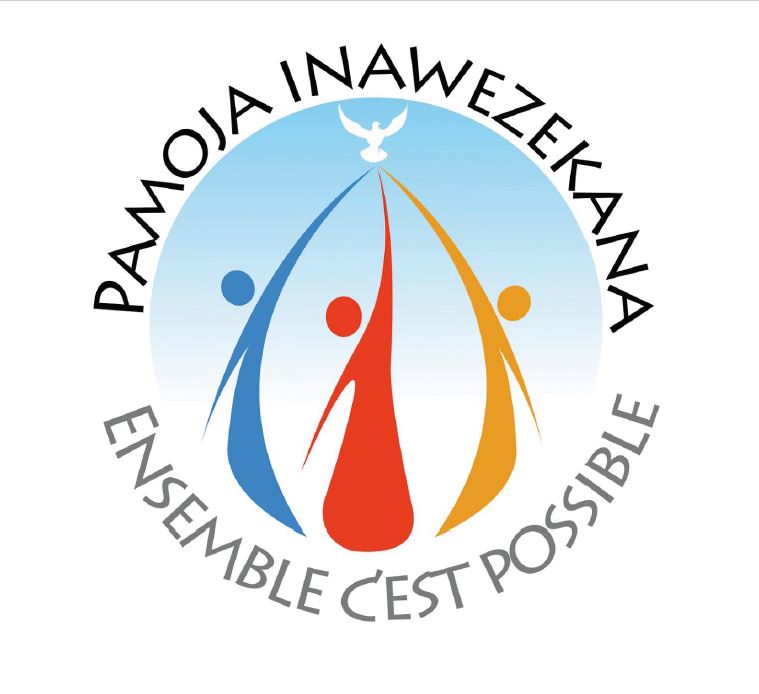 On the occasion of the Conference on Land Conflicts in Eastern DRC organised in Bukavu (17 to 20 June 2019), VNG International was invited to present an overview of the causes of land-related conflicts, resulting from security diagnoses and plans in some North Kivu and Ituri territories conducted in the framework of the programme CISPE - Pamoja Inawezekana ("Together it is possible").
As part of the CISPE - Pamoja Inawezekana, VNG International provided technical support to the provincial ministries of interior of North Kivu and Ituri to carry out participatory and inclusive conflict and gender-sensitive security assessments. The process was overseen by the Office of the Deputy Prime Minister and Minister of the Interior and Security.
The security action plans resulting from this process have been validated at the local, provincial and national levels. They are now tools to support political advocacy while remaining perfectible through necessary updates in the light of contextual changes.
Seven security action plans have been produced and made available. Their implementation is ongoing. In this implementation dynamic, the CISPE programme through VNG International has supported the General Secretariat for Land Affairs in the production of a guide for the acquisition of land rights in the Democratic Republic of Congo. This guide provides information on the different land rights and the process of acquiring these rights in nine important steps. Another initiative is underway with the same department. The aim is to bring together key stakeholders to harmonize tools and approaches for inventorying land concessions.
Historically, this participatory approach has reflected a change in behaviour in the authorities' handling of security issues. Relevant lessons have been learned through this process, which has taught us a lot:
Sensitive security issues are still and always debatable between the relevant stakeholders and can be solved without violence. The actions proposed to eliminate the causes of security problems (including conflicts over land) are peaceful and remain adaptable;
Each security stakeholder holds part of the truth about the root causes of security problems, including land conflicts;
Insecurity is defined in terms of each person's daily experience and how they are negatively affected by security issues;
Several security problems persist because the behaviours on which they are based have not changed positively;
There are several levels of responsibility to find a solution to security problems and to sustain security problems.
Land conflicts have been identified in all territories as a problem with a major security impact in its various dimensions. At least twelve typologies of major causes of land conflicts have been identified, and proposals have been made to put an end to these different causes. Some actions can significantly reduce the causes and others need to be part of a more comprehensive reform, consistent with more ongoing reforms in complementary areas such as security sector reform and improving the business environment.
The compilation of the causes identified in the 7 security action plans of the 7 territories concerned. Some causes are not found in some jurisdictions. Other causes have been identified in all jurisdictions. Some causes of land conflicts are related and are treated together as variants of the same cause:
Corruption, influence peddling and impunity as cross-cutting causes
The inequitable distribution of land in the face of current and future demographics and vital needs
Ignorance of the law,
Poor application of the land law,
The lack of willingness of the competent authorities to apply this law (disregard for the law)
Inadequacy of certain provisions of the "Land Law with customary practice
Existence of several legal texts applicable on land
Disordered allotments
Dismissal of the population due to non-compliance with the obligation to carry out surveys prior to the vacancy of land for rural land
Greed, corruption in the land affairs department and other departments involved in land allocation and title.
Delivery of a title to several people for the same space.
Gender inconsideration in the distribution of family land or inheritance during succession with reference to customary practices or principles
Failure of State authority in the control of migrants (uncontrolled migration flows)
Farmers invading pastures
Divagation of animals and devastation of crops by domestic animals
Non-recognition of Park boundaries by the riverside population Boundary encroachment
Lack of collaboration by ICCN and failure to return 30% of revenues to the community from ICCN
Very limited capacity for conflict prevention and management by authorities at different levels.
Thierry KAMBERE KATSONGO, VNG International team leader in the Democratic Republic of Congo for the CISPE programme - Pamoja Inawezekana ("Together it is possible")
FR
A l'occasion de la Conférence sur les conflits fonciers dans l'Est de la RDC organisée à Bukavu (17-20 juin 2019), VNG International a été invitée à présenter une vue d'ensemble des causes des conflits fonciers, résultant des diagnostics et plans de sécurité dans certains territoires du Nord-Kivu et d'Ituri menés dans le cadre du programme CISPE - Pamoja Inawezekana ("Ensemble c'est possible").
Dans le cadre du programme CISPE/PAMOJA INAWEZEKANA, la VNG International a apporté un accompagnement technique aux ministères provinciaux de l'intérieur du Nord Kivu et de l'Ituri pour réaliser des diagnostics de sécurité participatifs et inclusifs sensibles aux conflits et au genre. Le processus a été supervisé par le cabinet du Vice Premier Ministre et Ministre de l'intérieur et sécurité.
Les plans d'action de sécurité issus de ce processus, ont été validé au niveau local, provincial et national. Ils constituent aujourd'hui des outils d'appui au plaidoyer politique tout en restant perfectibles par des mises à jour nécessaires au regard des évolutions contextuelles.
Sept plans d'action de sécurité ont été produit et rendus disponibles. La mise en œuvre de ces plans d'action de sécurité est en cours. Dans cette dynamique de la mise en œuvre, le programme CISPE à travers la VNG International vient d'appuyer le Secrétariat Général aux affaires foncières dans la production d'un guide d'acquisition des droits fonciers en République Démocratique du Congo. Ce guide renseigne sur les différents droits fonciers et le processus d'acquisition de ces droits en neuf étapes importantes. Une autre initiative est en cours avec le même ministère. Il s'agit de mettre les acteurs clés ensemble pour harmoniser les outils et les approches d'inventaire des concessions foncières.
Sur le plan historique, cette approche participative a traduit une mutation de comportement dans le traitement des questions sécuritaires par les autorités. Des leçons pertinentes ont été tirées à travers ce processus qui nous a appris particulièrement :
Que les sujets délicats de sécurité sont encore et toujours discutables entre les parties prenantes concernées et sont solubles sans violences. Les actions proposées pour éliminer les causes des problèmes sécuritaires (y conflits celles relatives aux conflits fonciers) sont pacifiques et restent susceptibles d'adaptation ;
Que chaque acteur de sécurité détient une partie de la vérité sur les causes profondes des problèmes sécuritaires y compris les conflits fonciers ;
Que l'insécurité soit définie en fonction du vécu quotidien de chacun et de la manière dont il est affecté négativement par les problèmes sécuritaires ;
Que plusieurs problèmes de sécurité persistent parce que des comportements qui en sont la base n'ont changé pas positivement ;
Qu'il y a plusieurs niveaux de responsabilité pour trouver une solution aux problèmes de sécurité et inversement pour entretenir ou pour faire perdurer les problèmes sécuritaires.
Les conflits fonciers ont été identifiés dans tous les territoires comme étant un problème à impact sécuritaire majeur dans ses différentes dimensions.
Au moins douze typologies de causes majeures des conflits fonciers ont été identifiées et des propositions ont été faites pour mettre fin à ces différentes causes. Certaines actions peuvent réduire sensiblement les causes et d'autres sont à inscrire dans le cadre d'une réforme plus globale, cohérente avec d'autres réformes en cours dans d'autres domaines tels que la réforme du secteur de la sécurité et l'amélioration du climat des affaires.
La compilation des causes identifiées dans les 7 plans d'action de sécurité des 7 territoires concernés. Certaines causes ne se retrouvent pas dans certains territoires. D'autres causes ont été identifiées dans tous les territoires.
Causes de conflits fonciers : certaines causes sont rapprochées et sont traitées ensemble comme des variantes d'une même cause.
La corruption, le trafic d'influence et l'impunité comme causes transversales
La répartition inéquitable des terres face à la démographie et aux besoins vitaux présents et à venir
L'ignorance de la loi,
La mauvaise application de la loi foncière,
Le manque de volonté des autorités compétente à appliquer cette loi (le mépris de la loi)
Inadéquation de certaines dispositions de la « loi foncière avec la pratique coutumière
Existence de plu- sieurs textes juridiques applicables sur la terre
Lotissements désordonnés
Déguerpissement de la population à la suite du non-respect de l'obligation d'effectuer des enquêtes préalables à la vacance de terre pour des terres rurales
Cupidité, corruption dans le service des affaires foncières et d'autres services impliqués dans l'attribution des terres et des titres fonciers.
Délivrance d'un titre à plusieurs personnes pour un même espace.
Thierry KAMBERE KATSONGO, Chef d'équipe de VNG International en République Démocratique du Congo pour le programme CISPE - Pamoja Inawezekana (« Ensemble c'est possible »)