Mar 27, 2019 - Nepal
VNG International, organized a study visit for a delegation of Nepalese government officials  together with International IDEA and the Netherlands Institute for Multiparty Democracy (NIMD), between 11 and 14 March.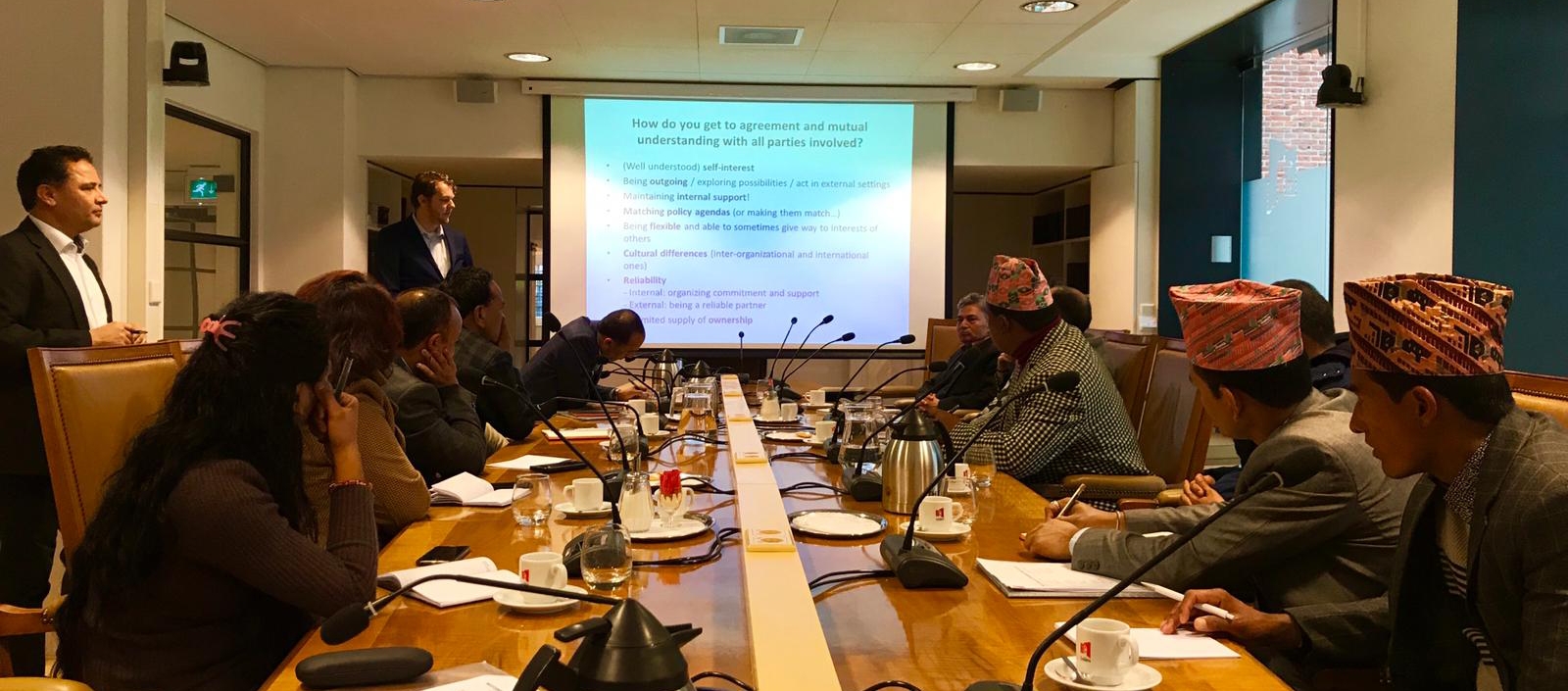 The objective of the study visit was drawing lessons from the Dutch local government system. Nepal is currently in the transition from a unitary system to a federal structure with shared rule in different layers of government. Local governments received greater autonomy and local elections (that had not been held for 20 years) created high expectations. Municipalities in Nepal face challenges regarding resources, staff and new roles and responsibilities.

The delegates had therefore several visits in The Hague, Leiden and Voorschoten to learn more about local governance in the Netherlands. The delegation consisted of several (deputy) mayors from different municipalities and joint- and undersecretaries from different ministries.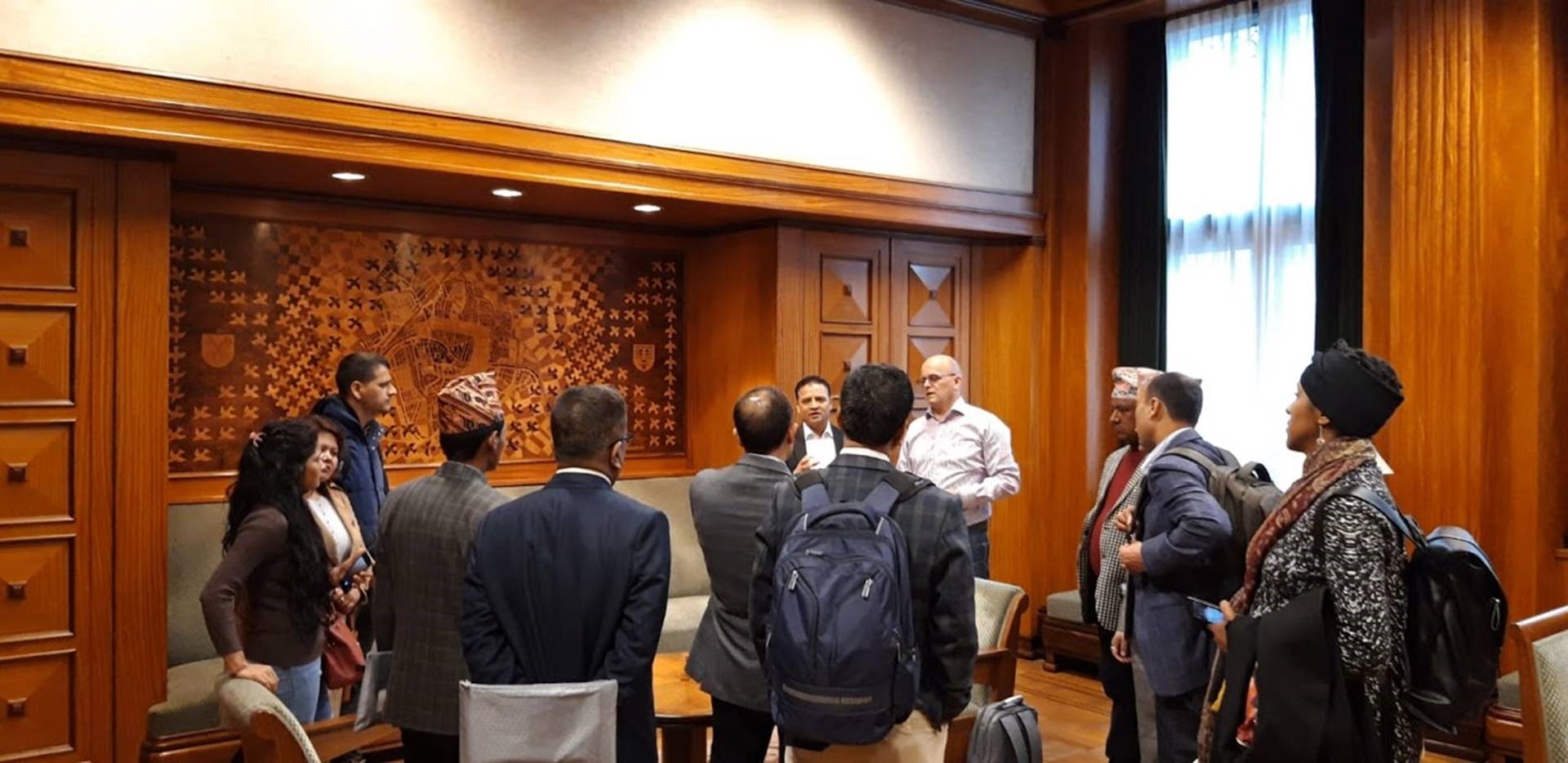 Learning more about the Dutch government system
On the second day the delegation visited two assistant professors from the university of Leiden in the Hague. In the afternoon, the delegation was at the office of the VNG to learn more about the representation of the interests of Dutch municipalities and provinces. During these sessions, the delegation was very interested in the resources of municipalities of provinces, the different mechanisms to hold political representatives accountable and the interaction of provinces with the national and municipal level.

The following day, the delegation visited the municipalities of Leiden and Voorschoten. After a short tour through the old town hall of the Leiden, the delegation showed particular interest in the roles and responsibilities of the municipality and policy-making. A historic building in the main street of Voorschoten was the venue where the mayor and two aldermen (wethouders) received the delegation. This meeting was particularly interesting for the different (deputy) mayors of Nepalese municipalities and they had many questions regarding the budget of the municipality and how to ensure that citizens are involved in decision-making.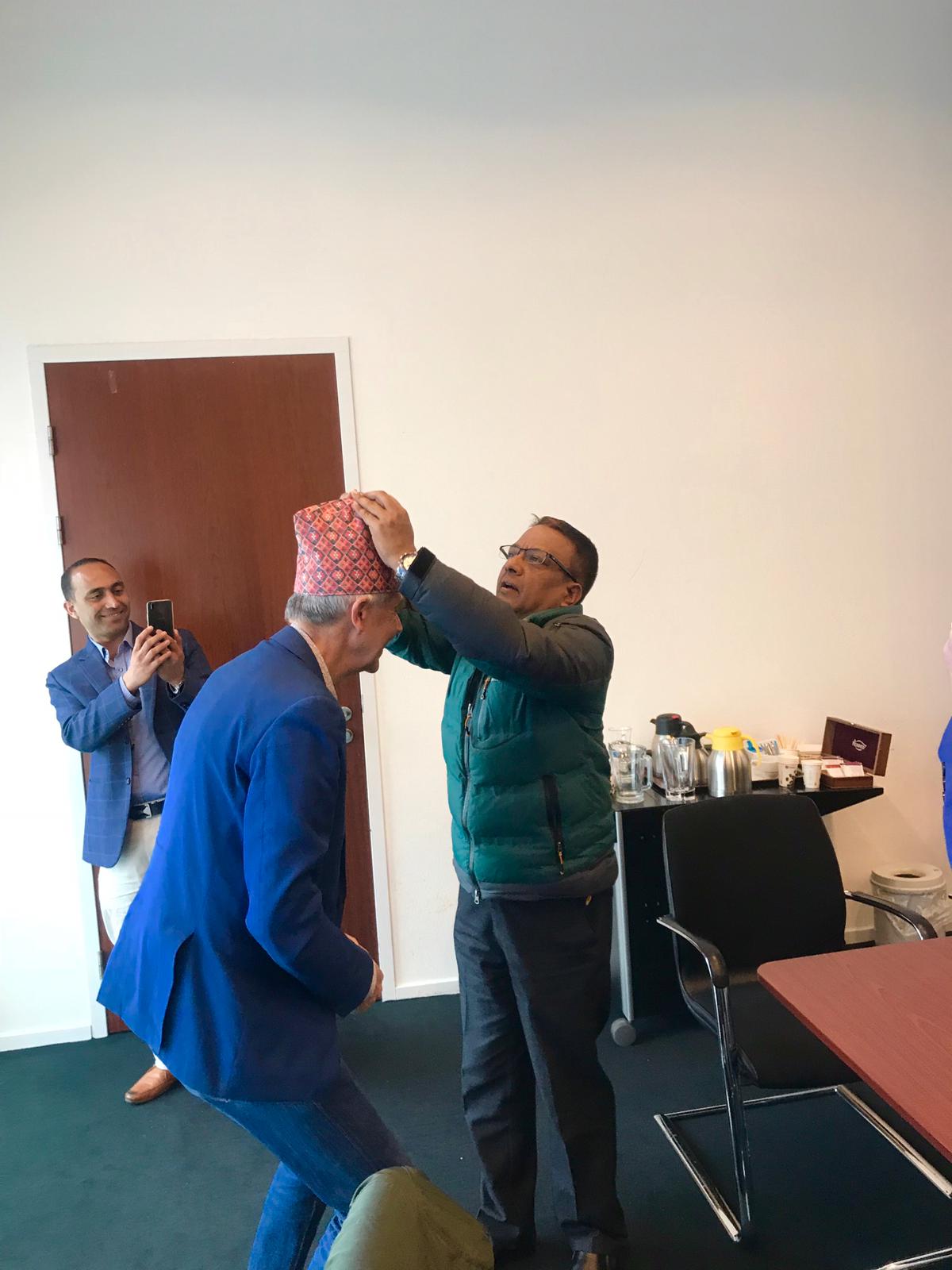 Different contexts, similar issues? 
Although Nepal and the Netherlands are very different countries, it was interesting to see that to see that there are there are parallels between Nepal and the Netherlands. For example, Dutch municipalities were confronted with new roles and responsibilities during the decentralisations in the social domain, of which lessons learned could be shared with the Nepalese delegation, as they are facing new roles and responsibilities. In Voorschoten, it was interesting to exchange how Dutch and Nepalese municipalities address similar issues, for example poverty.