Apr 11, 2019 - Iraq
Every trip I make with VNG International is remarkable. This trip has not been an exception. I joined a delegation on a mission to Duhok, Iraqi Kurdistan. This mission is the first step for a project that will last three years in total. Under the name MASAR (Maintaining Strength and Resilience) for Local Governments and with funding coming from the European Union, we work closely together with Poles, Catalans, and Danes to contribute to strengthening local   government in Lebanon and Iraq.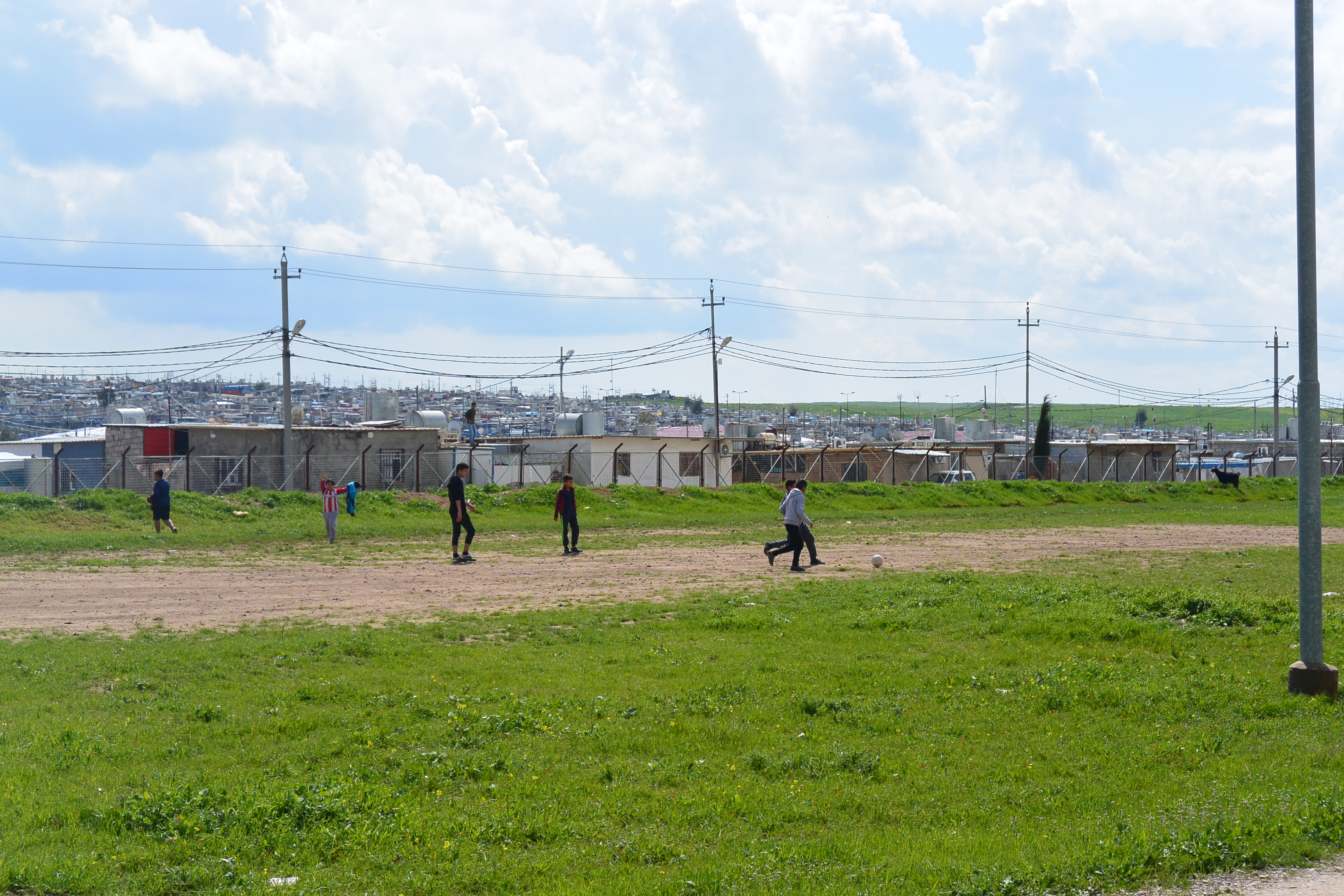 In addition to the festive kick-off of the project with numerous important officials and local and regional politicians, it was also about exchanging information with one another. This is important because during the inception phase we want to know how local and regional governments operate, how the legislation works and how we could best carry out our interventions.
It was an extremely intensive journey, as always. We met at Schiphol on Sunday at 5 AM and arrived on location around 7 PM. On Monday and Tuesday, we were in various meetings and formal sessions from 8 a.m. to 10 p.m., exchanging information and becoming familiar with the local staff.
Besides delving into the content of this project, there are also many practical matters that needed our attention. For example, there aren't any international banks in Duhok. This is rather peculiar for a city consisting of almost half a million inhabitants, but the economy evolves around cash. For this reason, all banking matters go through Erbil, which is a two and a half hour drive away, partly on extremely bad roads. This raises questions. How do you pay your salaries as VNG International when wiring money is not an option? How do you neatly register that you are established and make sure that you pay the local taxes? As a mayor, I am fortunately not involved in this, but my respect for the project staff grows by the hour.
I found it very interesting to see the large difference in policy and views between the Kurdish government and the government of Federal Iraq. It is of utmost importance that this is handled with care and delicacy. Fortunately, local, regional, as well as national officials are very happy with the MASAR project in Iraq. Having said that, there is a huge job ahead. The Kurdish population in the region VNG International works, consisting of 1,5 million citizens, has taken in more than 750,000 refugees. At this moment, it is unclear what will happen with these refugees. It is expected that at least 50,000 Syrian refugees will stay in the region and that the Yezidis, who have peacefully co-existed with the Kurds for centuries, will also integrate rather easily. It is much more difficult to integrate the 7 other ethnicities of which the Arabs from the nearby Mosul region, part of Federal Iraq and/or disputed areas, make up the largest group. I am convinced that we will be able to work on solutions for these challenges.
The inception phase of the sub-projects has officially been initiated. This summer we will start with implementation. I will be following this project closely, partly because this trip has given me a lot of sympathy for the many local administrators and officials who with great dedication try to do the same as us: provide reliable local government for our citizens. 
Rob Metz