Dec 15, 2019 - Libya
VNG International and its affiliate International Development Center for the Innovative Local Governance (CILG) have successfully organized the official kick off of the Improved Service delivery and Accountability at the Local level in Libya (ISAL) programme in Tunis on December 12, 2019.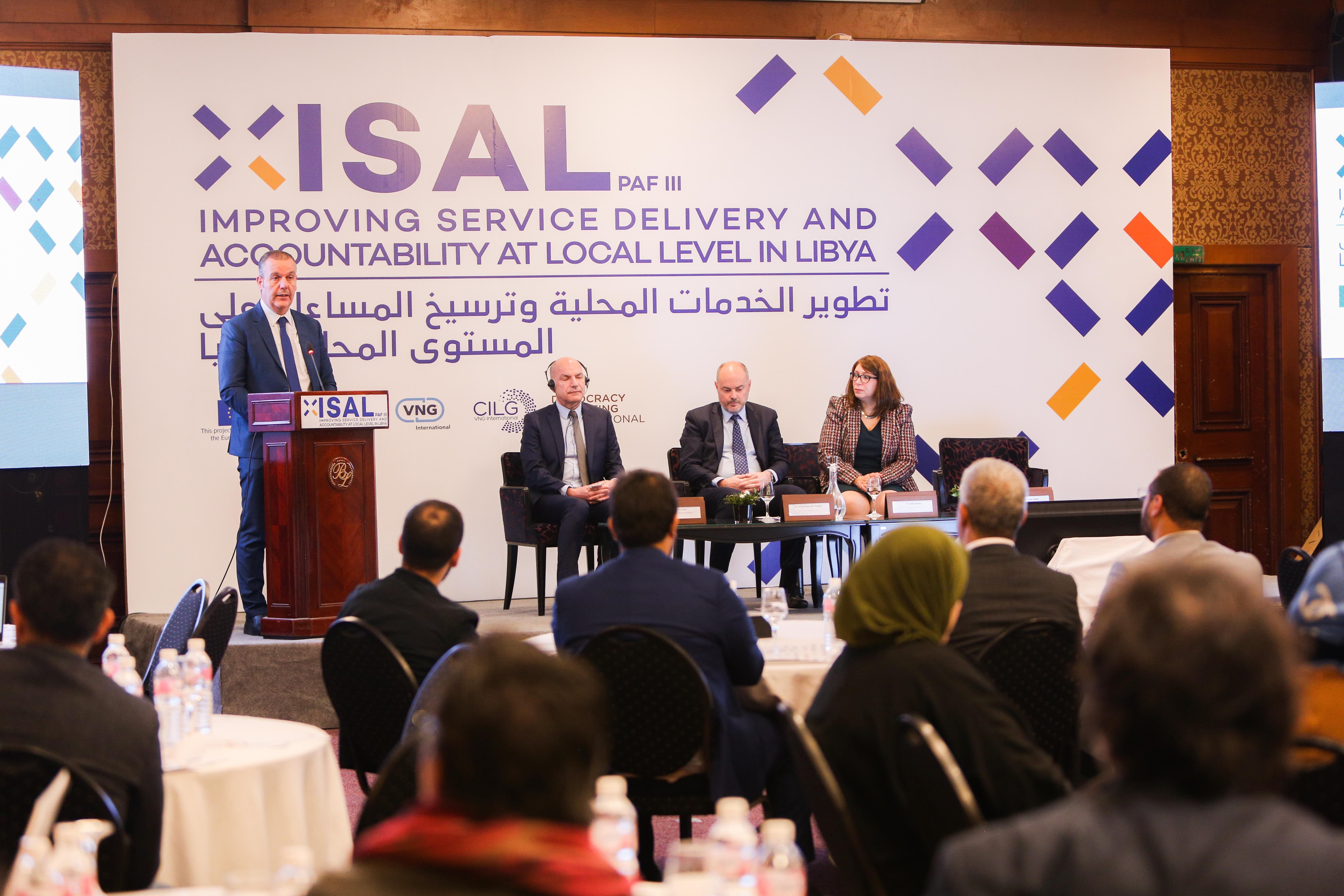 The three year programme is funded by the European Union, and implemented together with Democracy Reporting International. Mr. Alan Bugeja, the EU Ambassador to Libya, said in his opening speech that the EU supports this programme as it aims to increase development through several levels with an impact on citizens at the local level. Therefore, ISAL will target 15 municipalities in all regions of Libya to strengthen their capacities, improve the services they provide, and promote citizen participation.
The Libyan Ministry of Local Governance stated that ISAL is in line with its ambitions of decentralization to improve services delivered to citizens and improvement of collaboration between municipalities to increase stabilization on the local level. During the discussion, several Libyan mayors of the targeted municipalities stressed the need for such programmes that focus on several aspects of local governance, including capacity building, (local, national, and international) coordination, implementation of pilot projects, and citizen participation.
The Director of CILG confirmed that "we are fully aware that engaging a local governance agenda today in Libya requires different logic and modalities than the programs developed since 2012, and that is what guided our approach in the making of ISAL. Our support to our Libyan partners, from national to local level, is complete and we take every effort to meet their diverse expectations."
The first component of ISAL is about practical research on the current status of Libyan local governance, but also on local, national and international coordination in local governance efforts. Its second component focuses on increasing the capacity of Libyan public institutions at local and national level, while enabling the environment for effective service delivery. The third and final component of ISAL concentrates on promoting collaborative governance and extensive participation in the transition process by Libyan citizens.