Oct 15, 2018
On 9 and 10 October, CILG-VNG International organised the International Conference on Cross-Border Cooperation: Lessons for the Tunisian-Libyan Case.
The spirit of the conference is perhaps best captured by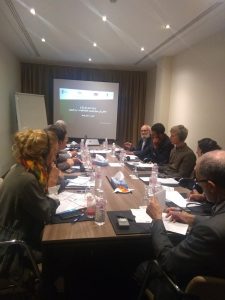 an Arabic proverb, quoted by ms. Fatima Ben Soltane from Mediterravenir: "Take care of your neighbours before taking care of your house".
During the plenary sessions, the audience was provided with a multitude of perspectives and experiences from different regions, such as cross-border cooperation in the Netherlands, Germany and the Czech Republic.
The conference also provided interactive workshops, where participants compared experiences and sought to find solutions to shared problems on the economic, social and cultural level.
This combination of knowledge sharing and interaction made the conference an excellent platform for all those involved to find solutions to joint issues and continue to find enhanced ways to facilitate cross-border cooperation.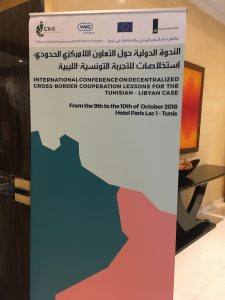 The conference was organised as part of our Libya Local Governance and Stabilisation Project, funded by the EU and co-financed by the Netherlands Ministry of Foreign Affairs.
It hosted a range of different guests, such as Libyan and Tunisian mayors and local representatives, as well as representatives from international organisations, academia and policy making.
Altogether, in a time where governments tend to look increasingly inward, the experiences presented at the conference emphasized the importance of looking beyond borders and cooperating with neighbors, especially in times of fragility and crisis.