Dec 12, 2018
This week the City Lab Circular Economy and Inclusive Waste Management COLABORA was launched in Pereira, Colombia with the support of the Governance of Inclusive Green Growth (DEALS) programme.
A unique and strong cooperation between the community and waste pickers of Pereira, City of P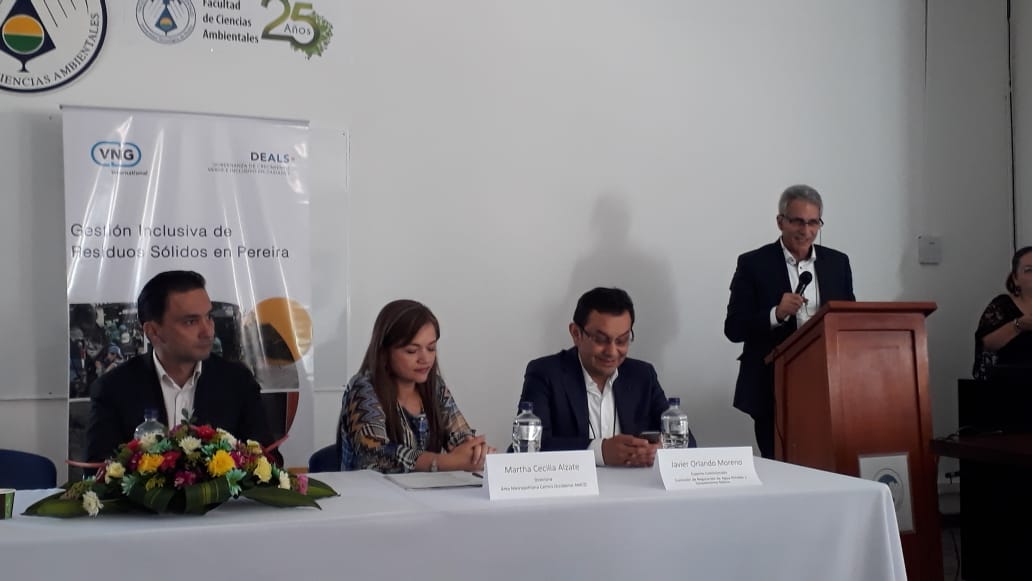 ereira, Aseo de Pereira, Ministry of Environment, Ministry of Housing, Drinking Water and Sanitation regulatory Commission (CRA), CEMPRE recycling, IRR recycling, and the Metropolitan Area Centro Occidente (AMCO) for a social inclusive waste management and a better environment through recycling and a circular management approach. VNG International associate expert Alfonso García and DEALS expert Felipe Vásquez facilitated and participated in the launch, changing paradigms placing the community at the center of attention for a sustainable future.
Want to know more? Read the article of the Spanish news website Eldiario here.
For more information on the DEALS project, click here.