Sep 07, 2022 - Sint Maarten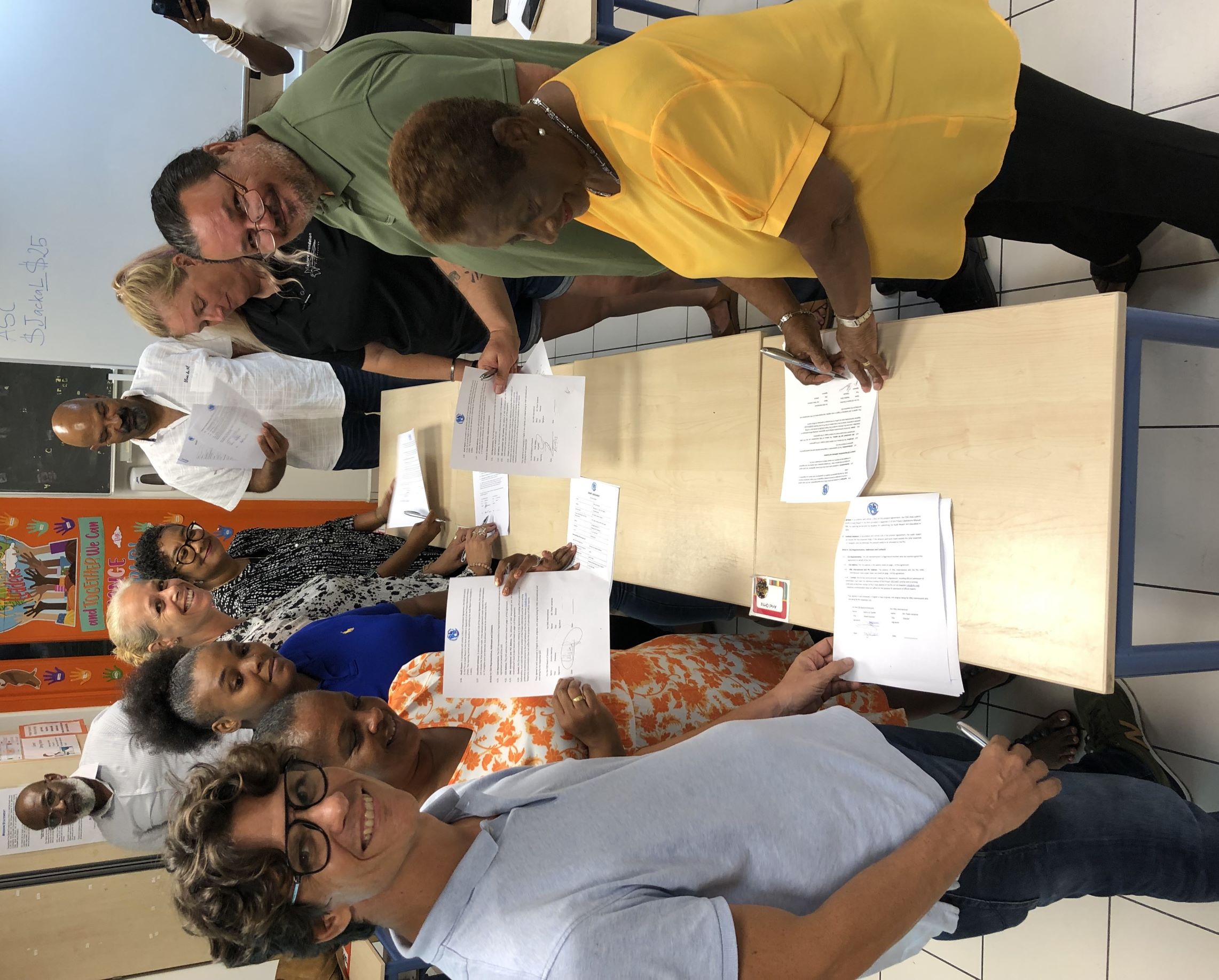 Exactly five years after hurricane Irma, on Tuesday 6 September 2022, the Resources for Community Resilience (R4CR) team launched their 4th round of project financing for reconstruction and rehabilitation initiatives in Sint Maarten after hurricane Irma. Hosted by R4CR communications advisor and local radio personality Kevin "Suppa" Petrona, the event showcased 10 new projects funded by R4CR.
VNG International, implementing this program financed by the Government of the Netherlands via the Sint Maarten Trust Fund, was represented from the head office by Elger Vermeer, Senior Project Manager Europe, Asia & Latin America. Tuning in from The Hague, he congratulated the grant recipients, thanked outgoing R4CR Team Leader Rolf Hunink for his great work and introduced Steve Duzanson as his successor for the remainder of the project until 2024.
Since 2020, R4CR has been able to support a wide variety of civil society organizations' (CSO's) initiatives in Sint Maarten in their reconstruction and rehabilitation efforts on the island, after the devastation of hurricane Irma in 2017. With the committed 2.3 million dollars so far of the 4 million dollars in grants available, the CSO's have achieved, amongst others, the rebuilding of three damaged schools, upgrading playground facilities and clean up campaigns on land and in the seas.
Are you interested in all achievements of R4CR funded projects so far and what is coming up in round 4? Find it here in the full news article by Soualiga Newsday or check out the R4CR website.