Dec 21, 2018 - Palestine
Earlier this month, 2nd -4th December 2018, VNG International- Palestine Branch together with the Ministry of Local Government (MoLG) and the Municipal Development and Lending Fund (MDLF) organized a three-days' workshop training on Local Economic Development "LED" in Ramallah, Palestine.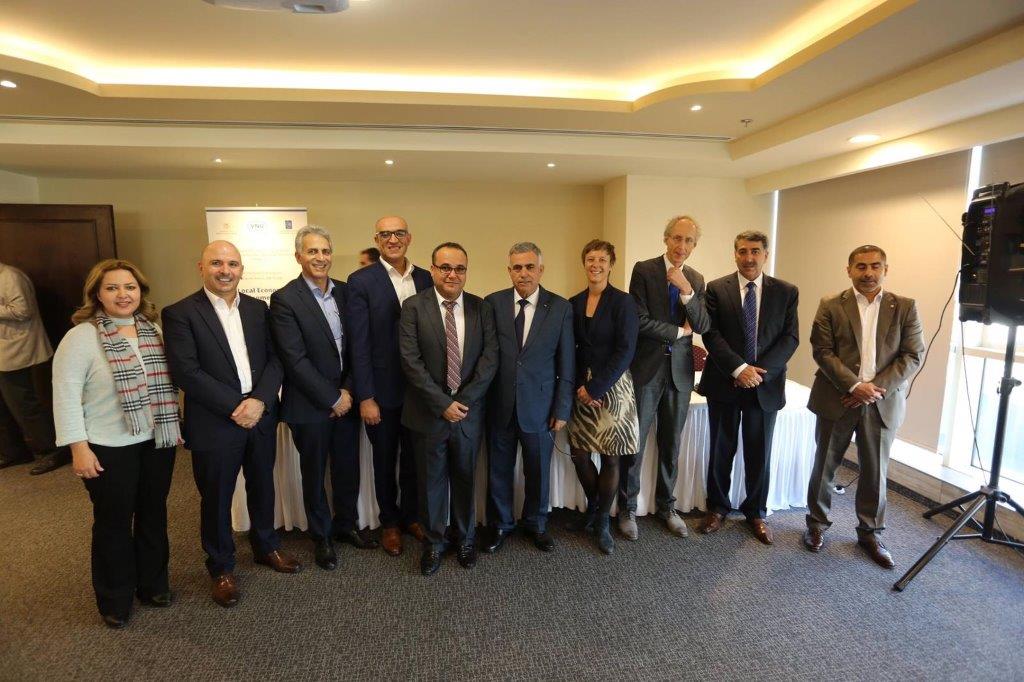 The training is part of the IDEAL- Palestine programme that establishes mechanisms to enhance, organize and institutionalize Local Economic Development services within 15 municipalities.
This programme is financed by the Ministry of Foreign Affairs of The Netherlands, and aims to promote Local Economic Development (LED).  The workshop targeted the municipalities of Nablus, Tulkarem, Al-Yamoun, Beit Sahour, Beit Ummar, Qabatya, Salfit, Surif, Ya'bad, and Jenin. These municipalities were represented by the heads of LED, Strategic planning and engineering units.
The main objectives of the training were to review the characteristics and define the process of LED, explaining the basic concepts and evolution of the implementation of LED actions over time, decentralization, urban and rural development policies as catalyzers for LED, Economic, social, environmental and political elements to be considered for the LED strategy, and understanding the LED process and the stages involved in the definition of the LED strategy.
Therefore, VNG International asked the LED international expert Alfonso Garcia to deliver the training in collaboration with the local LED experts Firas Zaghal and Ahmad Abu Laban, city Manager of Ramallah. The training placed a strong emphasis on LED since promoting LED means increasing chances to stimulating the economic growth, the creation of more and better jobs and rises in the income of households.
The training started by discussing the main programs of Strategic Development and Investment Plans (SDIPs), the purpose of local economic development (LED), characteristics of LED, the potential role of local government, national policy for rural development, and the active support of the national government. The participants shared their municipal SDIPs and worked collectively on sharing and discussing some models from their municipalities and international models. Afterwards, the participants received the training certificate signed by the VNG International.
A graduation ceremony for the training was held in presence of the Minister of Local Government, Dr. Hussein Araj, the Chairman of the Association of Palestinian Local Authorities, Mr. Musa Hadid, the Deputy head of mission for the Netherlands Representative Office  to the Palestinian Authority, Ms. Floor A.R. Nuiten-Elzinga and the Director of VNG International,  Mr. Peter Knip. They gave their speeches to the participants, showing the importance of the Local Economic Development for the municipalities and the Palestinian National Economy.